Today's Top 5
Here she is, a 36-inch-long, 18-inch-around, 16-lb 3-oz golden ham hock, caught by Bob Walker from the Pembina River in Alberta: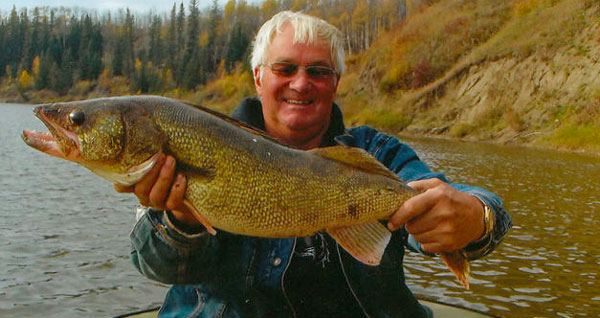 > It doesn't seem important to the average person, but the size of the fish could help draw potential tourists to the area in hopes of breaking that provincial record.
> Fishing tourism in Alberta is a primary focus for the province, as the amount of lakes, rivers, and streams are in the thousands.
Sounds like a good road trip….

33.25″ West Virginia walleye!
That's right, West Virginia! Joel Miller caught this 33.25″ specimen in an unnamed river while musky fishing — with a 14″ [!!] glide bait. Fish was released.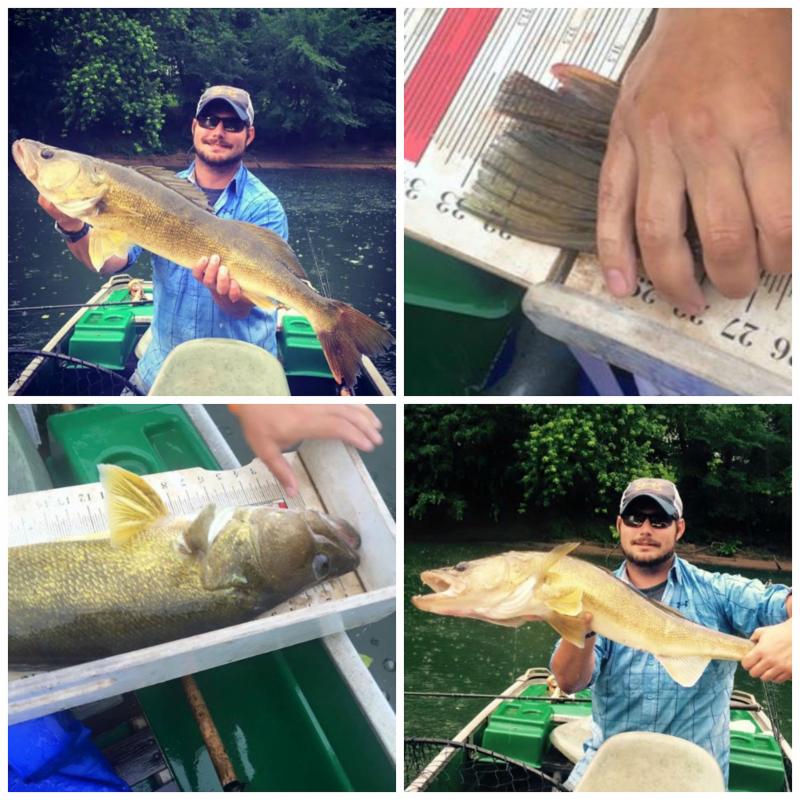 West Virginia! Even Batman was surprised:


Have to show 'em:
Niko L. nailed this 33 in Quebec from the bank. Nice!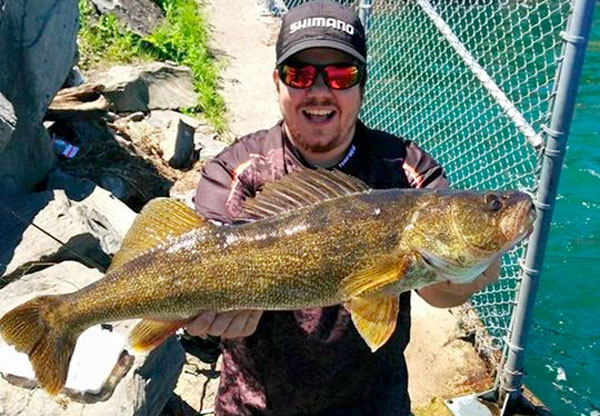 A 30 (11.4 lbs) caught by Brian at the confluence of the Mississippi and Minnesota rivers, jigging with a fat head…minnow (haha!):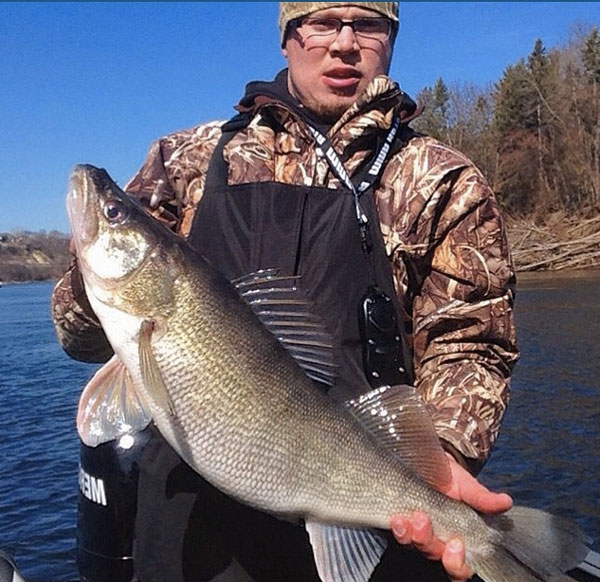 Another 30, this time from NE. Caught by Philip K with a Northland Rock-It Jig: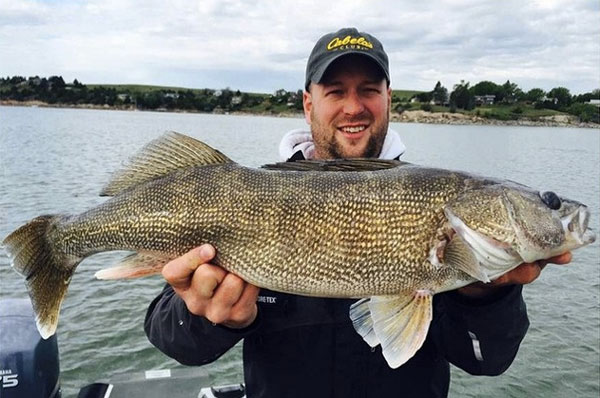 …according to Mepps. Which ones would you add? Get on Facebook and let us know.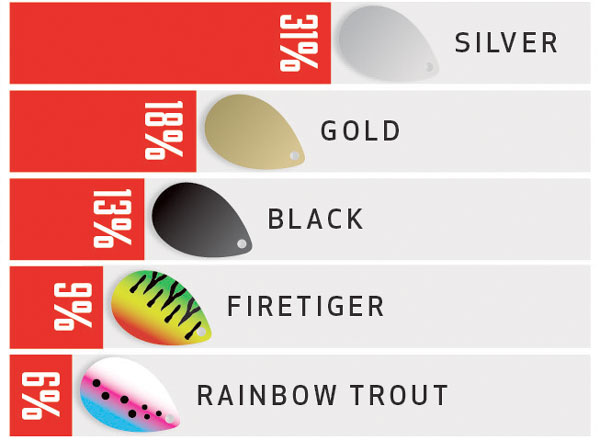 When you can lip a perch like a bass, then….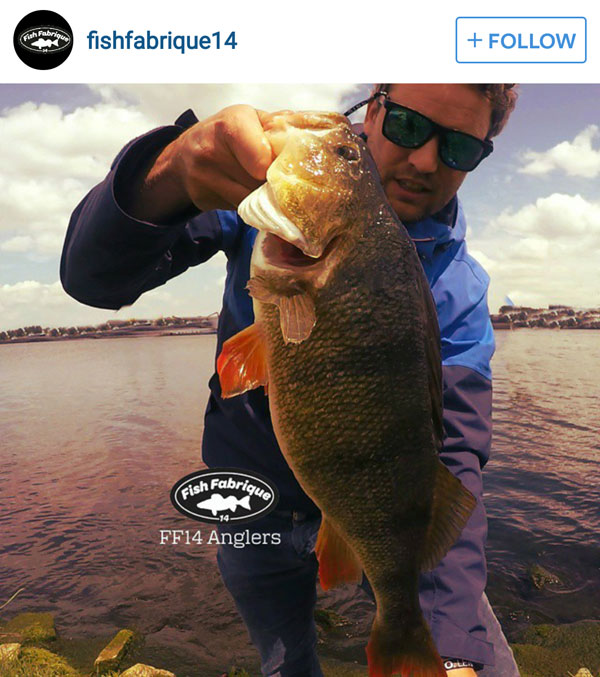 ---
News
Jason Kopf and Roger Riggs won with a huge 47.03-lb bag of five — wow!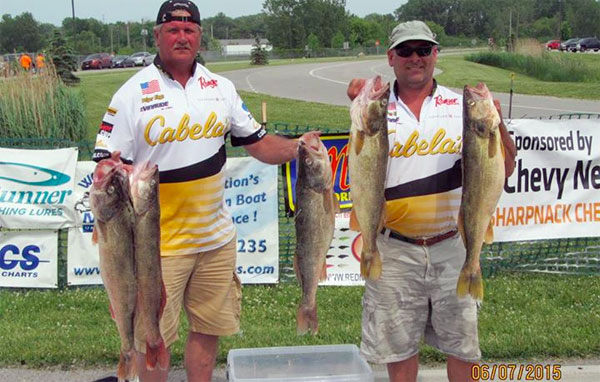 Btw, Jason Plant and Rod Weaver won the Team of the Year.
Dave Kolb and Rob Hoover, 29.80 lbs: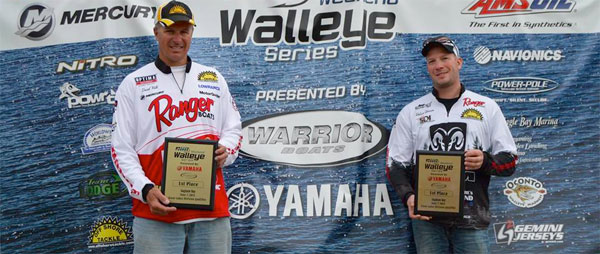 3. CN tournament updates.
4. Rapala Take a Kid Fishin' photo contest.
5. TN: Lights out 'eye fishing on Watauga.
> "It's crazy when you're turning 5-pounders loose because the ones you're catching are so big…."
6. MN: How to fish Leech Lake.
Sounds like 8-oz (??) jigs tipped with minnows and "wherever the wind is blowing in."
7. MN: Pike management by zone?
8. Karl Kalonka likes color contrasts…
…in jigs: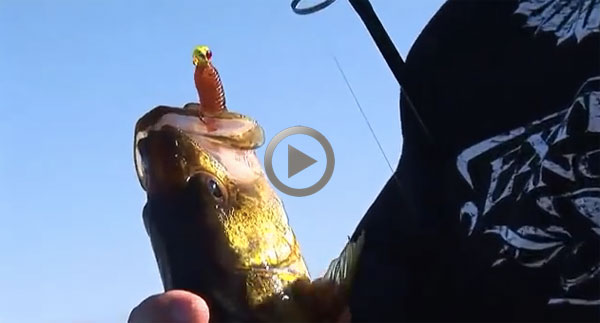 9. MN: Upper St. Anthony L&D to close.
To stop invasive carp.
10. Rapala Father's Day gift guide!
11. NS: New Halifax Cabela's store coming.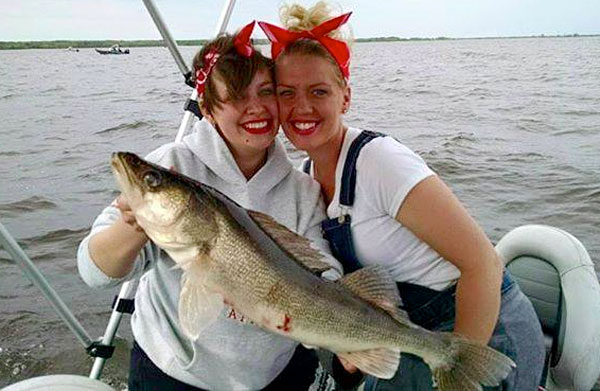 > Great mix of slot walleyes and limits of walleye and saugers. Some anglers are headed across the lake to Stony, Garden, Knight, and Bridges Islands anchoring and jigging with a frozen shiner 19-21 feet. Those staying close are hitting up Lighthouse Gap 16-25, Morris wash-out 14-22, Graceton Beach 24-27, Zippel Rock 19-23, Long Point to Gull Rock Reef 20-28. On windier days all locations are great for pulling crawler harnesses and spinners. Hot colors are gold, pink and white.
> On the Rainy River, move in toward shorelines, 14-16 feet. Jigging with a shiner, using gold, green, and orange. Fish the mud flats by Wabanica, the International Bridge, the windsock by the resorts, or east between Timbermill Park and Clementson.
> Up at the NW Angle, awesome fishing continues. Walleyes are moving a little deeper in the 18-22 foot range near Crow Duck, Little Oak and Oak Islands. Sticking with the same bright colors jigging with a minnow is the way to go. Pike and smallmouths have been active with flashy spoons near shallow bays. Fish full of insect larvae. Starting to relate to reefs, about 1 week ahead of schedule.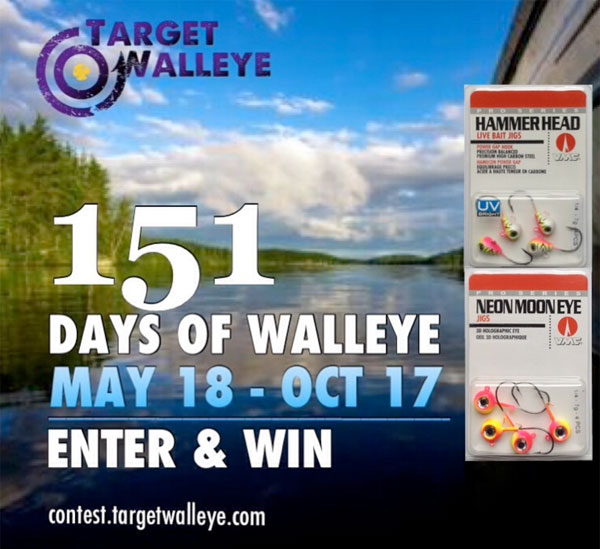 Events
Fond du Lac, June 13-14.
---

---
Quick good practical tip:
> A consistent wind direction allows the lake to form residual surface and sub-surface current paths that offer eddy pockets that focus higher densities of [plankton], the food source for the favorite forage of walleye – emerald shiners, smelt and alewives. These forage then all hang out to feed there. Find those magical eddy current places and you also find the walleye there in big numbers.
> The eddy current locations are a function of wind direction. [For example]…with a southwest wind…there is a normal eddy current established on the downwind side of all the major points and undulating underwater peninsulas along the Lake Erie shoreline.
> …many underwater points and many mid-lake depth changes also serve to focus eddy currents and attract the forage.

---
Save a walleye, eat a rock bass!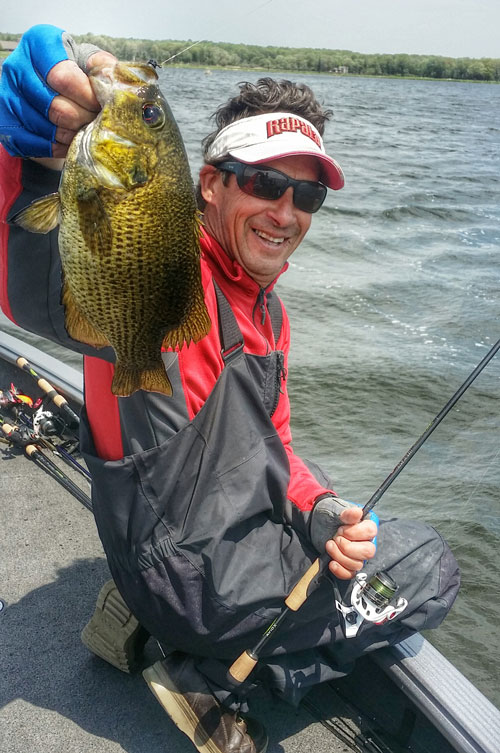 ---
Shot of the Day
This can happen when you're walleye fishing, but with 4-lb test?? Great 40-POUND mammoth Canadian Master Angler pike: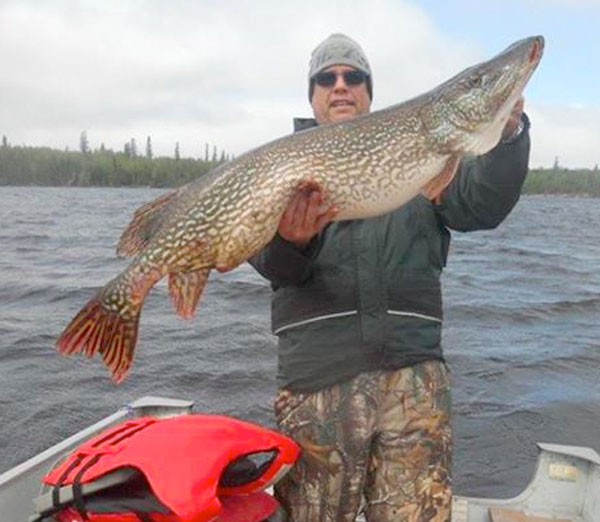 ---
Gotta check this stuff out!

---
About Target Walleye
Target Walleye
brings you the BEST walleye and ice fishing news, pics, tips and events year-round, and is brought to you by Al & Ron Lindner, Jim Kalkofen and other walleye nuts like you!
---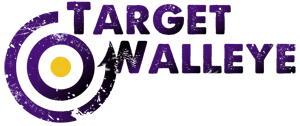 TargetWalleye.com | Rapala.com | IceForce.com