If you're receiving this Target Walleye/Ice email — covering the best of walleye fishing during open water and the best of ice fishing during hard water — for the first time, a friend probably signed you up! Target Walleye/Ice is brought to you by Al and Ron Lindner, Jim Kalkofen and other walleye and ice fishing nuts like you.

Today's Top 5


So big it's gotta have its own spot. Jay's 31.5″ pre-spawn donkey was caught jigging a Kit's Tackle Glass Minnow at the gates of the Rocky Mountains: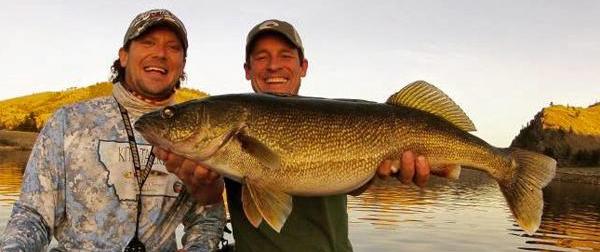 Here's the video of him putting all those eggs back: #Stout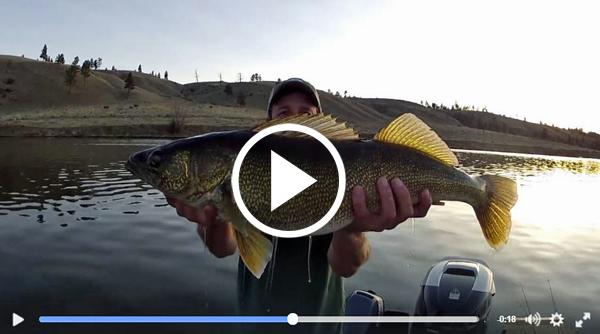 Gravel lizards of the week.
Stacked 15-lb 'eye caught by WY's John Green on a Jason Mitchell Pro Walleye Series Rod: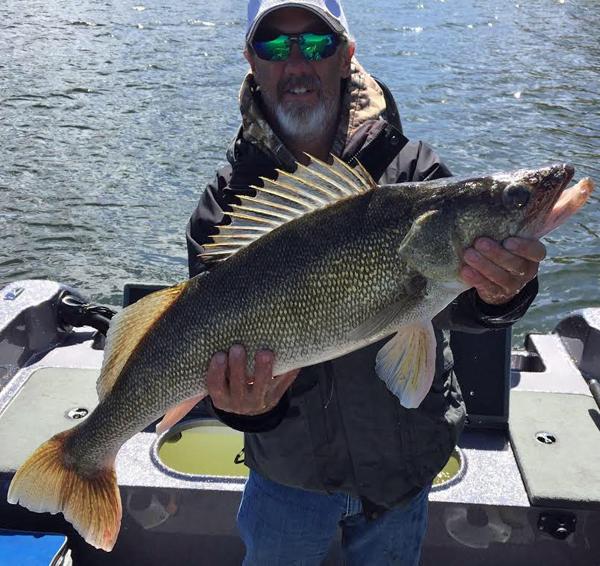 NPAA member Dan Pfeifer caught this Pool 4 hambone using a blade bait in 6′: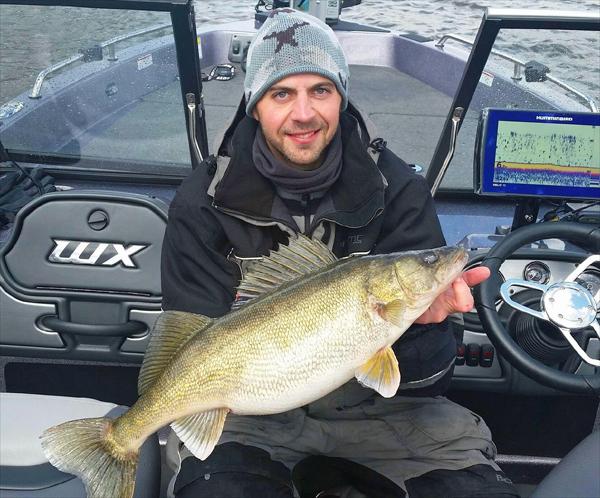 David Serkowski's morning started off slow, so he tied on a 3/8-oz VMC Moon Eye Jig with a 4″ Gulp! Minnow, and caught this on the first cast with it: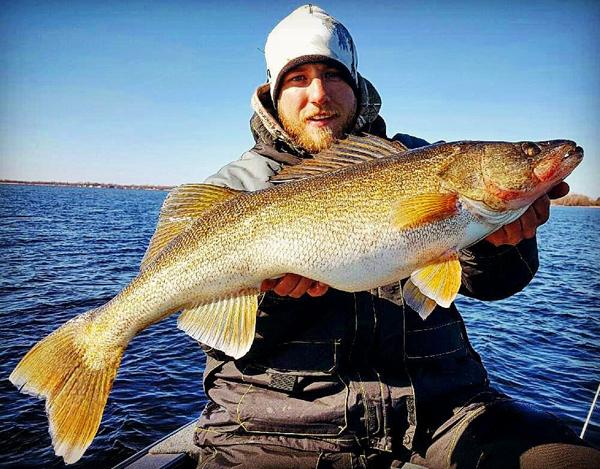 How Kavajecz uses his planer boards.
Here's how Keith Kavajecz likes to rig/store his Off Shore Tackle planer boards. Dude is dialed in.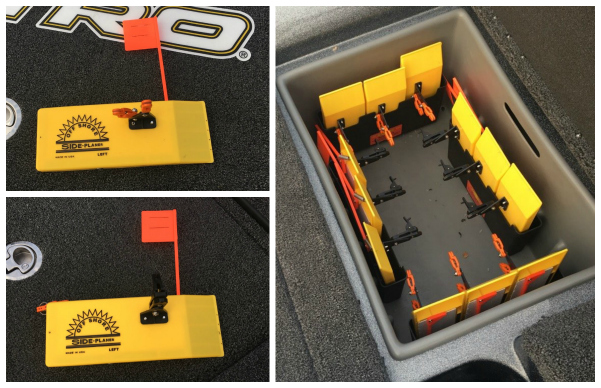 > I rig my Off Shore Tackle planer boards 2 ways. The setup with 2 clips on the arm is for pulling "heavy" items — deep-diving cranks, lead core, and cranks with snap weights. If one clip lets loose you can reel in the board by the other one.
> Putting both clips on the arm also makes it easier to read bites — the board reacts more erratically and will actually do a wheelie when a fish hits.
> The other way I rig them has the tattle flag system — I use the snapper release for this since one clip has to hold the line.
> Board Stor makes a nice system for storing boards in my ZV21 back compartment.

Always has and always will be a controversial subject — but one thing we can all agree on is wanting more big walleyes in our waters. Battered-up deep-fried fish aren't going to lay any eggs next spring and it's not going to be any bigger the next time you don't catch it.
An older walleye may not have the most fertile eggs, but they produce way more of 'em. Check out some of these facts from IA DNR on netting this pair o' egg wagons during their annual spring hatchery work: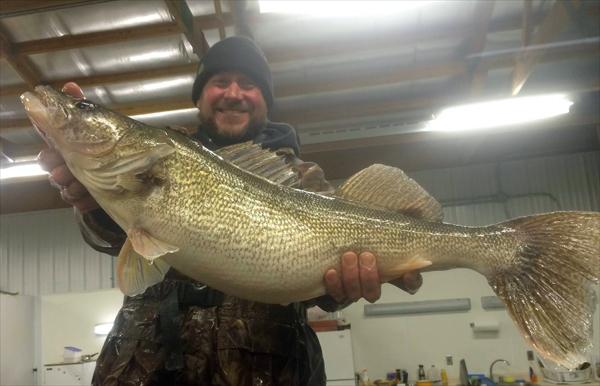 > This was the 4th time this 29.5″ walleye was captured during walleye egg-collection efforts at Storm Lake (also captured in 2006, 2010 and 2013).
> She has contributed approximately 1 million eggs to IA DNR walleye egg collection efforts….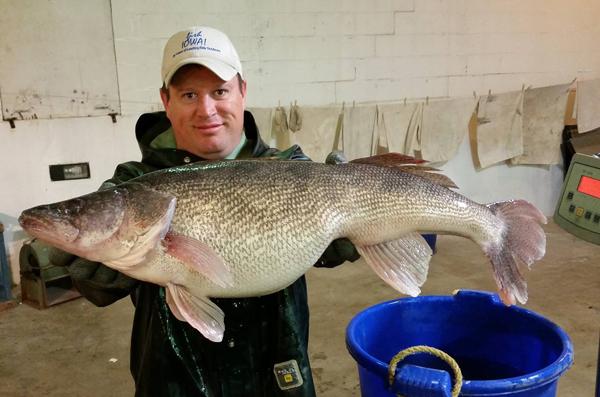 > This fish lost 20% of her body weight after releasing her eggs.
Fish was an 11.8-lber — meaning they stripped 2.36-lbs of future genetically magical walleyes from her!
> Fish are handled very gently as we take them back to the hatchery where their eggs are taken and fertilized. They are then returned to the lake, usually the same day they are stripped. More than 99% of the fish brought into the hatchery survive.
Food…for thought.

LOTW: Lake fish vs river fish.
When fishing the Rainy River that feeds into Lake of the Woods, people often talk about 'lake fish' vs 'river fish.' Being able to tell the difference will help you know if you're there too early or "should have been here yesterday."
Here's an example of the difference, from IDO's Cal Svihel: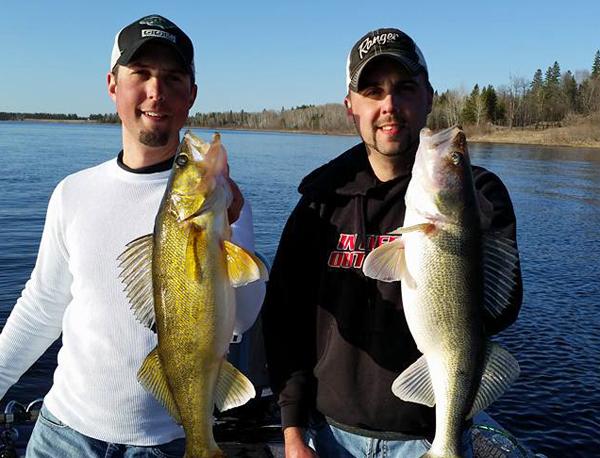 Basically gold is a resident river fish, and pale white is a lake fish that's made its way upstream for the spawn.
---

---

News
1. Cabela's Masters Walleye Circuit on the Detroit River.
Starts today. Last year it took a 10-fish limit of 90-11 to win it [!!]. #RoadTrip
2. OR: Gabriel/Siefken win Spring Walleye Classic.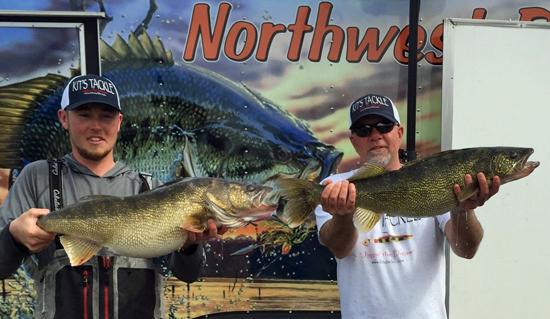 Columbia River, 6 fish over 10 lbs jigging Kit's Tackle Glass Minnows (emerald shiner), popular there. Won $7K.
3. WI: Walleye tagging project.
DNR is tagging fish each spring in Green Bay tributaries (Oconto, Peshtigo, Fox and Menominee rivers) to track movements of spawning fish.
4. WI: Wardens on the watch for 'eye violations.
You may think it's just clutter, but it might be exactly what you're looking for. Tell 'em, Doc.
6. Evinrude E-Tec spring sale.
Add Sea Foam to your auger — it will thank you next year:
Fishing Reports
1. MN: Lake of the Woods.
> Walleye fishing drastically improved the last few days of the early walleye season which closed yesterday. Slower presentations in the cold 37-degree water caught some trophy walleyes along with keepers under 19.5″. Bright-colored jigs with plastics, shiners and chubs all produced.
> Sturgeon fishing remained strong this past week. Use a 3- to 5-oz no-roll sinker and a sturgeon rig loaded with crawlers.
Sturgeon catch/release open through April 23. Keep season is Apr 24-May 7. C/R again May 15.
> Target areas with moving water (bridges, culverts, and channels). Pitching plastics can be a very successful method of catching walleyes and pike in the shallow areas. Live-bait rigging is also another method to help produce fish.
> Start slow with these walleyes — slip bobbers, jigging and pitching cranks into the shallows will be key presentations for catching fish.
Rapala CountDowns
can be effective for hitting the edge of a weedline and allowing the bait to sink to the target depth before beginning the retrieval.
Devils Lake offers some of the best shore-fishing opportunities in the Midwest, and Jason Mitchell has already been taking advantage of it: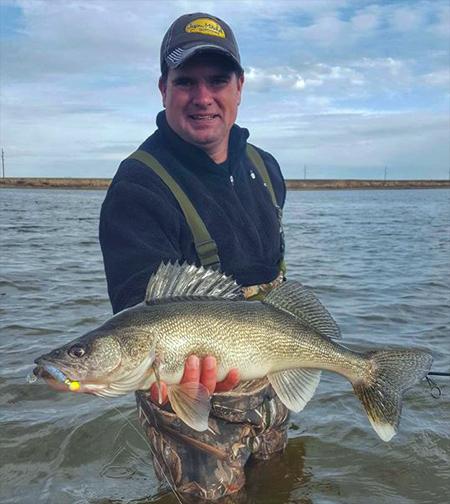 ---
Great ice stuff!
More great stuff!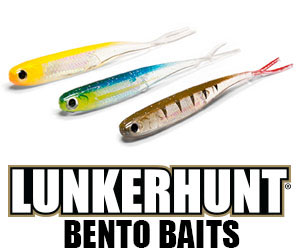 ---
About Target Walleye
Target Walleye/Ice
brings you the BEST walleye and ice fishing news, pics, tips and events year-round, and is brought to you by Al & Ron Lindner, Jim Kalkofen and other walleye nuts like you!

TargetWalleye.com | Rapala.com | IceForce.com