If you're receiving this Target Walleye/Ice email — covering the best of walleye fishing during open water and the best of ice fishing during hard water — for the first time, a friend probably signed you up! Target Walleye/Ice is brought to you by Al and Ron Lindner, Jim Kalkofen and other walleye and ice fishing nuts like you.

Today's Top 5


Tiebreaker decides NTC champs.
After 3 days of competition at the Cabela's National Team Championship, no winners — because there was a tie at 65 lbs. Seriously! Tiebreaker went to Adam Adler and Ryan Dempsey for weighing in the most fish and was good for $165,000 in cash/prizes:

Don't laugh at the dinks, those little fish were the money-makers! Teams were allowed to weigh 5 walleyes a day but only 2 could be longer than 23″. Easy, right? Well…finding small fish on Lake Michigan's Bays de Noc is like catching a big one on most other lakes.
> Adler/Dempsey targeted large walleyes in the mornings, casting a mixture of lipless crankbaits, hair jigs and leadheads tipped with soft-plastic swimbaits in 30-40′. To round out their limit with smaller fish below 23″, they dragged jigs over schools of fish in slack-current areas in the Menominee River.
Korey "hot stick" Sprengel and Derek "dialed in" Navis took 2nd with 65 lbs but weighed 2 less fish: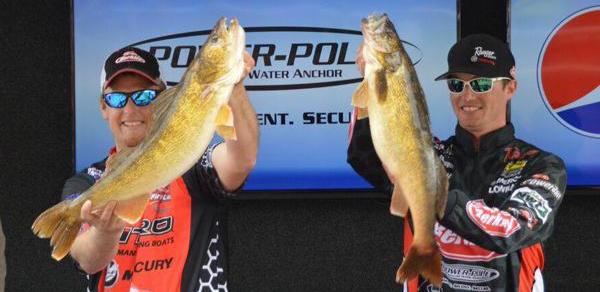 They were casting lipless crankbaits in the mornings below the Cedar River looking for big fish — which came "relatively easy" — before making the 55-mile run down to the Menominee River to target smaller walleyes on bottom bouncers.
> Sprengel said, "I'm happy for them. We left two fish out there and they didn't. They deserve to win."
#HumbleDudes

We don't need no stinkin' live bait.
Troy Morris and Corey Heiser of Artifishalleyes cracked the heaviest rock melon at the NTC with a 32″ Rippin' Rap-scarfin' water pig that weighed 10-02: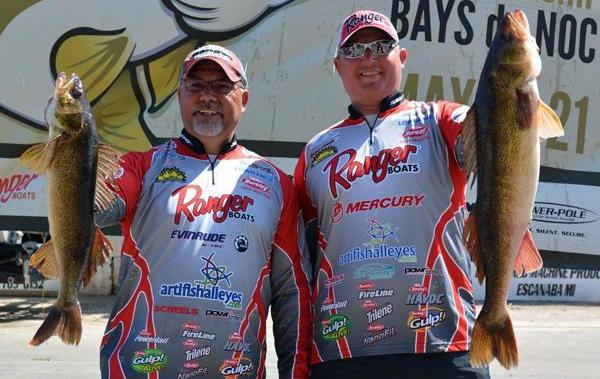 Get a load of this: In early 2014 these guys signed a notarized partnership agreement that they would NEVER use live bait again — no joke (see it here).
Seems to be working just fine for 'em too. As Al Lindner says, "Don't need it." If you think you can handle fishing without live bait for 3 days, take the pledge here.

Gilkey/Flemming win AIM on Big Stone.
Nate Gilkey and Shawn Flemming won the AIM Pro Walleye Series this past weekend on Big Stone Lake, MN. They spanked the rest of the field with a 29.02-lb bag anchored with an 8.10-lber:
They were running Rapala Glass Shad Raps (custom-painted by Jolly Roger Tackle and Larson's Quality Jigs) at 2 mph, 40-50′ behind Off Shore Tackle planer boards — way out away from the boat in ultra-clear water.
> "Both outside planers dumped back 15 minutes into the day and we were fortunate enough to land both fish despite dragging a 24.75″ for well over 100 yards as we landed the 20.75″ fish — my hands were shaking and heart pounding like I saw a 200″ buck."
That's what it's all about! Here's a pic of one of their custom-painted Rapalas: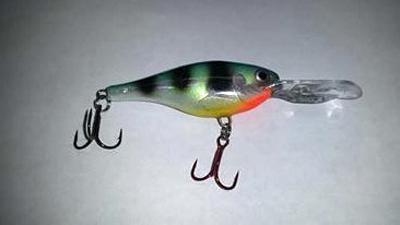 Pre-fishing secrets revealed.
Today was day 1 of the Cabela's NWT on Winnebago — word was that pre-fishing was tough for most everyone. Our buddy John Hoyer was kind enough to give us a little sneak peak at a new pre-fishing strategy the guys have been developing: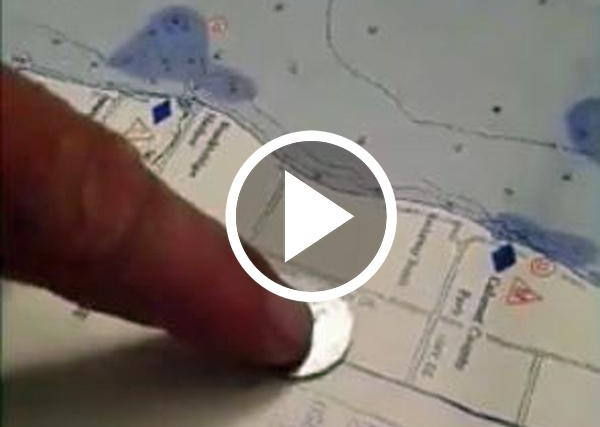 Safe to say the walleyes are "biting":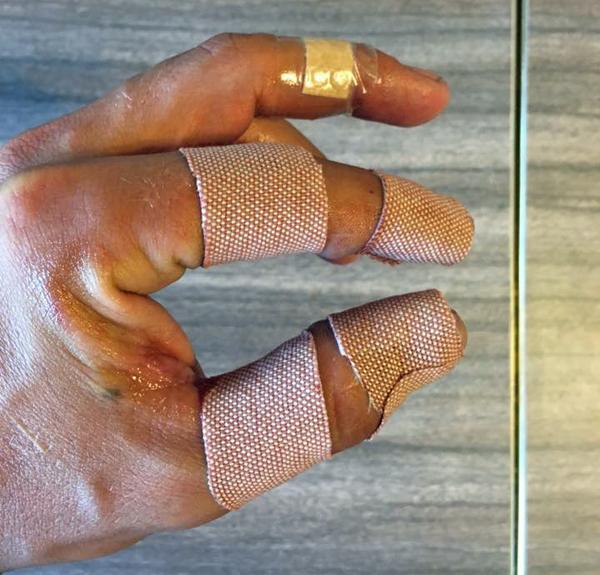 Though that looks more like operator error than anything — think we may have figured out what you were doing wrong bud: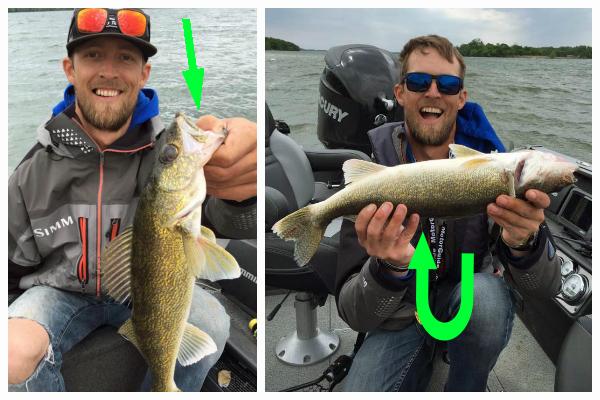 ---

---
News
1. MN: Mille Lacs opener in 1936.
> "All available boats on Mille Lacs were rented and there was an estimated 10,000 boats on the water. Best catch was a 7-12 walleye by a St. Paul man among his limit of 8."
We saw multiple fish of that caliber caught over this year's opener. #TheseAreTheGloryDays
2. MN: Vikes' Trae Waynes intercepts 31-incher.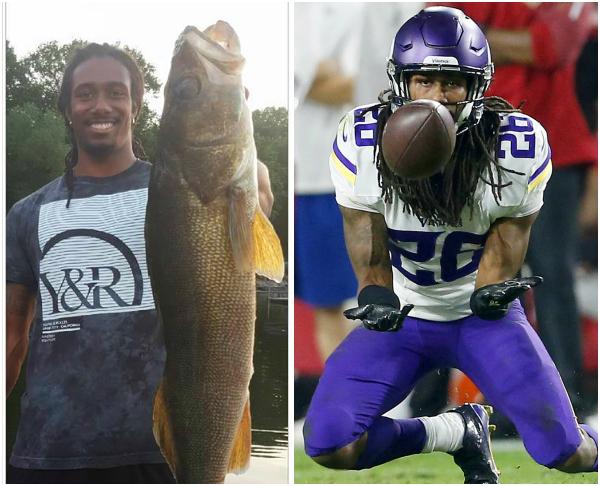 We know which one's a more impressive catch….
3. MO: Walleye spawn egg collection kicks tail.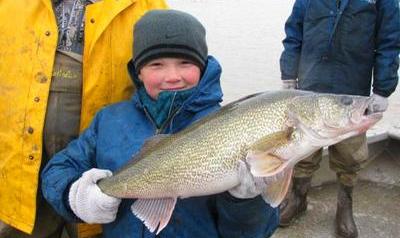 > "A total of 552 female walleye were spawned, with approximately 79 million eggs collected. The heaviest walleye weighed was a female at 15.7 lbs."
4. KS: Walleye Study at El Dorado, Cheney Reservoirs.
5. PA: Anglers blame global warming on lack of walleyes.
Can't find 'em in their usual spots for this time of year and some guys are apparently reluctant to #adapt.
We blame Al Gore…lol
6. There's a Scatter Rap for that.
Al tells all: How, when and where to use each model of Scatter Rap. Few excerpts:
> Scatter Rap Shads cover the 5-8′ range. "I like to fish a lot of shallow water for walleyes, especially on rock lakes. A lot of big walleyes can get pretty shallow — like in 4-8 feet of water. And that's where these Scatter Raps are great."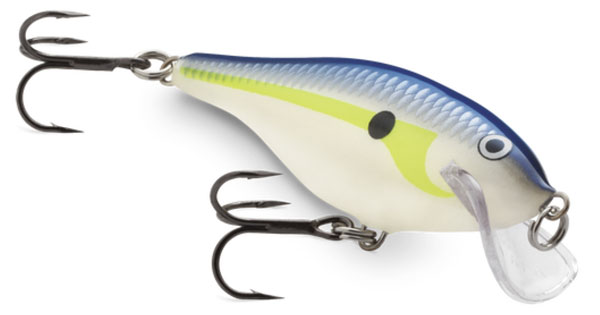 > The newest addition to the Scatter Rap line, which Lindner says "works great for walleyes," is the Scatter Rap Jointed. Its broken-back style allows for even more action than a regular Scatter Rap — and at slower retrieve speeds — making it perfect after cold fronts, when fish are traditionally finicky and in a negative feeding mood.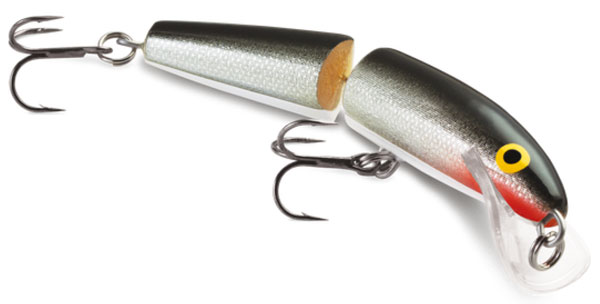 7. Doctor Sonar contest.
Can you interpret what this Humminbird ONIX screenshot is showing?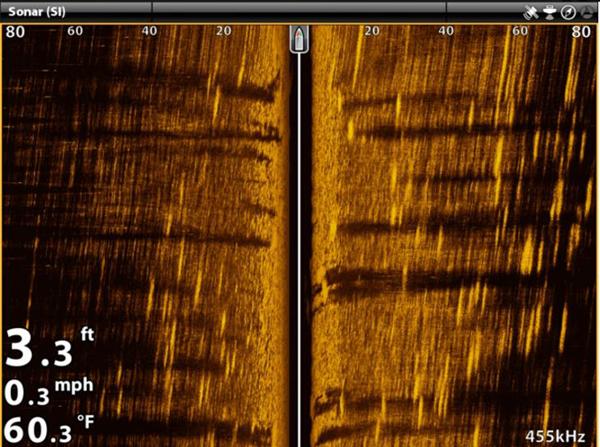 Click the photo and comment with your guess for a chance to win an Aqua-Vu underwater camera.
8. Devils Lake slip-bobber walleyes with Jason Mitchell (video).
Top locations and presentations for these post-spawn gravel lizzies.
Events

Test ride (free!) some seriously decked-out boats with the pros. The first 50 get free goodies — a great way to personally check out the best boats, motors and electronic options out there.
---
Great places to catch 'em
---
Sign up another walleye-head!
If you're forwarding Target Walleye/Ice to a friend who loves to walleye-fish or want your fishing buddies to get these emails, just
send us
their email addresses and we'll take care of it! (We won't sell the addresses, use them for spam, etc.)

> Because early-season walleyes are usually found pretty shallow, pitching to them — rather than trolling for them — prevents spooking them with the boat. "They're up shallow feeding, looking for bait."
> While covering water, Roach pitches a Rippin' Rap to shallow rock piles, sand flats and breaklines, working it back to the boat while repeatedly ripping it up off the bottom and then quickly dropping his rod tip to allow the bait to freefall on a slack line.
> The keys are letting the bait fall on a slack line and covering a lot of water. "Watch your line because most of the time those fish are going to hit it on the fall. That pause is their signal to hit it, 9 times out of 10."
> He favors natural colors for early-season walleyes because water clarity in the spring is generally pretty clear — especially years when there's little runoff. A lake's forage will determine which one of the Rippin' Rap's natural-looking color patterns he might start with.
> He fishes them on 8- to 10-lb braided line with a 1-2′ leader of 10- to 12-lb fluorocarbon.
> Later in the spring, when walleyes move out deeper, "where the boat won't spook the fish," Rippin' Raps are productive while trolling or slip-drifting. "Then it's more of a vertical jigging technique, but you're still ripping it up and letting it free fall back to the bottom." Try that technique in 10-14′ on expansive flats.


Meme of the Day
If your boss doesn't understand, then he's probably not the type of person you should associate with:
---
---
Stuff you NEED to know about!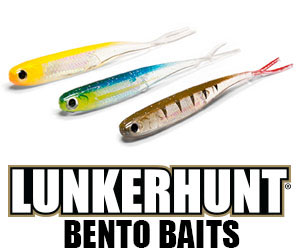 Target Walleye/Ice
brings you the BEST walleye and ice fishing news, pics, tips and events year-round, and is brought to you by Al & Ron Lindner, Jim Kalkofen and other walleye nuts like you!

TargetWalleye.com | Rapala.com | IceForce.com