Today's Top 5
Megatron the ice laker!
Wow!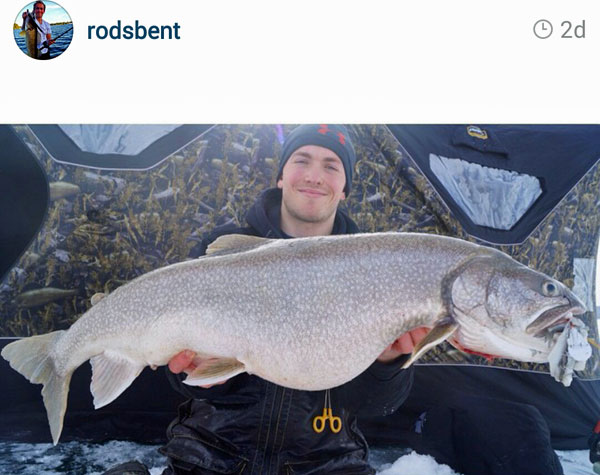 Check out this new trolling harness…
…new from Mepps. Stats in the video: 4 fishermen, 6 days, over 140 walleye over 7 lbs….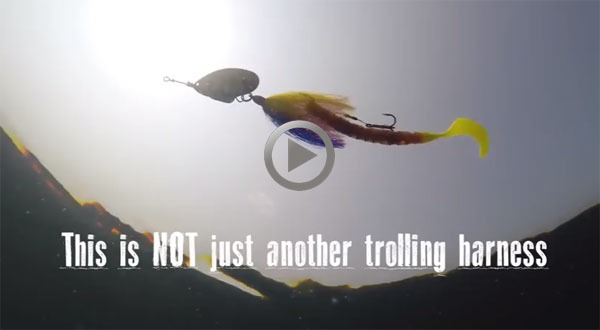 Need to try it!
BYO Jigging Raps on Erie.
BIG fish showed up this week in Erie, as Joel Nelson and the rest of the In-Depth Outdoors crew were there to film. This 12-lb 5-oz fish took a #5 blue chrome Jigging Rap with a shiner head in 24′.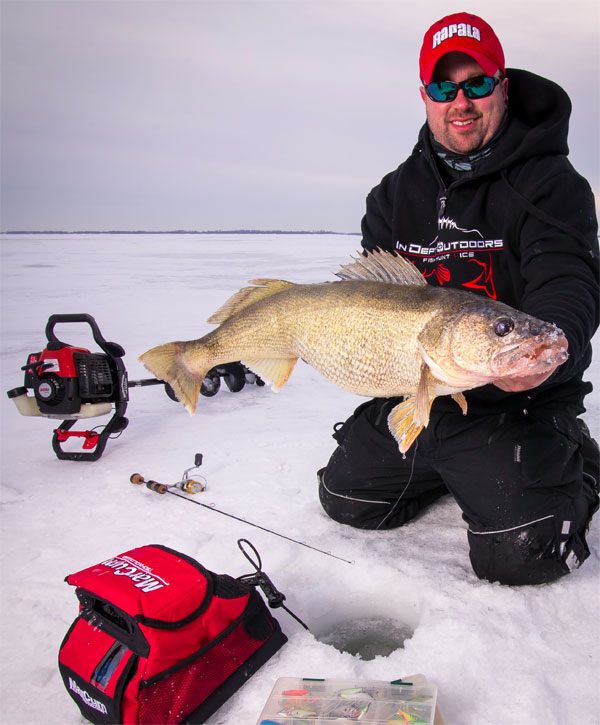 Joel says, "If you're heading to Erie, bring your own Jigging Raps — the locals have bait shops cleared to the pegs in #5 gold and blue chrome."
Bass anglers getting real.
It's so "cold" at the Bassmaster Classic in Greenville, SC that a few competitors put brought heaters on their boat decks.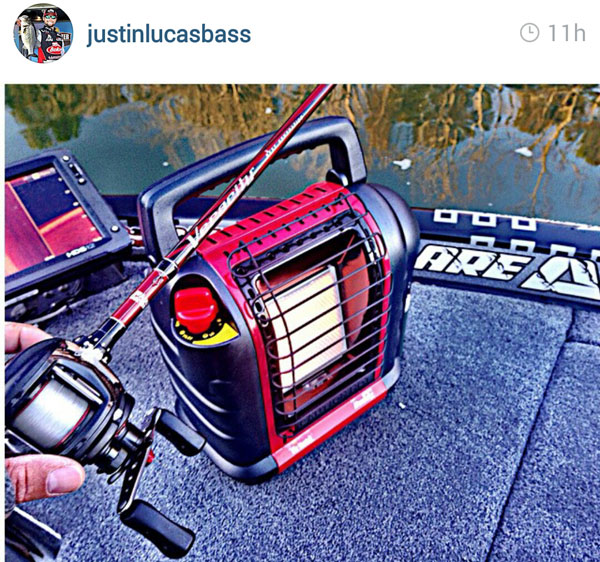 Bwahahahaha! Welcome to real weather, boys!
---

News
1. ND: 2-14 perch confirmed world record.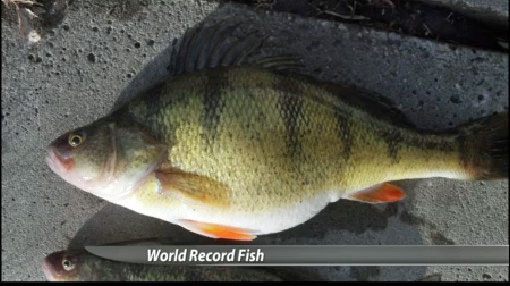 Caught 3 years ago, took that long to confirm it.
2. WA: Roostertail inventor dies.
RIP fishing brother.
3. VT: Champlain water quality ain't great?
5. New Okuma low-pro line-counter reel.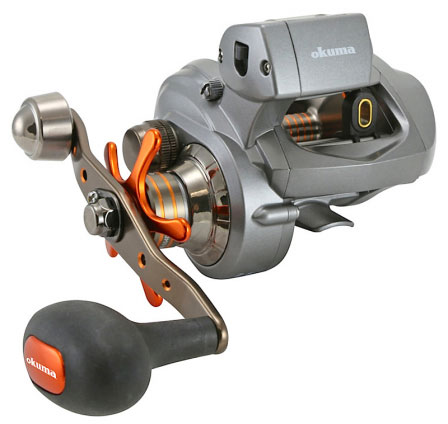 > The Cold Water 350 Low-Profile Line counter marries all the benefits of our low-profile platform (ergonomics, full aluminum frame, 24-pounds of drag output, thumb bar spool release) to a precision line-counter.

Events

---
---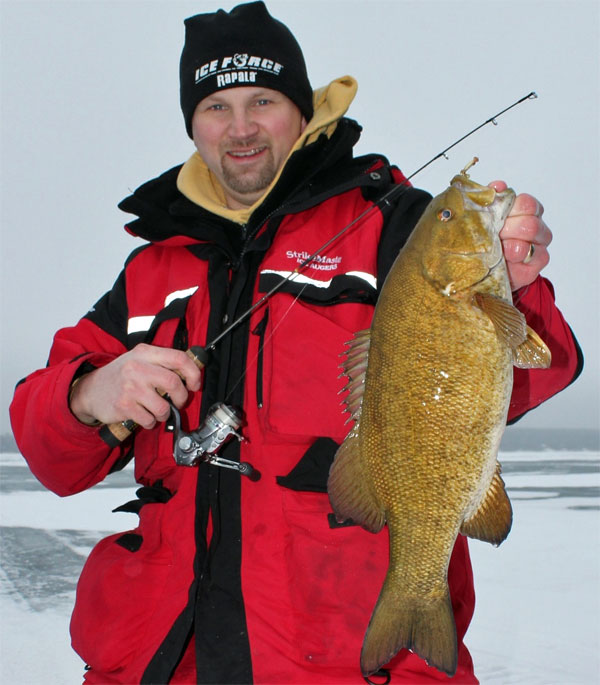 Steve Mattson sent in that nice shot with this quick tip:
> Whoever said bass zip their lips in winter is silly. Set up in a good area such as a medium-depth hump and get ready.
> Smaller spoons like 1/16- to 1/8-oz VMC Rattle Spoons or Buckshot Rattle Spoons work great.
> Underwater cameras don't spook bass, so use them to gauge their mood.
---

---
It's so cold in Toronto right now that it's too cold to ice-fish.
– Michael and Nick Tamburro, owners of Canadian tackle company Freedom Tackle, talking about the substantially negative temps there recently. We've heard of a few folks braving the weather but….
---
Arrrrrr, thar be ice pirates afoot…or something like that — great shot: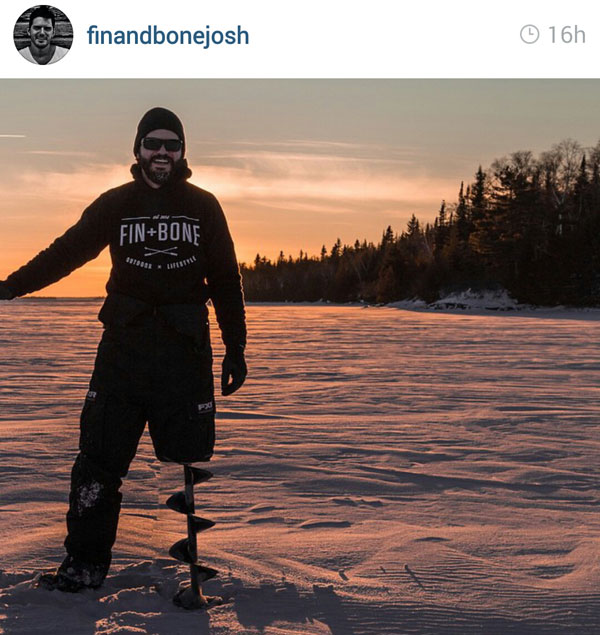 ---
Gotta check this stuff out!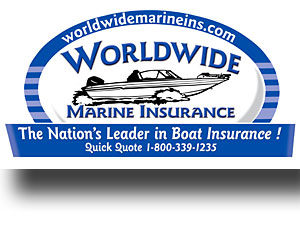 ---
About Us
Target Walleye
is brought to you by Al & Ron Lindner, Jim Kalkofen and other walleye nuts like you!
---
TargetWalleye.com | IceForce.com | Rapala.com