Hey everyone, we'll only be sending you one Target Walleye this week because we're down at ICAST (the fishing biz trade show in Orlando). Stay tuned to Target Walleye/Ice social media for a sneak peek at new stuff from the show!
If you're receiving this Target Walleye/Ice email — covering the best of walleye fishing during open water and the best of ice fishing during hard water — for the first time, a friend probably signed you up! Target Walleye/Ice is brought to you by Al and Ron Lindner, Jim Kalkofen and other walleye and ice fishing nuts like you.

Today's Top 5


Gravel lizards of the week!
Instagram user @muskieseveryday [but sometimes walleyes lol] with 29.5″ of golden rock melon — caught in northern MN while dragging a crawler behind a 6′ snell: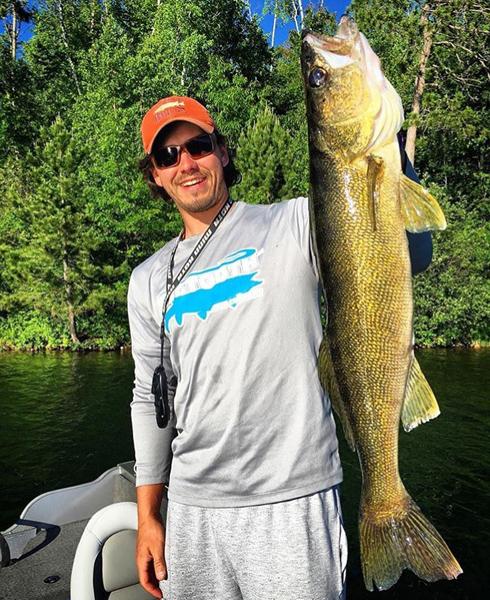 Welcome to the 30″ club Jaryd Guericke! This SD nerve-shaker munched a Rapala Scatter Rap Minnow (firetiger) just 2 cranks in. Big fish, bigger release: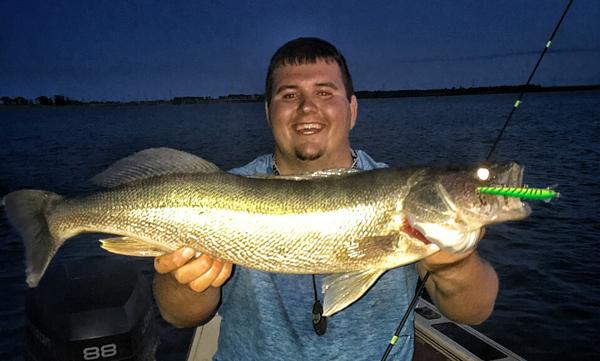 Maura Studer with a great Mille Lacs mud melon. She said they "only" caught about 30 walters in 4 hours…! Sounds "slow!" lol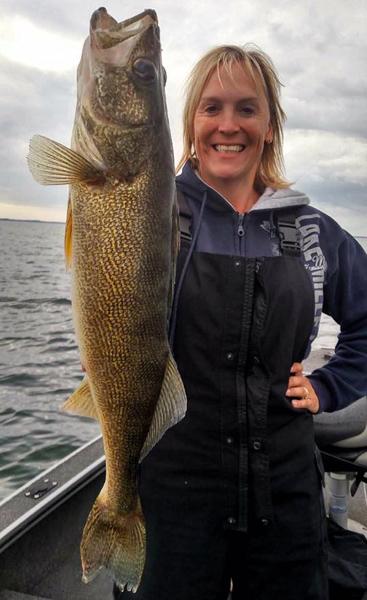 Here's 29 reasons to visit Warroad, MN this summer. Great fish Shawn!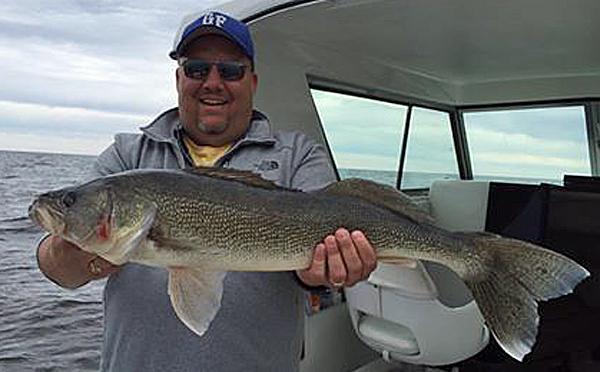 Bird's-eye view of a trophy gator strike from the crew at Andersen Brothers Outdoors. Ridiculously cool: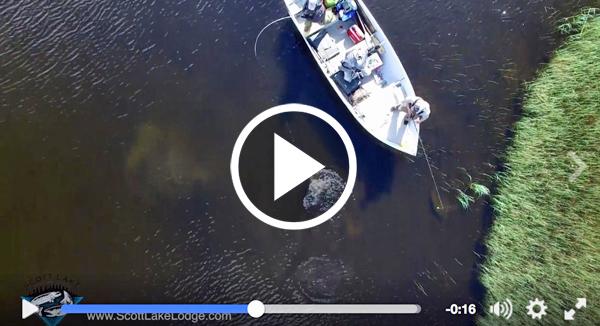 Rapala Jigging Rap techniques.
The Rapala Jigging Rap bite is en fuego! But there's more than one way to skin fish a cat Jigging Rap. Here's a few excerpts on how fishing hall of famer Tom Neustrom does it — read the full article here: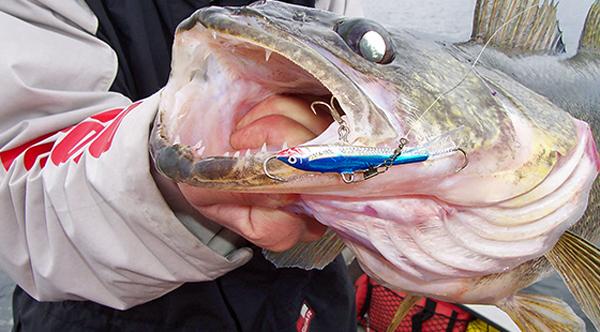 Slow trolling with electric motor
> "…the key is to keep the Jigging Rap in direct relation to the bottom and fish location, so stay under 1 mph, although you can increase trolling speed to cover more water if fish appear to be roaming larger areas.
> "Many times you'll simply feel the weight of a fish as you move forward to repeat the stroke, so there's no need for a power hookset. Given the needle-sharpness of the Jigging Rap's hooks, a firm pull is all you need."
Casting
> "Fan-cast the top and sides of structure. After making a long cast, follow the bait down, which allows you to react immediately. Reeling down to the 9:00 position and then pulling up to 11:00 is the best way to get the feel of this cast-and-retrieve presentation."
Current
> "…orient the boat upstream of a river hole. Let your Jigging Rap tumble down into the hole, then make successive 2-3′ rod pulls from deeper water over the upstream hole lip and back to the boat."
Lots more great info here.

Confessions of a walleye junkie.
> "I have a sickness, an addiction really. It's gotten progressively worse over the years, and I fear I'm out of control. My name is Dan and I'm a walleye addict [Hiiiiiiiiii Dan]. This is my story."
For sure worth a read since most of us are suffering from the same un-diagnosed symptoms that Dan Stefanich writes about here. Fishing in the "walleye capital of the world" will do that to you….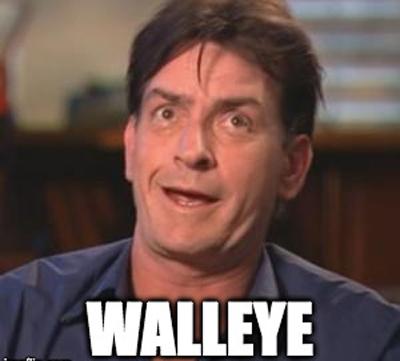 Contemporary walleye graffiti.
As spotted in Ontari-YO — things are getting weird fast: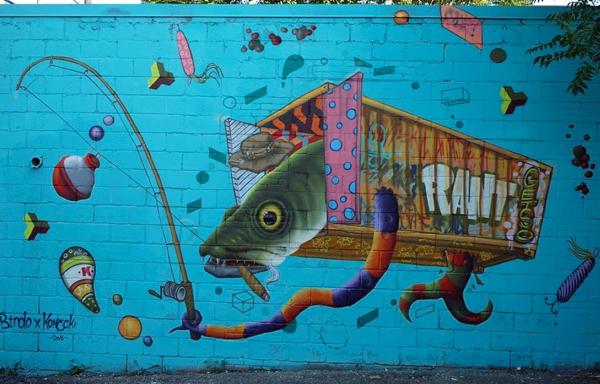 If you didn't notice, that's a walleye catching itself…we told you it was easy!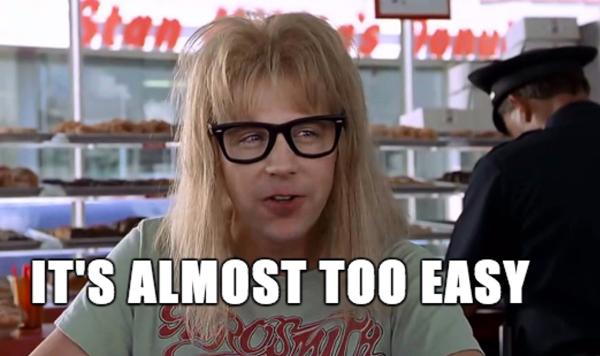 News
1. MN: Wolden/Leinigren win AIM Otter Tail event.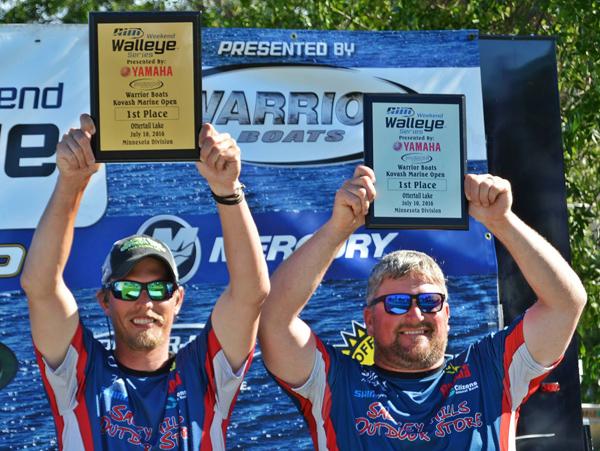 Tyler Wolden and Nate Leinigren weighed 5 lizzies for 23.96 lbs — good for 1st place and $6K. We tracked down Tyler and got the inside scoop on how they earned their payday:
> "We started the morning on a shallow flat where we caught 'em the day before. There was just enough wind for the fish to be there and we put a 22.25-incher on the card right away.
> "By 8:30 we only caught a couple other small fish and the lake went flat. We made the decision to leave and check our deep fish spots. After just 1.5 hours of pulling live-bait rigs in 26-33′ we filled our card with a 25.25″, 23.5″, 23.25″ and a 19.25″ fish."
2. ND: Husband/wife team wins AIM Devils Lake event.

Spencer usually fishes with his dad, but he had his wife Carley "lady luck" Deutz with him this time and put together a 29.86-lb bag.
3. WI: Gehm/Apitz win MWC on Green Bay.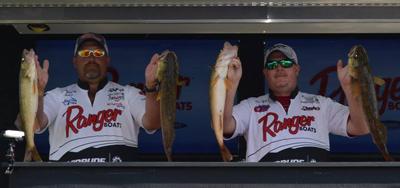 Buck Gehm and Louie Apitz targeted shallow weeds to rack up a 46-lb 2-oz total and win the Masters Walleye Circuit on Green Bay:
> "…pulled perch-colored hatchet and willow-leaf spinner rigs sweetened with nightcrawlers 1.4 mph over weed tops in 8-11′."
4. ND: Record number of lakes stocked.
> "This is probably the most walleyes ever produced at a single hatchery anywhere in the country. Only one time in the past 20 years has 10 million fingerlings been reached."
5. AB, CAN: Hughes/Yuschyshyn win Moose Lake Walleye Classic.
Jeff Hughes and Terrance Yuschyshyn have both won this tourney in the past, but never fishing it together. BOTH anglers took it home this time, to the tune of $20K, and the all-important bragging rights!
6. Using your camera to catch open-water walleyes (video).
7. ND: Jason Mitchell joins hall of fame ranks.
Congrats man, much deserved!
8. SK: New walleye/sauger study.
9. MN: First official C&R muskie record.
> Andrew Slette of Hawley was fishing with a topwater lure when he hooked the huge muskie that measured 56 7/8″ long with an estimated girth of 25 1/2″ on Pelican Lake in Otter Tail County.
10. Minn Kota: Spot-Lock feature enhanced.
Electronic GPS anchor. Keeps the wind from blowing you off the spot while you're re-tying from the pike that bit you off.
11. Rigging an Impulse Paddle Minnow with Bro (video).
We want a bunch of it!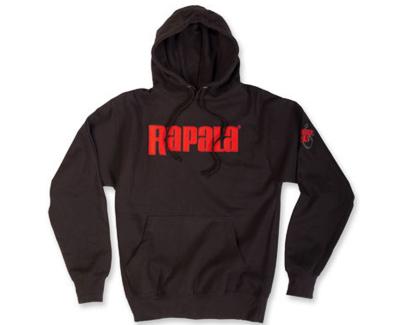 13. Humminbird: How it all started (video).
Imagine being one of the first people to use sonar to find and fish underwater structure that had never before seen a lure. #Lindners!
14. Rusty crayfish threatening Midwest.
> "…rusty crayfish displace native crayfish, reduce aquatic plants by actually eating them, decrease the density/variety of invertebrates and can reduce some fish populations."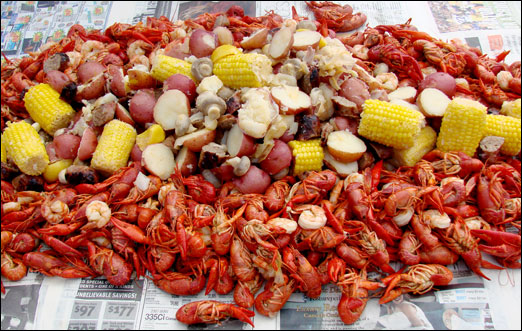 15. MN: Statewide drop in fishing.
DNR concerned because today only 27% over 16 years old fish — down from 40% in the '60s and '70s.
16. Phantom Lures not just for musky.
Expanding their line of lures to include walleyes and bass.
Events
1. WI: AIM state championship, Lake Winnebago, July 22-23.
Great places to catch 'em
Sign up another walleye-head!
If you're forwarding Target Walleye/Ice to a friend who loves to walleye-fish or want your fishing buddies to get these emails, just
send us
their email addresses and we'll take care of it! (We won't sell the addresses, use them for spam, etc.)

Full tip on TargetWalleye.com, few excerpts here:
> "Leave the bottom-bouncers, planer boards and lead-core in the rod lockers. Grab a couple medium-light spinning rods, a handful of 1/8-, 3/16-, and 1/4-oz jigheads, some curly-tail grubs and paddletails, and hairpin-style spinners, then hit the water. Maybe some crawlers, small leeches or fatheads for scent. That's all you need. Then go out and fish like a kid."
> Bro attaches a clip-on hairpin-style spinner to a Northland Thumper, Whistler or RZ jighead, threads on a plastic, whips it a good distance behind the boat, and starts moving forward with his Minn Kota Ulterra bowmount trolling motor.
> On natural lakes Bro ditches deeper mid-summer humps in favor of weed edges, weed tops (cabbage and coontail), sand grass flats and weed/rock transitions. "Might be August, but there are still fish shallow in the weeds. All comes down to food."

Quote of the Day
You just caught a bigger walleye than dad will ever catch.
Check this stuff out!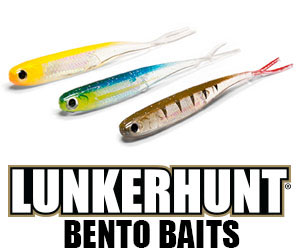 Target Walleye/Ice
brings you the BEST walleye and ice fishing news, pics, tips and events year-round, and is brought to you by Al & Ron Lindner, Jim Kalkofen and other walleye nuts like you!

TargetWalleye.com | Rapala.com | IceForce.com