If you're receiving this Target Walleye/Ice email — covering the best of walleye fishing during open water and the best of ice fishing during hard water — for the first time, a friend probably signed you up! Target Walleye/Ice is brought to you by Al and Ron Lindner, Jim Kalkofen and other walleye and ice fishing nuts like you.

Today's Top 5


Gravel Lizards of the week.
Danny Alverson was running Reef Runners on Lake Erie (Lorain, OH) when he cracked this humpbacked beef brisket: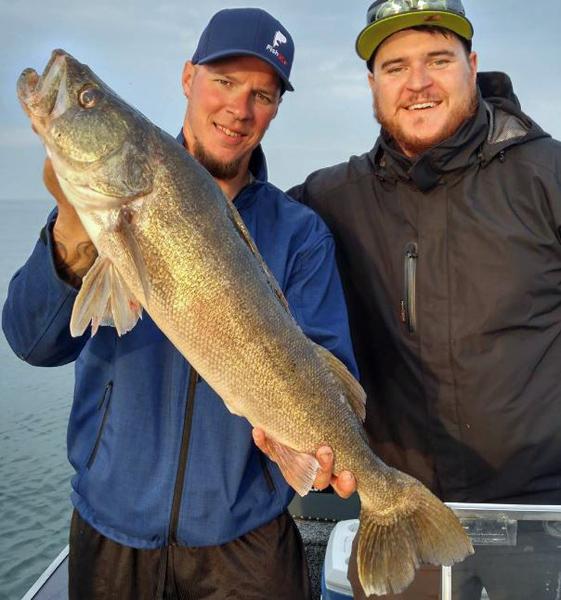 Kris caught this finned-out razorback on the Winnipeg River (Minaki, ON) working a dropshot with a jig/minnow for the weight and a leech on the dropshot hook in 12-16′: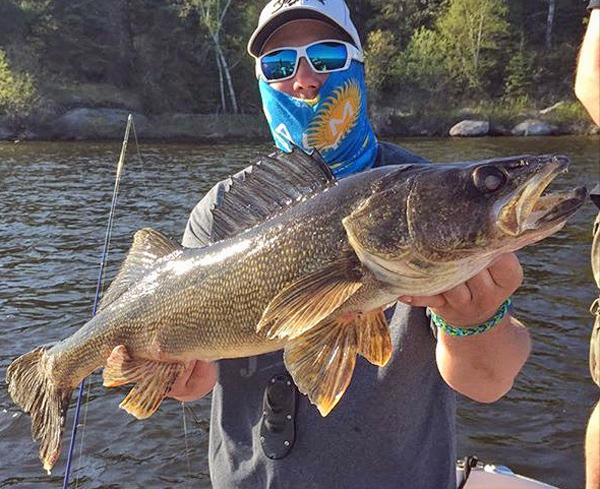 Watch your hands man, that thing looks like it's made of steel!:
Cole Butler's 28″ fish ate a Rippin' Rap on the windy side of [censored] Point on Gull Lake. See you out there! lol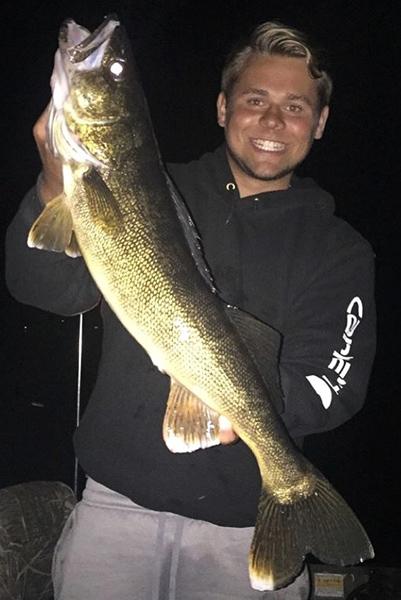 Bruegger leading NWT on Winnebago.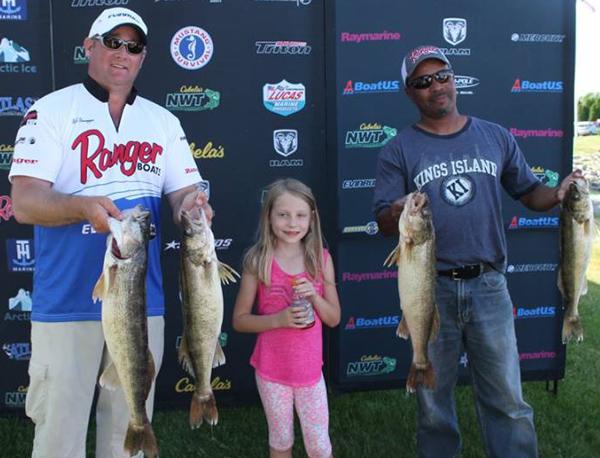 Bob Bruegger's 24.61-lb bag has him leading after day 1 of the National Walleye Tour on Winnebago (WI).
He was covering ground trolling but only caught 5 legal fish all day — and this is a no-cull tournament, so they've gotta decide on the spot if they want to keep or release each fish they catch.
Bill Shimota's 21.29 lbs has him sitting in 2nd place…not someone we'd want fishing behind us for the win: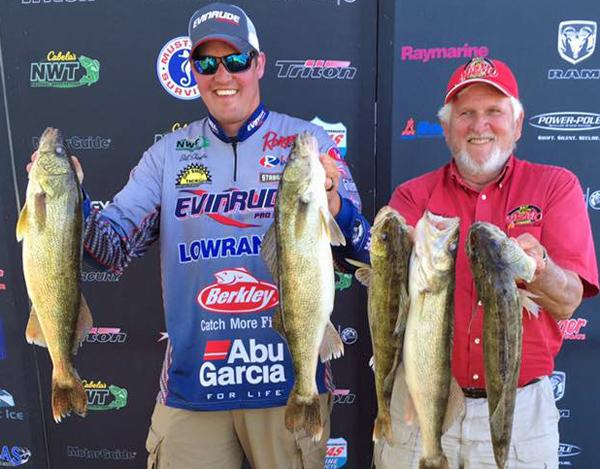 He trolled all day and sampled a half-dozen spots, but caught most of his fish in one area. After a 4-hour lull they connected:
> "We made three passes in a row where we put a 21-24″ in the boat. Up until that point, the fish were a little finicky." Shimota caught 11 keeper walleyes in water he described as "mid-range."
Here's a sneak peek at Shimota on his way to weigh in today: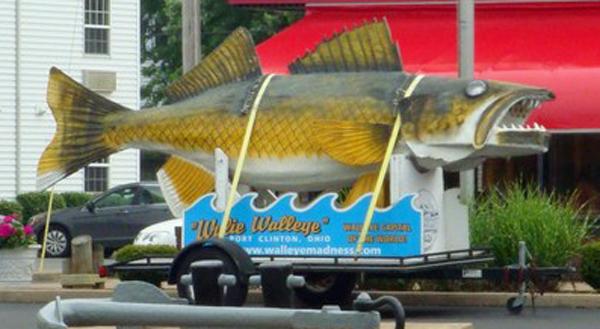 Panfish and trout are one thing, but we're talking gravel lizards the hard way! Most don't have the patience to give it a go, but these guys do.
Colin targets mammoth spring Alberta 'eyes on the fly — with an edgy fly-guy hold too: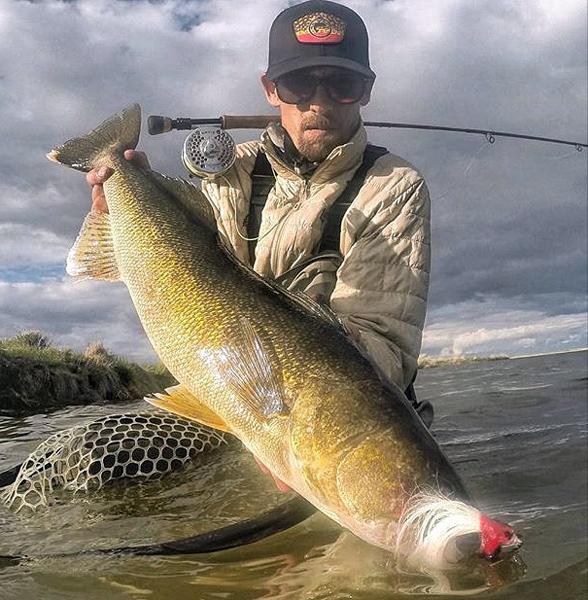 Eric Bazyn's rock melon came from the SD Glacial Lakes area — caught stripping a white 3″ streamer with aggressive rips over wind-blown rocks in 2′: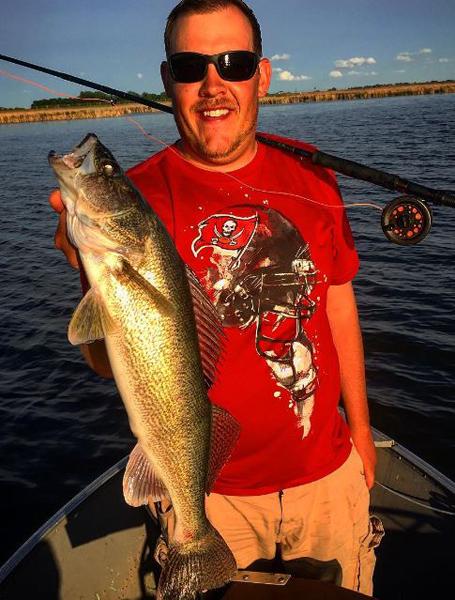 A good technique for shallow, snaggier areas. Check the vid here to learn up: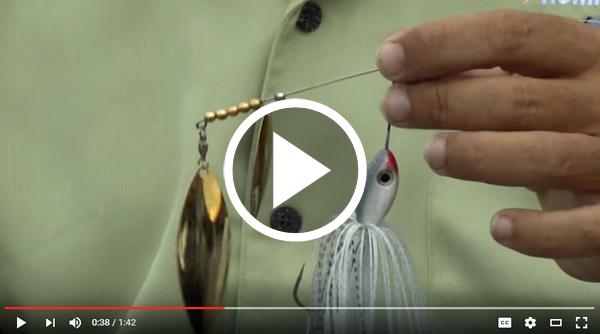 Your friends will only make fun of you until you out-fish the snot out of 'em. Great info from Johnnie.

When barbless works best.
That Rapala Jointed Shad Rap (pink tiger UV) hooked a quality 'red':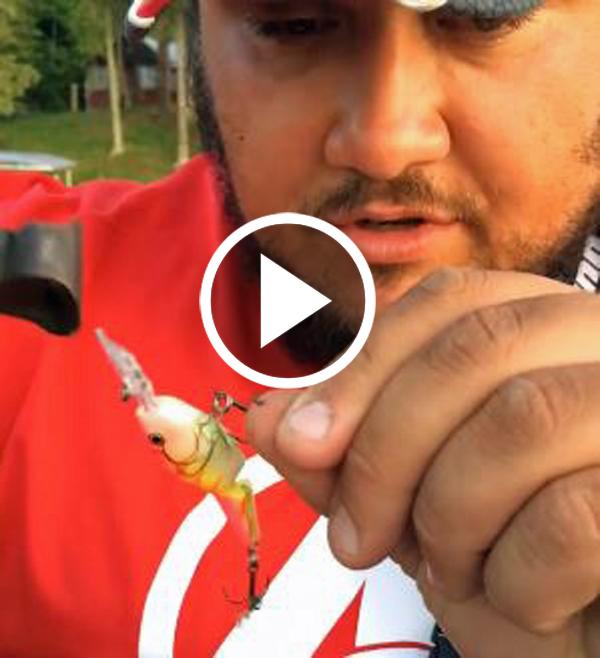 Been there, done that — props for keeping the language PG throughout! #Stout


News
1. MN: Trombleys win Walleye Classic on Vermillion.
Took home $12,500 to add to their fishing fund stash.
2. IA: Peterson/Dick win Clear Lake Walleye Classic.
Topped the 100-boat field with their 2-day bag of 28.03 lbs.
3. ND: Oahe tagging study yielding results.
> "Anglers have reported catching about 1/5th of the 17,000 walleyes that were tagged in the first 2 years of the study."
4. IA: 31″ walleye landed from shore.
Mitch Schultz fishing from an accessible location on the Turkey River in Elkader. Great job man!
5. Crawler harnesses for summer walleyes.
6. 87% of drowning victims weren't wearing life jackets.
You gotta try one of these — can't even tell you're wearing one. #WorthIt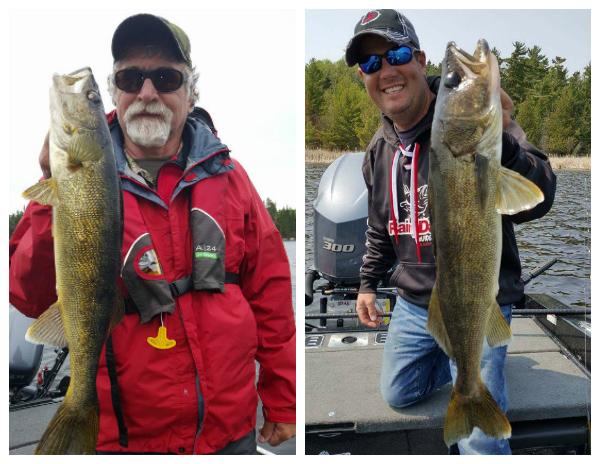 7. Lunkerhunt Bento Baits: Ultra-finesse walleye candy.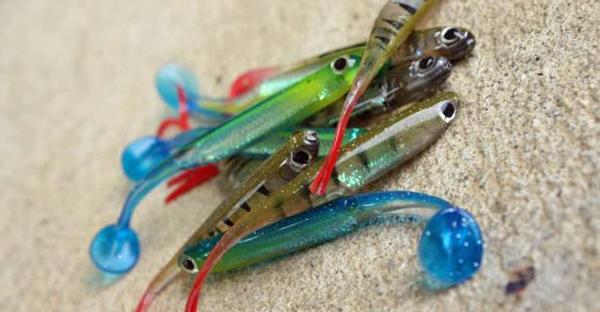 8. Why Korey Sprengel's trolling set up is what it is (video).
Fishing Reports
1. MN: Lake of the Woods.
> Anglers fishing multiple depths up to 28′ on the main basin to find walleyes. Anchoring and vertical jigging is producing numerous limits with the best colors being gold, orange, pink, and chartreuse. Don't overlook pulling spinners if the wind is right.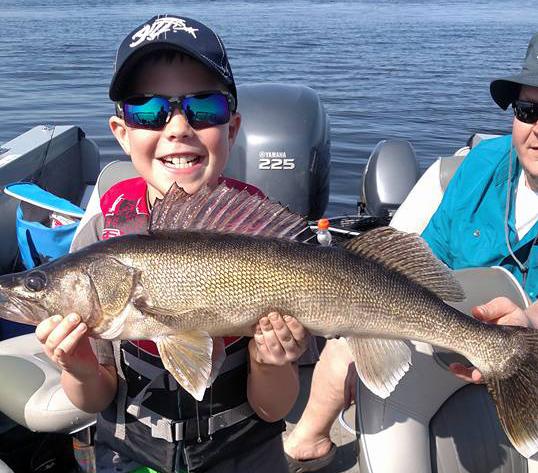 > On the Rainy River, walleyes are being caught from 4 Mile Bay all the way up to Franz Jevne (40 miles upstream). Most walleyes caught in 5-15′ — slowly working a 1/2-oz gold or bright-colored jig and minnow. Some anglers are catching fish from shore as well.
> Water temps anywhere from 62-65 degrees throughout the lake, warm for this time of year. Locating the shiners and balls of bait is the name of the game — the depth has varied from spot to spot as we've been catching walleyes anywhere from 5-15 ft.
> Aggressively snap-jigging a 1/8-oz jig is out-producing the drag and pop cadence. Aggressive jigging allows you to stay above the sand grass giving you far less "salad" to keep off your hook. Pulling Lindy Rigs with shiners, leeches or crawlers in 13-15′ also produced.
> Some of the best fishing has still been from shore. Post-spawn period so fishing slow and methodically has been best. Jigs and a 3″ Kalin's grubs have been producing well and a slip bobber/leech in 4-6′ has been deadly.
> Guys in boats have been doing best vertically fishing a jig/leech in 25-30′ near bottleneck areas (bridges and channels) as the fish are passing through.
---
Great places to catch 'em
---
Sign up another walleye-head!
If you're forwarding Target Walleye/Ice to a friend who loves to walleye-fish or want your fishing buddies to get these emails, just
send us
their email addresses and we'll take care of it! (We won't sell the addresses, use them for spam, etc.)


White bass schools for walleyes.
Perch Eyes Guide Service's Jason Feldner spends thousands of hours on the water each year observing walleye behavior. "To put clients on fish day-in, day-out, you've got to have back-up plans to your back-up plans. I guarantee that if you spent the kind of time I do on the water, you'd dial in these oddball bites, too. A lot of times it's about going with what works — not just what's in the walleye textbook."
> If there's one way to find walleyes that's really under-utilized, it's watching where schools of white bass are spawning or feeding, he explains. While white bass typically spawn on sand, gravel or cobble substrate in tributaries and rivers, they'll also gravitate to shallow cabbage beds in natural lakes, especially on windblown areas near shore and where warmer water circulates and baitfish congregate.
> So for about a week on Devils Lake each year, when water temps range from the high 50s to the mid-60s, spawning white bass become a sentinel species for locating schools of walleyes that slash and rip through cabbage and over shoreline gravel, attacking everything that swims.
> Then Feldner turns to jigs in heaviest size he can get away with so the bait drops quickly through ravenous white bass and into the mouths of scavenging walleyes. #7 Jigging Raps are another great option, especially colors like Rapala's new pearl white, which almost perfectly mimics white bass-regurgitated minnows, even younger white bass.


Quote of the Day

After a large meal, people may refuse seconds, but rarely leave a single peanut around for long.
– Tommy Skarlis talking about using small crankbaits for walleyes where baitfish are so plentiful walleyes simply opened and closed their mouths to eat.
---
---
Stuff you NEED to know about!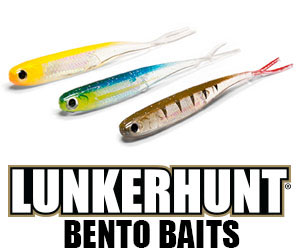 Target Walleye/Ice
brings you the BEST walleye and ice fishing news, pics, tips and events year-round, and is brought to you by Al & Ron Lindner, Jim Kalkofen and other walleye nuts like you!

TargetWalleye.com | Rapala.com | IceForce.com