Only one Target Walleye this week, folks, sorry — we've been spending too much time fishing….
If you're receiving this Target Walleye/Ice email — covering the best of walleye fishing during open water and the best of ice fishing during hard water — for the first time, a friend probably signed you up! Target Walleye/Ice is brought to you by Al and Ron Lindner, Jim Kalkofen and other walleye and ice fishing nuts like you.

Today's Top 4


Jason Drewa cracked this melon chunk with a #6 Rapala Rippin' Rap (gold chrome):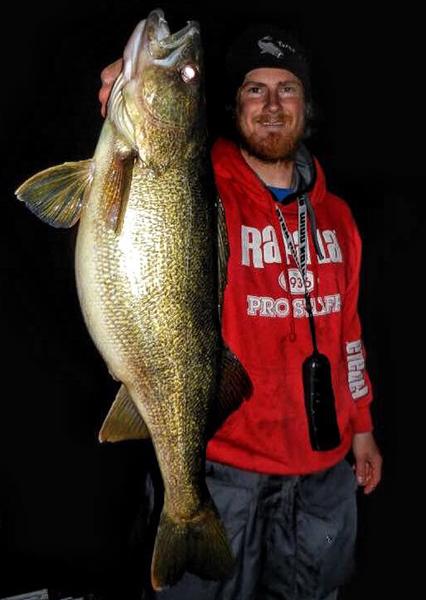 Another Rippin' Rap fish: Ethan W. caught this 30″ head and shoulders fish rip-jigging on Sturgeon Bay. #RaiseEmUp: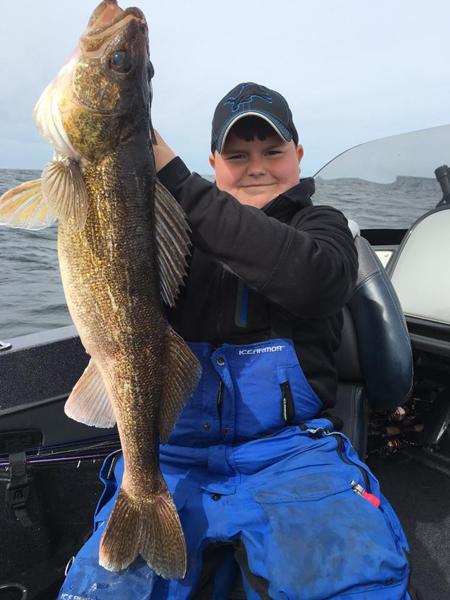 Steve-O used a 5.5″ Trigger X Slop Hopper (dirt herring) on the South Saskatchewan River to stick this Saskatoon (eh) water pig: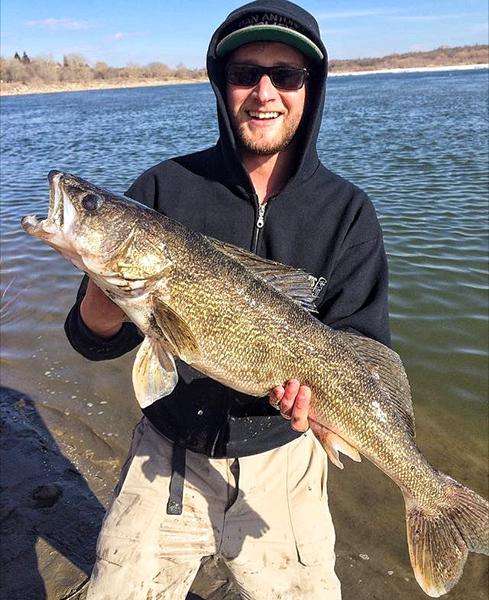 Ethan L. with a Lake Champlain (VT) wallygator he popped while trolling a #12 Rapala Deep Husky Jerk (gold) at 1.5 mph in 25′: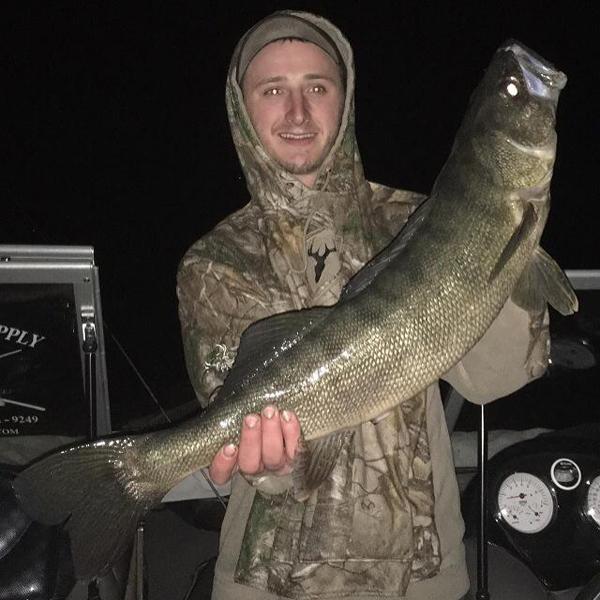 Ernst/Weidenhamer crush Miss River AIM tournament.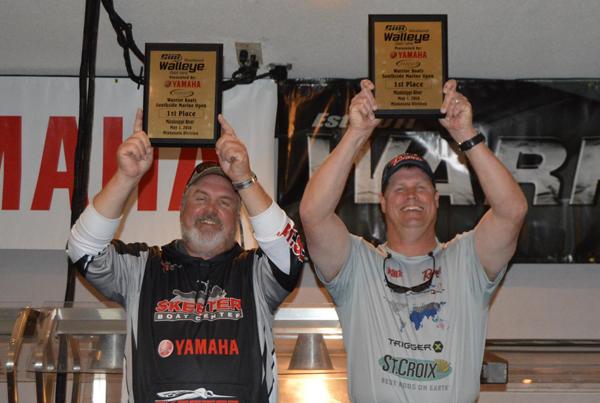 Against a field of heavy-hitters, Matt Ernst and Doug Weidenhamer put together a 36.79-lb bag that whooped 2nd place by more than 13 lbs! Caught 'em pitching 1/4-oz VMC jigs tipped with medium-large chub minnows:
> Ernst: "It's 110% a big fish spot. The smallest I've caught there is about 3 lbs, and there were a lot up to 10. It's difficult because the current changes quite a bit, and you've got to know how to dice up each quadrant to fish it properly.
> "The water had come up 8-12″ overnight — we fished through the area, then had to move a bit upstream where the current was a little lighter. I ran my bow-mount but couldn't hold, so we had to anchor up and stayed in that position the whole morning."
All those fancy do-dads and gizmos being slung by the competition and it's won anchored up pitching jigs — doesn't get much more traditional than that. Here's a pic of them just before the school moved through: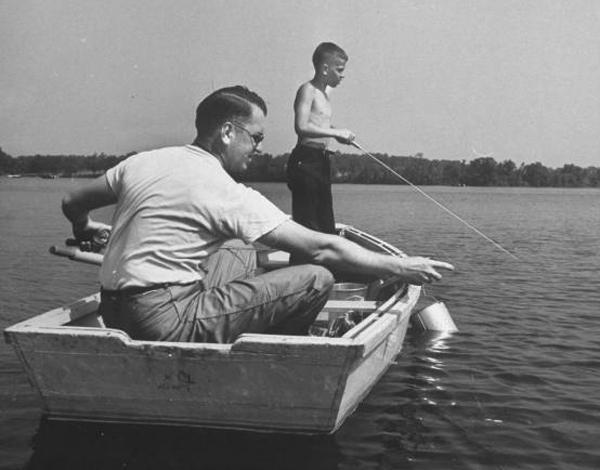 lol nice work fellas!

Boating accident GPS trail.
Everyone was okay but it's a good reminder to always use your kill switch and rock a life jacket: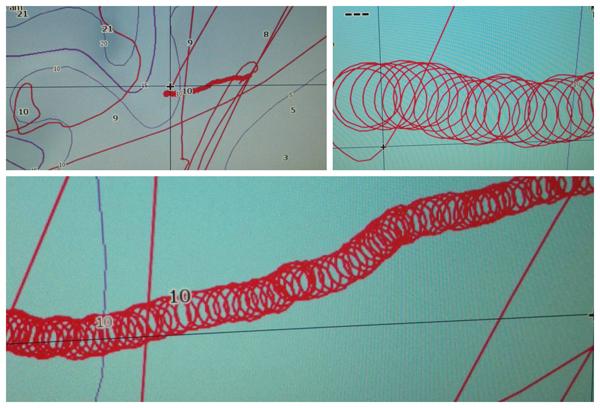 Kind of looks like the tracks from Tommy "go fast" Skarlis when he's pulling crankbaits: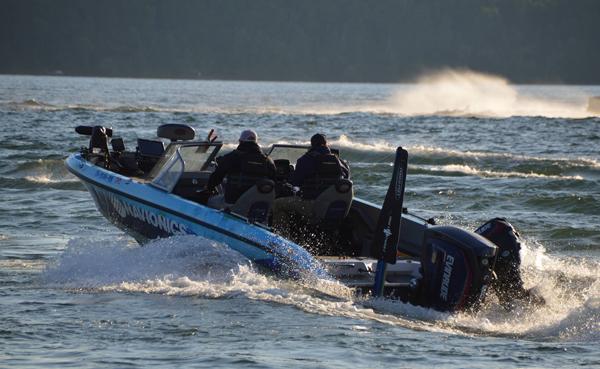 Some of our favorite comments from the TWI Facebook page:
That's why they look like arcs on the graph.
Must have been caught near a power plant.
It's from running into the dam.
That'll be fun to fillet.
Looks like my Aunt Regina…only taller. [Better hope she doesn't see that!]


News
1. MN: Group protests Mille Lacs regs.
Not sure if that got them anywhere besides a road trip to St. Paul. Are you picturing the same thing we are?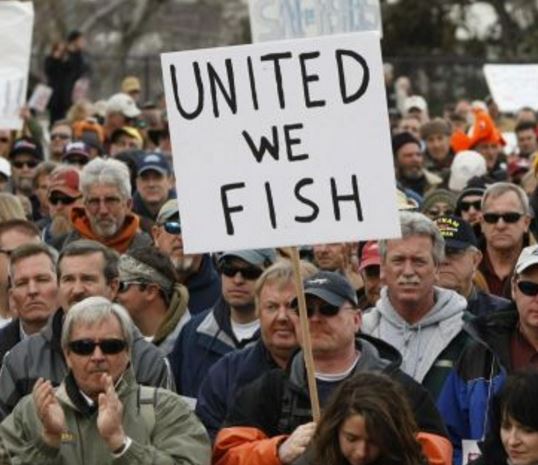 2. WI: Biologists battling the "walleye-bass flip."
Stocking the snot out of lakes with walleye to combat the rising bass-to-walleye ratio.
3. ND: Biologists tag 36K adult walleyes.
> "…analyze movement between the Garrison Dam here in ND to the Oahe Dam in SD, while keeping track of the angler mortality rate."
4. MI: Bowling ball-sized jigs for Detroit River 'eyes.
5. ON: Lake Nipissing walleye survey underway.
6. New Rapala Scatter Rap Shad Deep.
> Al: "You're getting a directional change not only up and down, but also left or right…that's what triggers fish to strike."
7. Line COLOR choices for walleyes.
Good info. Time to get spooled up!
8. MN: Big results at the Zippel Bay pike tourney.
Multiple gators weighed in the 15- to 18-lb range. Good way to hurry up and wait for walleye opener.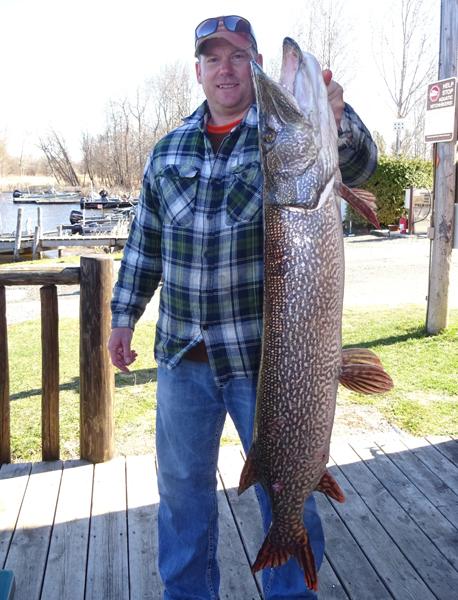 9. What does your boat insurance cover? (video).
Bob Luellen is a tournament fisherman that writes insurance specific to anglers. Give him a shout, for the education if nothing else!
10. ND: Devils Lake summer giveaway.
Over $3K in goodies! #DevilsLakeND
11. Using your 'bird to catch walleyes from shore (video).
12. New Yo-Zuri walleye colors…
…in the Crystal Minnow Deep Diver Walleye Series. 12 colors and 2 sizes (3.5 and 4 3/8 inches).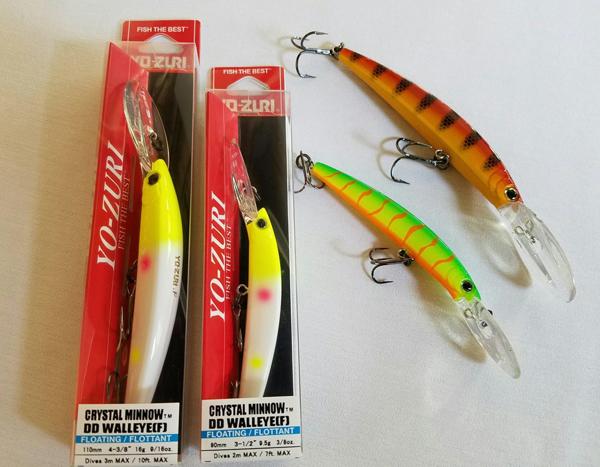 Also doing a 53,000 sq ft manufacturing expansion.
14. LAST CHANCE: TWI survey could win you free lures.
Only takes a few minutes to tell us about you and what you want to see more/less of in Target Walleye. One person who takes it will be randomly chosen to get some fishing lures. Click here to get there, thank you!
Events
Test ride (free!) some seriously decked-out boats with the pros. Awesome way to personally check out the best boats, motors and electronic options out there.
Fishing Reports
> Pike fishing was good with reports of big fish in the bays — using a frozen cisco just off or on bottom worked best as the fish are somewhat lethargic. Some anglers caught fish casting lures into the shallows as well.
> Sturgeon fishing was in full force on the Rainy River. Some boats had lots of success and others were quieter. With the current moving pretty quickly this week, at least a 4- to 5-oz no-roll sinker was required to stay on bottom combined with a sturgeon rig loaded with crawlers, frozen shiners or frozen ciscoes.
> Water temps ranged from 44-48 degrees depending on wind and time of day. Pitching crankbaits on windblown sand and gravel structures in 3-6 ft of water.
> Found warmest water up in Steamboat bay. 1/16-oz jig with a fathead putting a few perch in the livewell. Focus on weed to sand transitions in 5 to 6 feet. Crappies are showing up in the harbors. MN walleye opener is going to be here quick.
> Many 26-28″ walleyes and a few tipping that 30-inch mark. Berkley Flicker Minnows and anything purple has been really good for an
Off Shore Tackle planer board
, trolling in 15-20 ft of water.
>
Rapala Rippin' Raps
have also been deadly rip jigging shoreline breaks — targeting 18-25 ft of water casting towards shore and ripping the bait back towards the boat.
---
Great places to catch 'em!
---

Tip of the Day
> "There are times when clear-water walleyes are either glued to the bottom or sky high in the water column and don't show up on your graph, no matter what brand electronics you're using."
> "In one spot I noticed a pile of perch just off bottom with my Helix 12 CHIRP unit. But I could tell by how they were disrupted that walleyes had to be nearby. So I ground crankbaits on and just-off bottom and we started catching 28 – 30-inch donkeys.
> "We put some in the box for photos and they started puking up perch – just chunks and carcasses everywhere.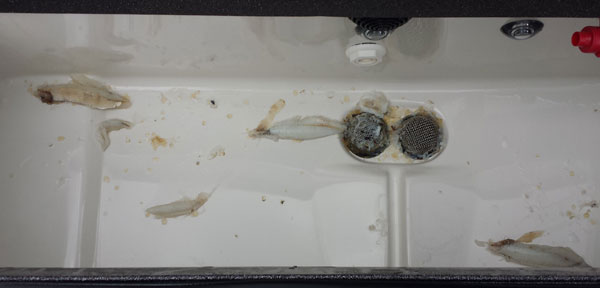 > Typically, this time of year trolling spinners at almost rigging speeds would trigger these inactive 'eyes, but the perch were making that almost impossible. The switch to cranks on long leads with Sunline Super Natural mono (.013) covered most of the depths that we needed with Reef Runner 800 cranks, but Sunline SX1 braid has a super small diameter and allows me to get in the 30' plus range without adding weights."

Stuff you NEED to know about!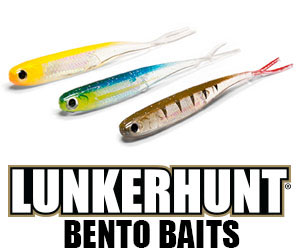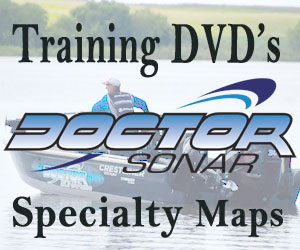 Target Walleye/Ice
brings you the BEST walleye and ice fishing news, pics, tips and events year-round, and is brought to you by Al & Ron Lindner, Jim Kalkofen and other walleye nuts like you!

TargetWalleye.com | Rapala.com | IceForce.com