If you're receiving this Target Walleye/Ice email — covering the best of walleye fishing during open water and the best of ice fishing during hard water — for the first time, a friend probably signed you up! Target Walleye/Ice is brought to you by Al and Ron Lindner, Jim Kalkofen and other walleye and ice fishing nuts like you.

Today's Top 5


Take a look at 29″ of serious business — caught during the spring gillnet survey at Fool Hollow Lake, AZ, and released to do her…business: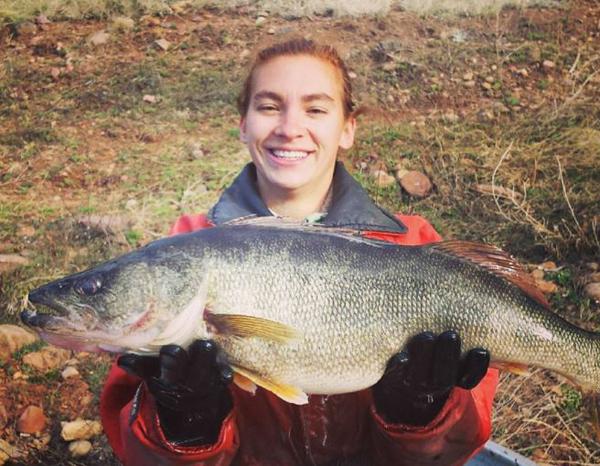 Breaking down the Dubuque rig.
Maybe you've heard about it lately, so what exactly is it? It's a rig designed to be slowly pulled upstream — especially when the water's running high, fast and dirty — and it's all centered around one of those 3-way swivels you never thought you'd use. Here's how The Technological Angler breaks it down: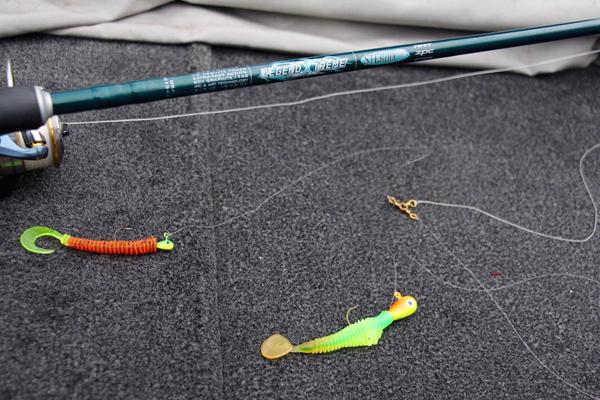 > Attach your mainline to one eye of the swivel. To the second and third eyes, attach mono leaders with two different lengths: a "short" leader about 12″ long, and a "long" leader that's 24-30″ long. We will use these mono leaders to connect two baits to the rig.
> Tie a heavy jig (1/2- to 3/4-oz) to the long leader, and dress that jig with a bulky soft-plastic like a 4″ ringworm or a Moxi from B-Fish-N tackle. Tie a light jig (1/16-oz) to the short leader, and dress that jig with a low-pro soft-plastic like a shortened ringworm or a small Fluke-style bait.
> Start moving upstream at a speed of 0.5-0.8 mph, allowing the heavier jig to contact the bottom during a series of lifts and drops — with enough line out to allow the heavy jig to remain in contact with the bottom on the drop. Most bites occur on the bottom jig in high-flow areas while the top bait is typically best under low-flow conditions or cleaner water.
> Common mods include using a much longer leader for the "upper" bait — connecting that leader to a long-shank live bait hook/minnow. Another variation is to attach a small floating Rapala to this elongated leader — allowing the heavy jig at the bottom of the rig to pull this crankbait down to depth.
Make sure it's legal where you're fishing. Here in the 'Land of 10,000 Laws' you can only fish it on select border waters.

Don't worry, Kristof D. found it cozying up with some fish: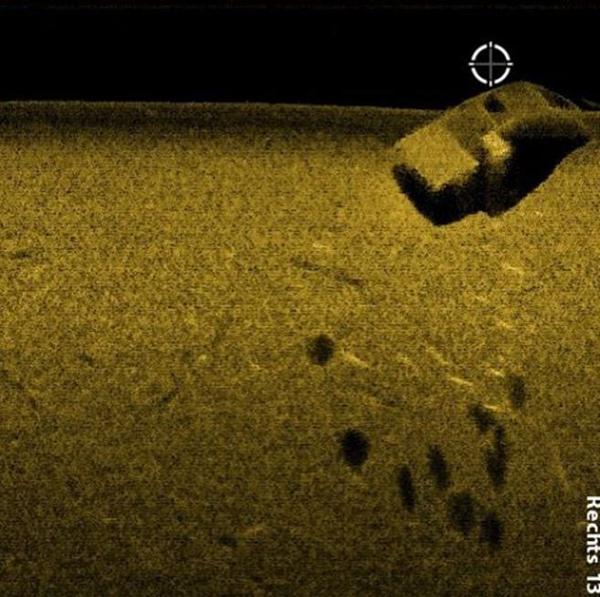 Bet these guys wish they had a Humminbird HELIX 10 too: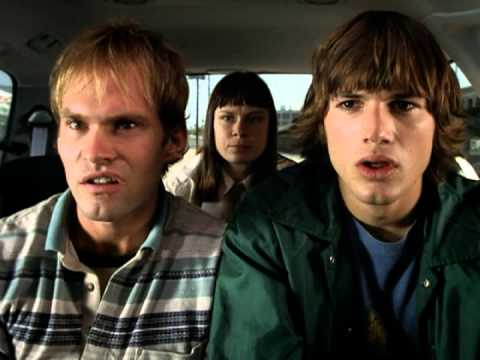 Giant ice-crack causes panic…
..and for good reason: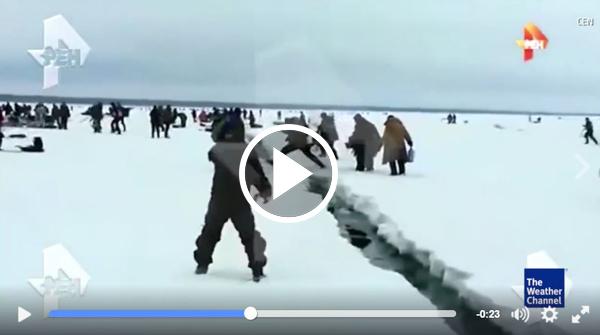 Everyone was okay, but man it's hard enough just to move around in those marshmallow suits — couple of those guys must be headed to Rio 2016: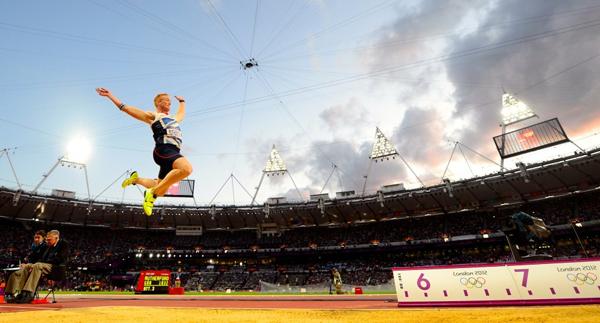 When you've tried everything but the…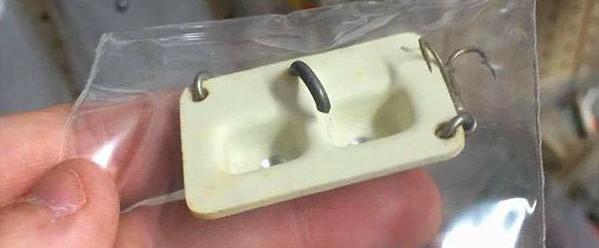 A little firetiger and it should work great….

---
News
1. MN: Mille Lacs walleye economy struggling.
Property values have dropped $26 million and resort occupancy rates have dropped 60%. Lawmakers are discussing a $30 million financial aid proposal.
Everyone is continuing to point fingers at the DNR: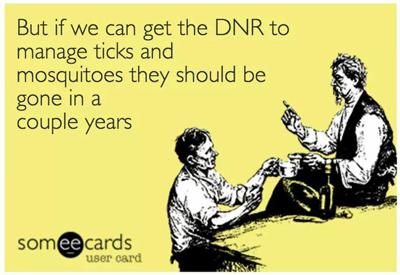 #ouch
2. WI: Real-time HD fish cam on the Wolf River.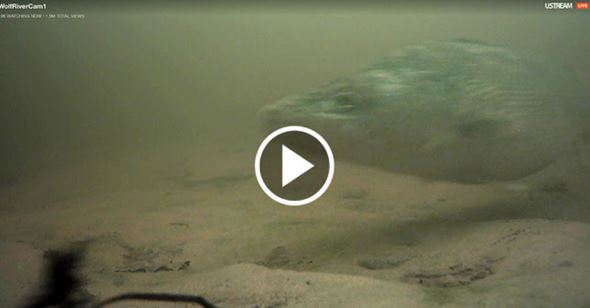 Tell your boss to call Aqua-Vu about your recent drop in productivity….
3. 2016 AIM Weekend Walleye Series sponsors.
Yamaha and Warrior Boats are the presenting sponsors — whole bunch more supporters.
4. MI: Restoring the Saginaw Bay walleye pop.
5. KS: Biologists consider significant changes to 'eye limits.
Some lakes would concentrate on quality, others quantity.
6. WV: Sauger population on the rise.
7. Rapalas claim 11 IGFA world-record fish in 2015.
#Stout
8. LEER Truck Caps offers "Cover Cash" to tourney anglers.
> LEER "Cover Cash" program provides great cash bonuses to walleye anglers who purchase a LEER truck cap or tonneau cover, and finish high in the standings of a "Cover Cash"-qualified tournament.
Pretty cool chance to snag some extra dough. #ChaChing Learn more here.
9. Devils Lake tourney adds Ranger.
> The Devils Lake Chamber of Commerce is proud to announce the addition of Ranger Boats to the tournament line up with their Ranger Cup program….

---
…aka "soggy bottom boys" — today's TargetWalleye.com tip of the week. Excerpts below, full tip here.
> Sauger devotees will tell you that these brassy, streamlined machines attack baits with an amped-up, out-of-control attitude that can put 'eyes to shame. While walleyes are inclined to torture us with subtle morse code, saugers bum-rush the party, punching baits in the face.
> "Just look for them deeper but close to where you find walleyes. During the spring you'll find walleyes hugging the shorelines in shallow water – look for saugers in deeper pools adjacent to these areas."
> This is a great for anglers because saugers will feed actively into the day, not just at the optimum twilight walleye hours.
> "The only problem with the classic 3-way rig is that the first stickbait loses action when another stickbait and leader is attached to the back. That's why I like to incorporate a second 3-way swivel and run two separate stickbait leaders. It preserves the action of both baits and invariably leads to more boated fish."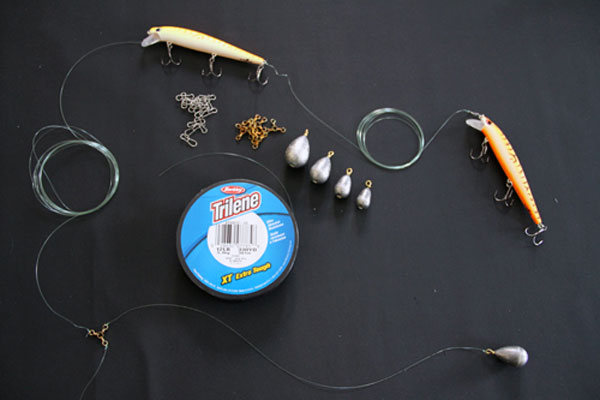 There's a lot about these fish that we don't understand, but I've come to the conclusion a long time ago that walleyes are just like people — and people do things we don't understand.
– Walleye pro Ross Robertson somewhat puzzled — but not shocked– at the distances spawning walleyes travel on Erie. About 800 walleyes were implanted with transmitters and took a 300 mile post-spawn stroll after leaving the Maumee River.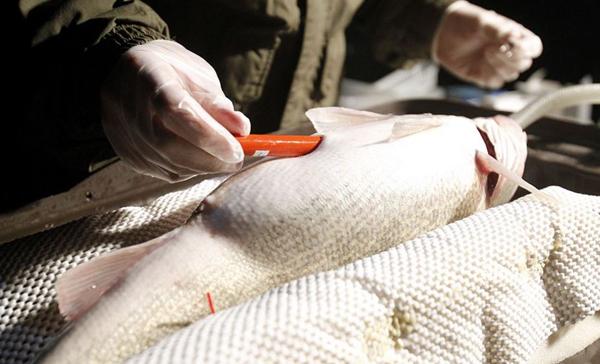 Today's 'Eye Candy
Wally mammoth! Caught by Rapala's Danny Quinn — word is she went 32″ and was caught on a Jigging Shad Rap (pink tiger UV):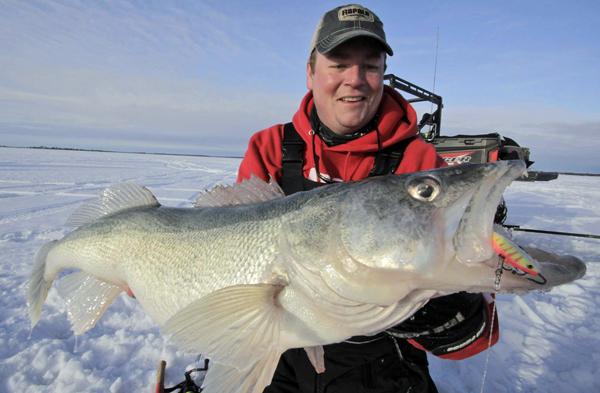 ---
Look at this 200-lb snapper caught and released…using Sufix 832 braid. Okay not on braid, but wow! We've accidentally snagged snappers while fishing but this one is huge! #Snip #LaterGator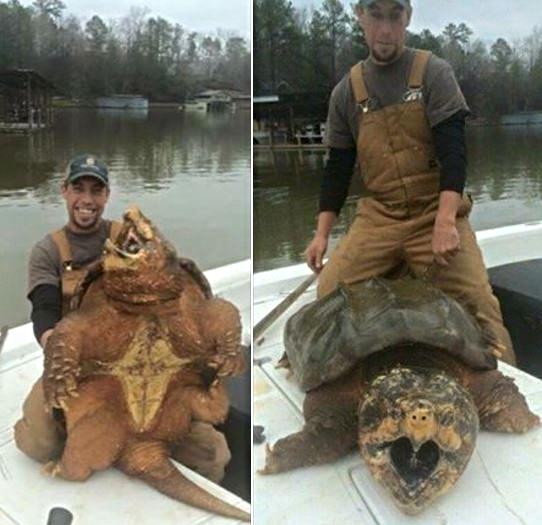 Final tip of the day: Don't go swimmin' in Lake Mitchell, AL.
More great stuff!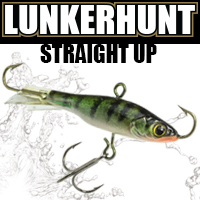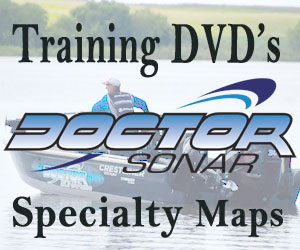 ---
About Target Walleye
Target Walleye
brings you the BEST walleye and ice fishing news, pics, tips and events year-round, and is brought to you by Al & Ron Lindner, Jim Kalkofen and other walleye nuts like you!

TargetWalleye.com | Rapala.com | IceForce.com