Today's Top 4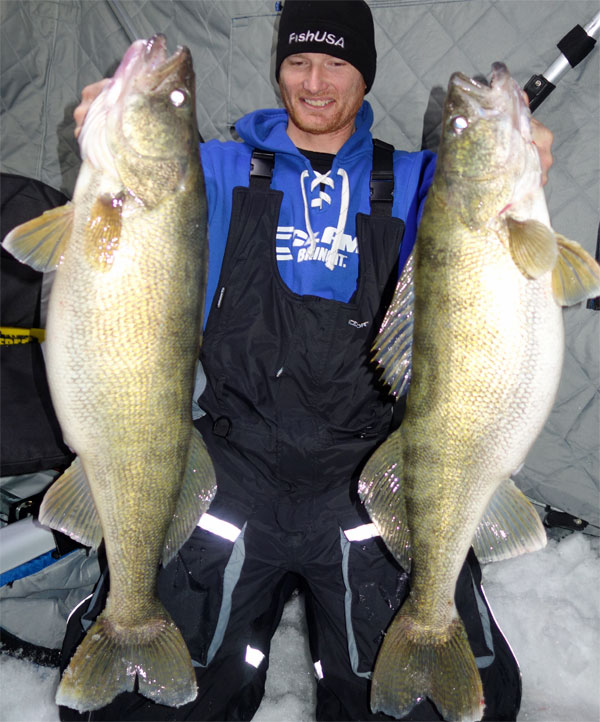 If those were bookends, there wouldn't be any room for books on that shelf!
Capt. Ross Robertson with a couple 31s (19″ and 20″ girth) from Erie, both released. Lure details: silver streak — rattle streak with a minnow head.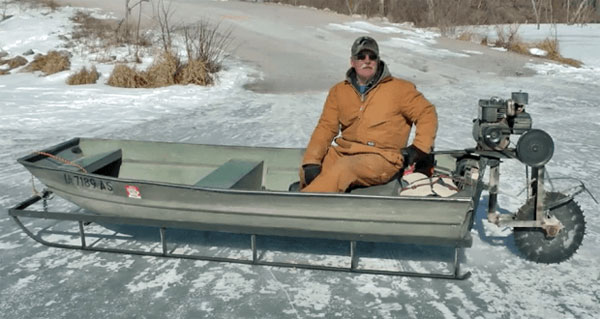 Works! Gotta love American ingenuity. Click here to see the video.
> Walleye anglers on Lake Mille Lacs this spring will face the most restrictive regulations and lowest allowable harvest in history….
> …despite the restrictions, there's a chance anglers won't be allowed to keep any walleyes later in the summer. "The odds are pretty good that sometime during open water season, it will go to catch-and-release."
> To avoid or postpone that scenario, other restrictions aimed at reducing the walleye harvest might be tried, including extending a night fishing ban, restricting the use of leeches and nightcrawlers, or reducing the current two-fish bag limit to one fish.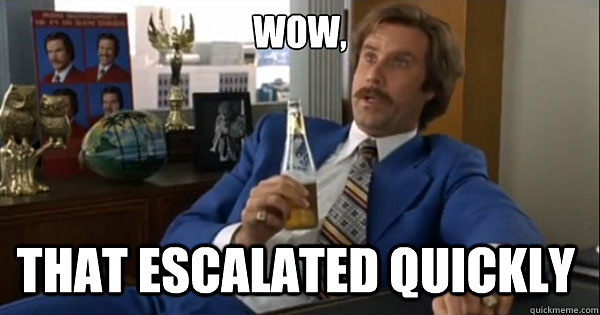 ---

News
1. MN: 2015 HOF class announced.
Congrats folks!
> Duane Peterson and Northland Fishing Tackle
> Vexilar
> Tom Neustrom
> LeRoy Ras
2. Walleyes still king on Erie.
Open water:
> 50% of surveyed anglers target walleye
> 21% yellow perch
> 17% bass
Top rod brand: Shakespeare (Ugly Stik, Sturdy Stik, etc.)
Top reel brand: Shimano
Top combo brand: Shakespeare
Top fishing line brand: PowerPro
Top hard bait brand: Rapala
Top sinker brand: Eagle Claw
Top swivel brand: Eagle Claw
Top leader brand: Seaguar
Top ice reel brand: Abu Garcia
Top ice rod brand: HT
Top ice combo brand: Frabill
Top ice tip ups: Frabill
Top landing net brand: Frabill
Top bait bucket/aerator brand: Frabill
Top fishing knife brand: Rapala
Top fish scale brand: Berkley
Top trolling motor brand: Minn Kota
4. Walleye spawning bed created…
…in Kents Creek in Cape Vincent, off Lake Ontario.
> The spawning bed is shaped to speed up water flow, which aerates eggs that settle between the rocks.
Your opportunity to ask questions on fishing regs. This Friday, noon-3:00pm in Columbus, Athens, Findlay, Akron and Xenia.
6. Bipartisan anti-ethanol legislation.
'Bout time.
7. AR's 3rd largest brown trout ever.
As if we needed any open water motivation — 38.7 lbs and 37.5 inches: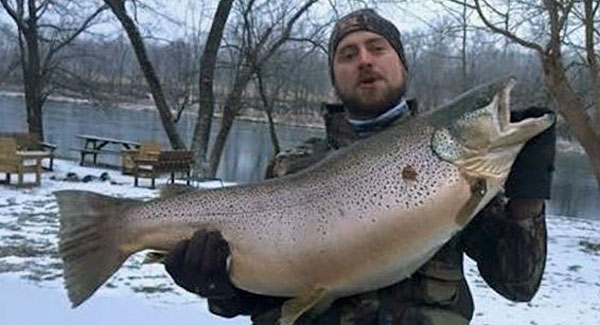 ---

---

---
Tip of the Day
Team Northland's Garett Svir from Slab Seeker Fishing:
> He recommends spending time searching shallow flats with an underwater camera and looking for green weeds.
> These fish were all caught on an isolated patch of green cabbage in 9 feet.
> To keep fish interested, Svir recommends a steady aggressive pounding action using #12 Gill Getters tipped with either wax worms or a few euro larva.

Quote of the Day
A lot of guys throw lures out there and they're down 20 feet — they're not getting near to the fish.
– Burt Campbell, a Lake Erie charter captain running out of Presque Isle Bay, talking about open-water walleye fishing.
---
---
Gotta check this stuff out!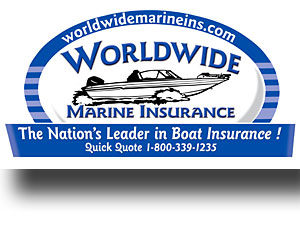 ---
About Us
Target Walleye
is brought to you by Al & Ron Lindner, Jim Kalkofen and other walleye nuts like you!
---
TargetWalleye.com | IceForce.com | Rapala.com