If you're receiving this Target Walleye/Ice email — covering the best of walleye fishing during open water and the best of ice fishing during hard water — for the first time, a friend probably signed you up! Target Walleye/Ice is brought to you by Al and Ron Lindner, Jim Kalkofen and other walleye and ice fishing nuts like you.

Today's Top 4

These are too big for pans!
NE county fair 'gill — bigger than the winning pie! Caught on an unnamed Northland bait: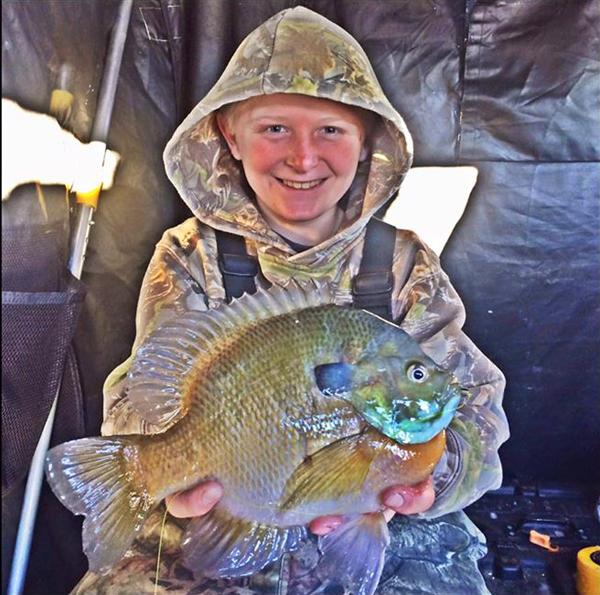 Jason Swingen with a NoDak Jumbotron — a 14″ perch pushing 2lbs! Caught on the first drop on a VMC Tingler Spoon tipped with a minnow head:
Chris B. got one for the wall, a 17″ crappie just shy of 3 lbs — west metro, MN. Look at the mouth on that thing!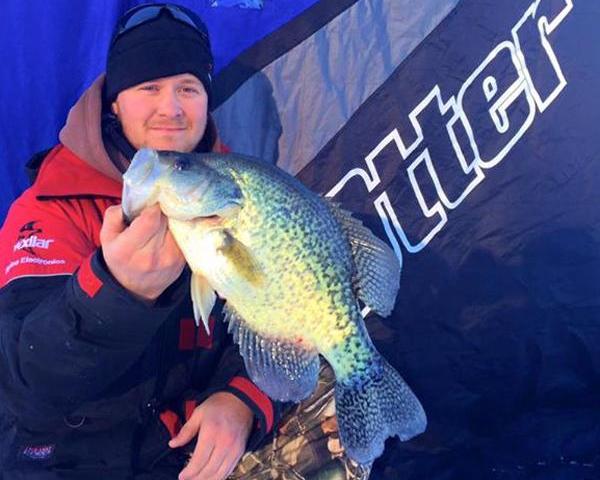 Don't see this every day — sent in by TWI reader and guide Tim Moore:
> NH's Lake Winnipesaukee is 45,440 acres with a maximum depth of 200 feet. White perch are typically caught in 30-50′ deep basins, but can also be caught in similar depths along steep drops when they are actively feeding. Some of the largest white perch in North America are caught in Winnipesaukee. The average sizes is 2 lbs, but 3-lb fish and 100-fish days are common.
> The main forage is rainbow smelt. The high lipid content of smelt allows the white perch to grow unusually large. Perch travel in large schools that only get larger in number as the ice fishing season progresses. The size of the fish increases throughout the winter as they feed to prepare for the spring spawn.
> The Blade Spoon or Epoxy Drop from Clam Outdoors with a small piece of worm or spikes are my favorite lures. Hanging the transducer of my My Vexilar FLX-28 only a few inches down the hole allows me to run-and-gun more effectively when the school is on the move. It only takes a minute or two to ignore the extra surface clutter on the display. Less transducer cable to manage means quicker moves, quicker moves means covering more ice, and covering more ice means catching more fish.
> The meat of white perch tastes much like that of striped bass with a slightly sweet flavor. They do have a red bloodline strip on the skin side which can easily be cut out, or left in giving the fish what many describe as a seafood flavor.
Anyone else go after a non-typical ice species? Let us know!

Sled becomes serious fishing machine.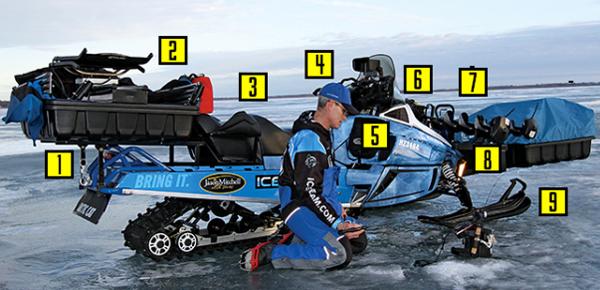 Our favorites:
1. Tow hitch — The ride's bumpy back there, so tow your sturdier stuff and load delicate items on the machine.
2. Rear gear rack — An extra accessory tub serves to hold fish, extra traps, and other gear. An elevated position maximizes speed, as opposed to dragging a tub.
4. Extra rod holders — PVC pipe will suffice, but gripping surfaces (like you'd find on a broom holder) keep small rods from bouncing out while running.
5. Gear pouches — Multi-functional protection for transducers and your underwater camera lens when running. Just pull up, drill holes, and drop the heads in the hole.
6. Dash electronics — Flasher, GPS, and an underwater camera facilitate hole hopping.

Ice Fishing
1. ND: Schaub-Rodriguez win Metigoshe NAIFC.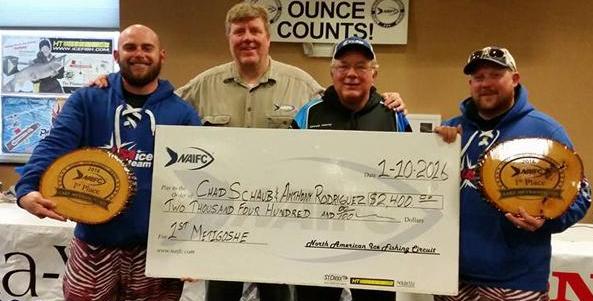 16 bluegills for 14.14 lbs, thanks in part to the lucky Zubaz.
Random pic from the event — yowza!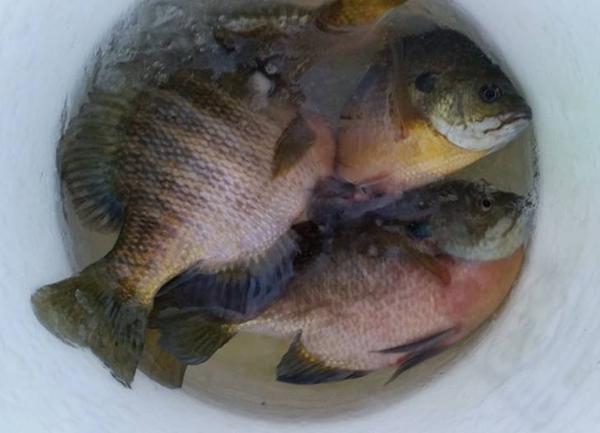 2. Ice Force pro Tony Boshold guiding ice in IL, WI, IN.
3. AB: Drill holes, go to jail?
> The Alberta Conservation Association is warning anglers of the potential legal ramifications of drilling holes on a frozen lake IF someone were to fall through….
> "The likelihood of being charged is very low, but the severity of being charged is very high. If you do get charged, then manslaughter is the likely result."
And here we thought Canadians were smarter than us??
> New for the 2015-16 ice-fishing season are three versatile Polaris POWER digital inverter generators. Built to suit the needs of ice anglers and other outdoor enthusiasts alike, Polaris generators are tested to the same rigorous standards as are Polaris snowmobiles, side-by-sides and ATVs.
5. WI: Fishermen rescued from Poygan.
6. MI: Lake Michigan ice access points in Delta County.
7. IL: Chicago area now has fishable ice.
8. Terry Tuma's evening ice walleye tactics.
Tap pre-sunset 'eyes as they transition deep to shallow.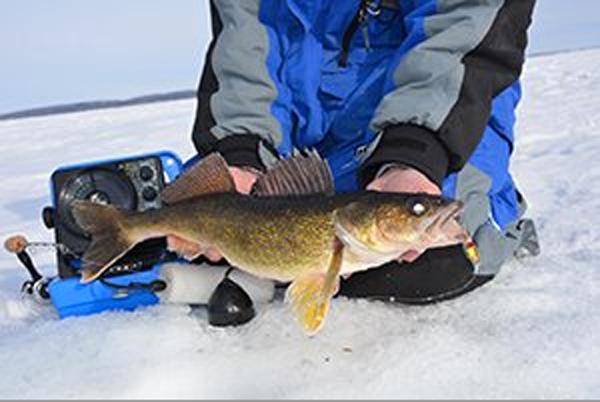 9. How to choose ice jigs: horizontal vs. vertical.
10. Killer Aqua-Vu tip-up cam footage.
Be glad you're not a shiner!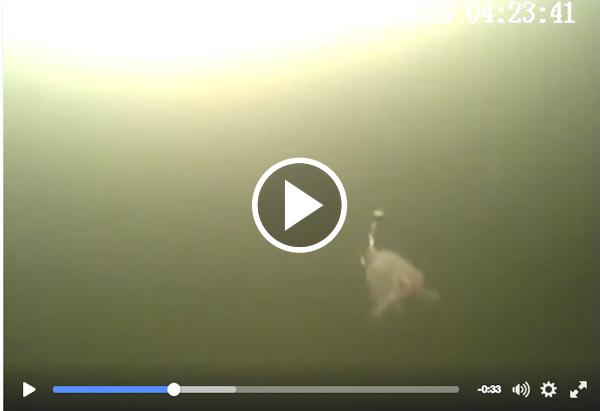 11. Are you fishing this bait?
We are KILLING them on the Ultra Light Rippin' Rap:

12. Improve auger performance for hassle-free fishing.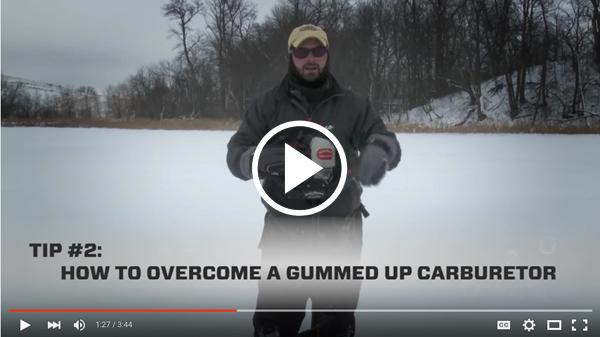 _____
Make sure you note the special code for Target Walleye/Ice subscribers!

News
1. WI: NPAA annual conference highlights.
Many, but here's a couple lines that stood out:
"Those two kids have fed their family off the shoreline all summer."
– Erie-area police man to a walleye angler who gave them his fish — and noticed that the kids were fishing with rods that the NPAA/Future Fisherman Foundation gave away at some point. Awesome.
"The percentage of 6- to 15-year-old kids now fishing dropped from 40% in 1990 to 26% today."
2. MN: Mille Lacs advisory committee to meet.
Discussing many topics including "renegotiating co-management on Mille Lacs."
3. MN: Leech Lake shows healthy walleye pop.
Now turning focus to dwindling perch population.
4. MI: Huge Lake Michigan perch spawn.
Firetiger anyone?
5. NE: Boaters fund new invasives program.
> Effective Jan 1, 2016 NE has implemented a new Aquatic Invasive Species Program and all motorized boats launched in the state will pay a fee to fund this program. NE resident boaters will pay a $5.00 fee when registering their boat and this will be good for the three year registration period. Non-resident boaters will be required to obtain a $15.00 Aquatic Species Stamp (AIS) annually before launching.
6. Great Lakes: Sexy attractant to fight lampreys.
Events
If plans change, announcement will come this Friday Jan 15.
If you do, any issues reading this on a phone? Let us know, and what kind of phone you have.

Sign up another ice-head!
If you're forwarding Target Walleye/Ice to a friend who loves to ice- and/or walleye-fish or want your fishing buddies to get these emails, just
send us
their email addresses and we'll take care of it! (We won't sell the addresses, use them for spam, etc.)

James Holst: The little details matter.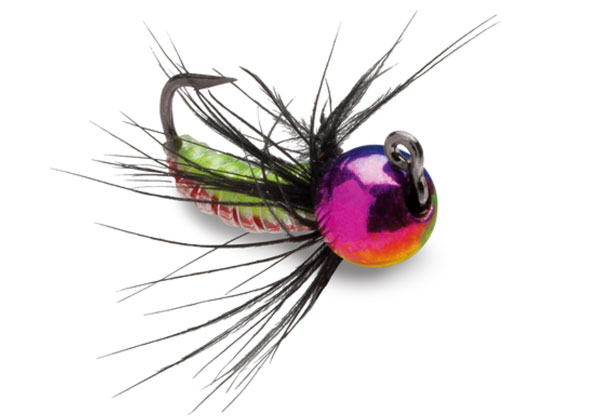 > "Because tungsten sinks much faster than lead, even a tiny tungsten jig will get back down to biting fish noticeably quicker than the standard lead-head jig. There's always one guy in the group that can't get his bait back to the bottom in time when the bite is fast and furious. You don't want to be that guy."
> VMC's exclusive Power Gap hooks feature a wider round gap than other micro-jigs of equal weight, greatly increasing hook-up percentages. "The hooks on most other Tungsten jigs are really, really small and practically impossible to rig plastics on them, or the type of live bait the fish want."
> A 90-degree hook eye ensures optimal horizontal position of the jig, allowing ice anglers to convert more hits into solid hooksets and lose fewer fish at the hole.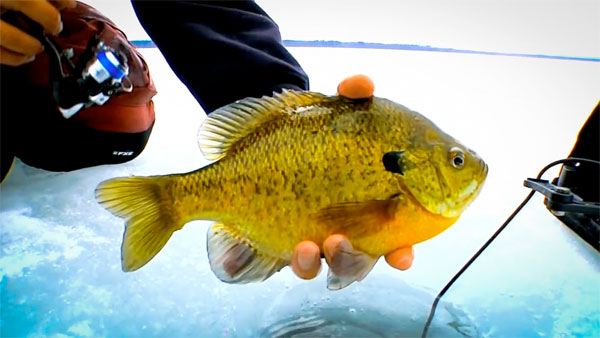 Quote of the Day
It's fishing without yelling.
– What one woman termed a ladies-only fishing event, as related at last weekend's NPAA conference. lol!
Let's go ice!
Check this stuff out!
---
About Target Walleye
Target Walleye
brings you the BEST walleye and ice fishing news, pics, tips and events year-round, and is brought to you by Al & Ron Lindner, Jim Kalkofen and other walleye nuts like you!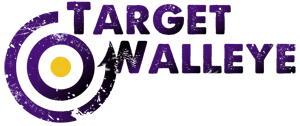 TargetWalleye.com | Rapala.com | IceForce.com