Wow wow wow:
> For the first time in history, Mille Lacs anglers will be restricted to one walleye, due to the lake's record-low walleye population.
> One walleye 19-21″ long or one over 28″ will be allowed on Mille Lacs when fishing opens Saturday, May 9, and an extended night fishing closure will again be in effect beginning the Monday after the opener.
> The night fishing ban will be enforced from 10 p.m. to 6 a.m., beginning May 11, and extend to Tuesday, Dec. 1.
This is HUGE and is having a worldwide effect. Look at the reaction in Australia: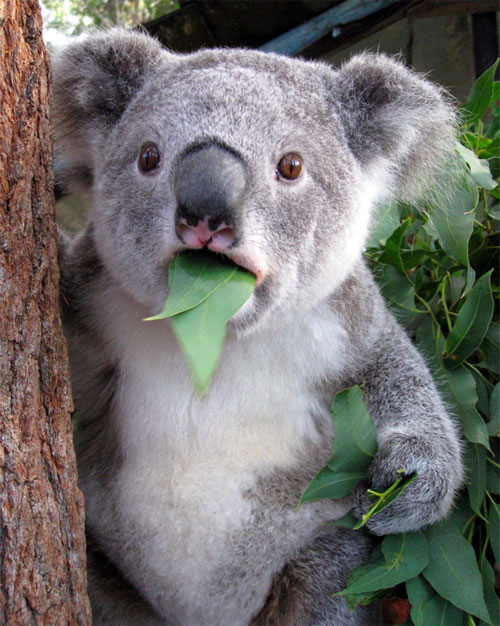 That's a bass term but:
> Not everyone that visits the Maumee catches their limit, and those that do are using mostly a single offering. That's a Carolina rig with a sinker of 3/8- to 1/2-oz or more depending on speed of water current, about 36-40″ of leader, and a brightly colored floating jig with twister tail in chartreuse, orange or pink.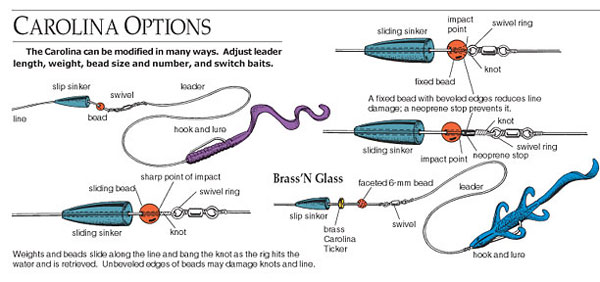 What a serious river walleye angler looks like.



News
1. KS: 'Eyes stocked in August City Lake.
2. Win free tackle from Northland!
3. MN: Vermilion walleye pop down.
4. MN: New Red Lake regs for 2015.
Because of the high pressure and great bite Red Lake had this winter:
> Daily limit of two walleye.
> Anglers must immediately release all walleye 17-26″.
> Only one walleye over 26″ may be kept.
Yes there are walleye in TN, even in this famed bass lake: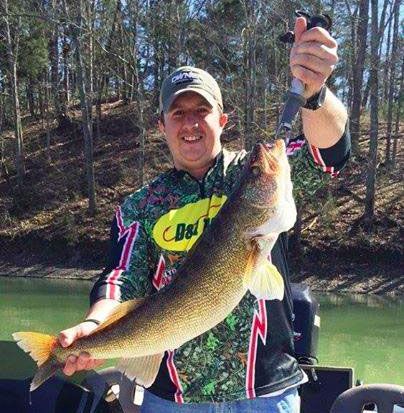 Got 'em in NM too:

For muskies.
7. Control your trolling motor with your phone.
New ProNav Marine standalone unit.
Jason Mitchell targets early season walleyes with the Salmo Rattling Hornet 4.5: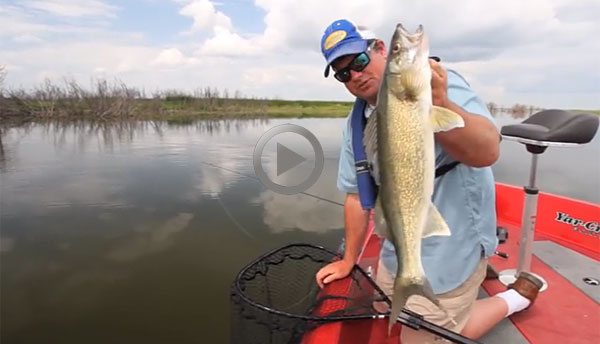 Events
April 14-15 in St. Cloud.
April 23 in Fargo.

'Eye Candy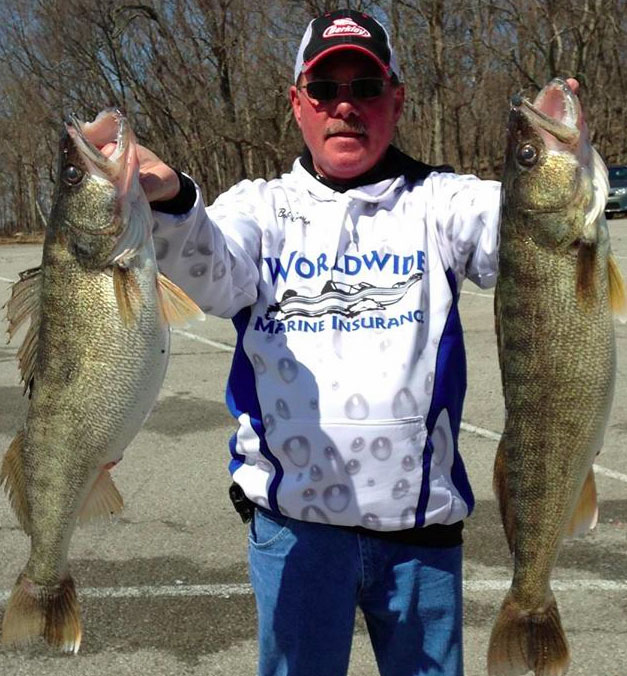 If you don't have your boat insured — properly — make sure you give Bob a call at 800-339-1235.
Here's the website
.
Tip of the Day
If you jig, you need to learn this. This is a good video to learn how to tie the knot, which is supposedly better (stronger) than the regular double uni. Interesting is it's the braid that gets doubled for a stronger knot: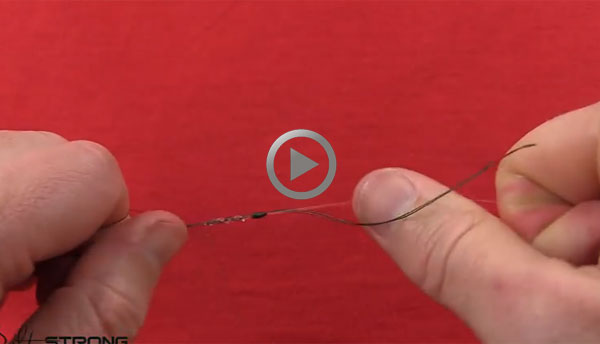 I waited around and a guy showed up, and it was Ron Lindner.
– New MN Fishing Hall of Fame member LeRoy Ras talking about who originally showed him how to fish. Tons of stories like that about Ron…and they're all true!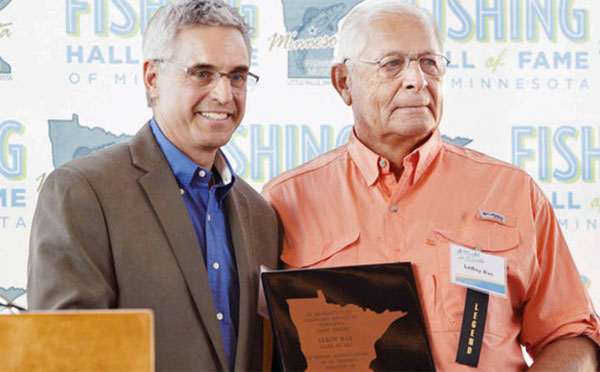 Getting it done river-style: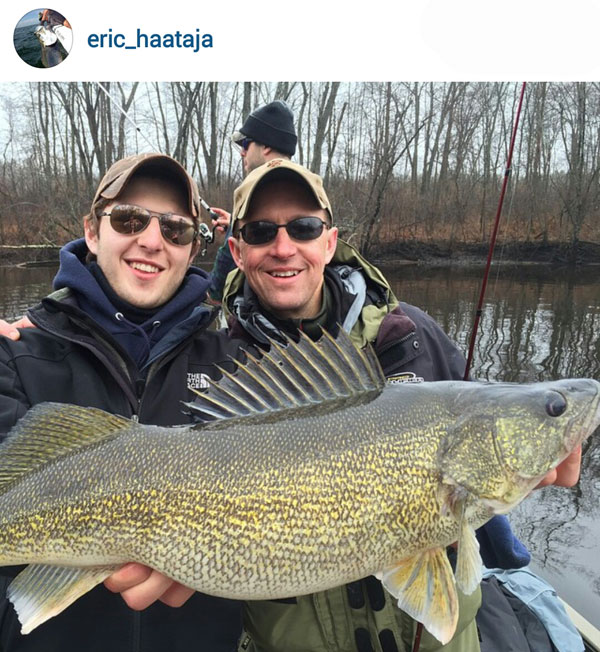 ---
Gotta check this stuff out!

---
About Target Walleye
Target Walleye
is brought to you by Al & Ron Lindner, Jim Kalkofen and other walleye nuts like you!
---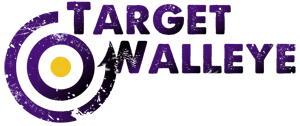 TargetWalleye.com | Rapala.com | IceForce.com