If you're receiving this Target Walleye/Ice email — covering the best of walleye fishing during open water and the best of ice fishing during hard water — for the first time, a friend probably signed you up! Target Walleye/Ice is brought to you by Al and Ron Lindner, Jim Kalkofen and other walleye and ice fishing nuts like you.

Today's Top 5

Hall of Fame angler Dale Stroschein is no stranger to blimp-sized walleyes, and in fact holds a world record for catching a walleye through the ice. Definitely a good person to ask about ice rod election for Green Bay:

> Through the ice, I target two main species: walleyes and whitefish. For walleye, I like a shorter rod with a nice backbone. Shorter because a lot of the time we're fishing in Frabill Sentinels and there isn't the overhead room you would have in a permanent shelter for a good hook set. The second reason I like a shorter rod is so I can see over the hole and I don't want to be too far back from the hole when I get ready to ice the fish.
> As far as whitefish, a sensitive tip is a must-have — the whitefish bite is so subtle — you need to be able to feel that bite. Spring bobbers or an orange-tipped rod will just be that much more helpful to detect the bite.

'Tis the season — Lake of the Woods' Joe Henry walks us through dicing up a slab of poor man's lobster. If you've never had it, you've gotta try it! #backstraps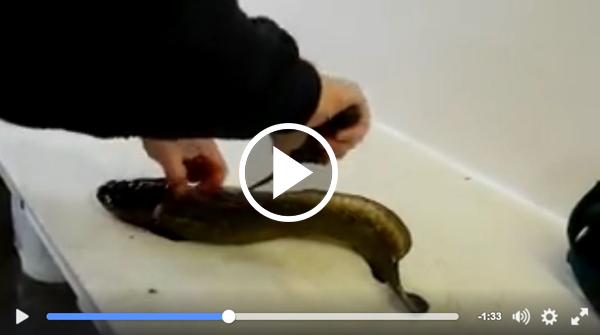 Definitely will try the boiling in 7Up!
---

---

Ice Fishing
1. MI: Sturgeon season lasts just 1 hour.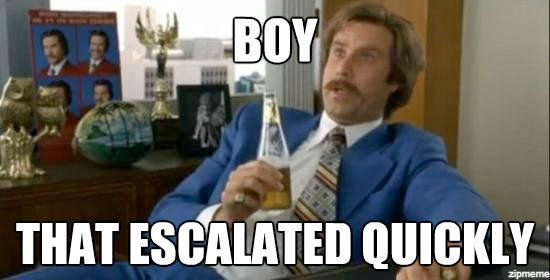 2. MN: $30k in prizes to be had.
Warroad ice Fishing Derby is tomorrow!
3. MI: Ice shanty removal reminder.
4. MN: Art Shanties Project on White Bear Lake.
5. WI: Ice shack buried by plow.
Lake Poygan in Winnebago County.
MN guide Bryan "Beef" Sathre:
> Beef carries a Rapala Mini Charge N' Glow. "The stronger the light, the longer your baits will glow. And the longer your baits glow, the longer they are in the water and not on top of the ice. Forget camera flashes, lanterns, cell phones and head lamps, a Charge N' Glow keeps jigs glowing longer."
>
Ultra Glow Tear Drop Jigs
will hold a charge for about 15 minutes. Beef tips them with minnow heads on dead-stick lines, fatheads for perch and shiners for walleyes. "Every now and then I'll give it a jig to keep the minnow going. And "You gotta keep it glowing, so don't hesitate to pull it up, charge it, then drop it back down."
7. The art of jigging Jigging Raps (video).
Crow Lake, ON, Crazy clear: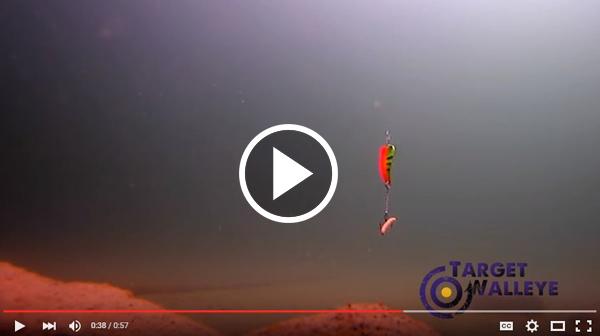 9. Rigging snowmobiles for ice fishing.
10. Huge sale on IceArmor at Reed's!
_____
Make sure you note the special code for Target Walleye/Ice subscribers!


---
Fishing/Ice Reports
1. MN: Lake of the Woods.
> Smaller presentations are working better. Decent late afternoon bite starting around 4 pm. Overall, mainly saugers with eater and slot walleyes mixed in.
> Ice averaging 15-22 inches on the basin. Many resorts have moved over 10 miles out past Pine Island. Fishing in 27-35′. A few houses in the shallower areas (10-20′) producing some nicer fish mornings/evenings. Most ice roads are letting out half-ton pickups with 20′ houses or 3/4 ton pick-ups with por and small houses. Contact your specific resort for more information.
> Rainy River is iced over and being fished mainly by locals. A late afternoon/evening bite in about 16′ is producing a few fish. Mainly walleye with a few pike and eelpout. For safety, work through resorts.
> NW Angle: Fishing up and down this week on the MN side. Ice averaging 22″ where resorts fish. A mixed bag of fish. Fishing best around 30-33′ in the mud. Reefs around 26′ are producing. Pike, jumbo perch and eelpout. Good crappies are being caught around the 33′ mark with guides on the ON side. Ice fishing through March.
Btw gator hunting season is approaching — here's a stocky one from Captain Tim "Wingnut" Hill to get you pumped up: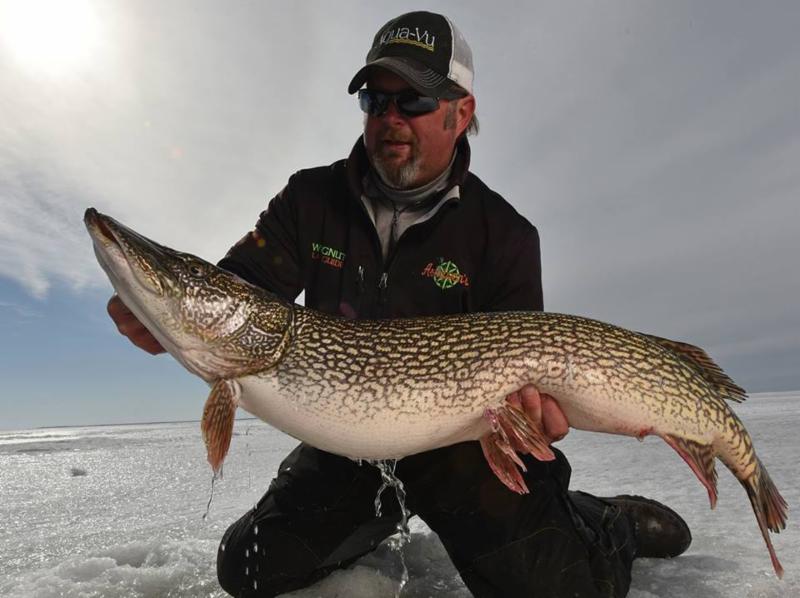 > Walleyes and perch both being caught at a moderate rate. Ice in most areas around 20 in.
Buckshots
,
Jigging Raps
and smaller tungsten jigs. Throughout the day many people switch between presentations trying to get these fish to bite…fish with what you are most comfor doing.
---
Sign up another ice-head!
If you're forwarding Target Walleye/Ice to a friend who loves to ice- and/or walleye-fish or want your fishing buddies to get these emails, just
send us
their email addresses and we'll take care of it! (We won't sell the addresses, use them for spam, etc.)

---
---
Add more rings for mid-winter walleye.
> Mid-winter is a great time to be fishing spoons. Walleyes love 'em. But sometimes even a treble hook can bounce off the jawbone of a walleye. What's needed is a little more push to the inside of the mouth. A good way to do that is by adding a second, third or fourth split ring between the hook and spoon, which can swing the hook into flesh on the inside of the jaw bone.
> Although I usually add extra split rings with my thumbnail…a better way is carry split ring pliers or make up a bunch of baits ahead of time.
> I've customized some baits with chains of split rings, although two is typically about right. I'll use more for jumbo perch fishing, or when I need something heavier and more rugged than a dropper chain.
> You can experiment with color, mixing gold and red split rings, maybe add a little spinner if you really want to get nasty.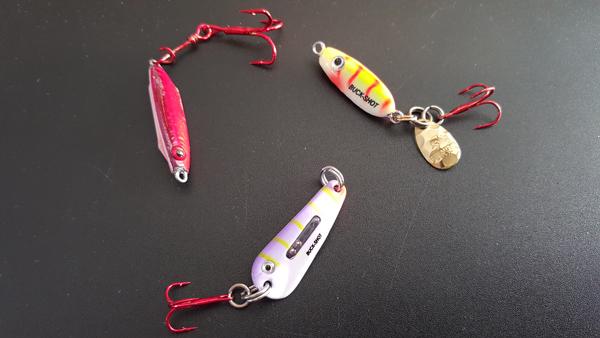 > And if you're targeting perch, take off the treble and use a single barbed hook with a wide enough eyelet that doesn't impede the action of the split rings.
> Then there's the retail-ready Northland Buck-Shot Flutter Spoon, which comes with two split rings, upping your hookset percentages. The extra split ring also introduces a little extra noise, which is never a bad thing.
> You don't need any color other than UV electric perch. It's the bait I give those guys who can't catch a thing. When you sit and jig it, the Buckshot Flutter Spoon karate-kicks like crazy and that color is magic. Has made my whole guiding year.
---

---
---
---
What you need for ice fishing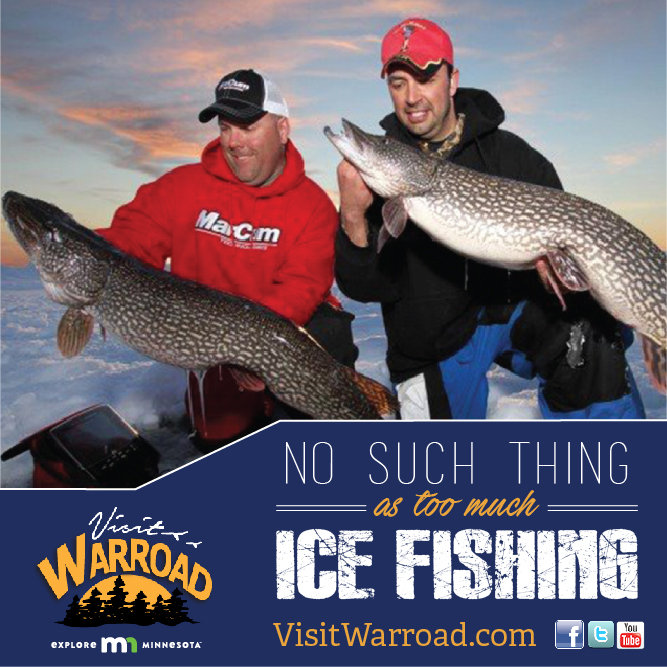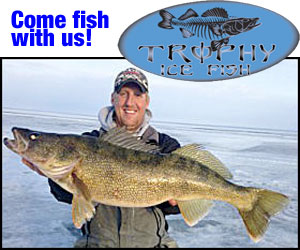 More great stuff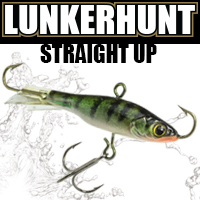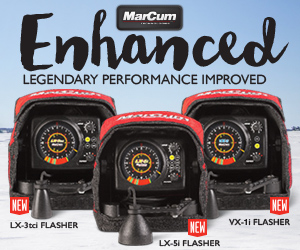 ---
About Target Walleye
Target Walleye
brings you the BEST walleye and ice fishing news, pics, tips and events year-round, and is brought to you by Al & Ron Lindner, Jim Kalkofen and other walleye nuts like you!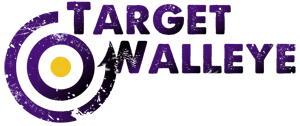 TargetWalleye.com | Rapala.com | IceForce.com