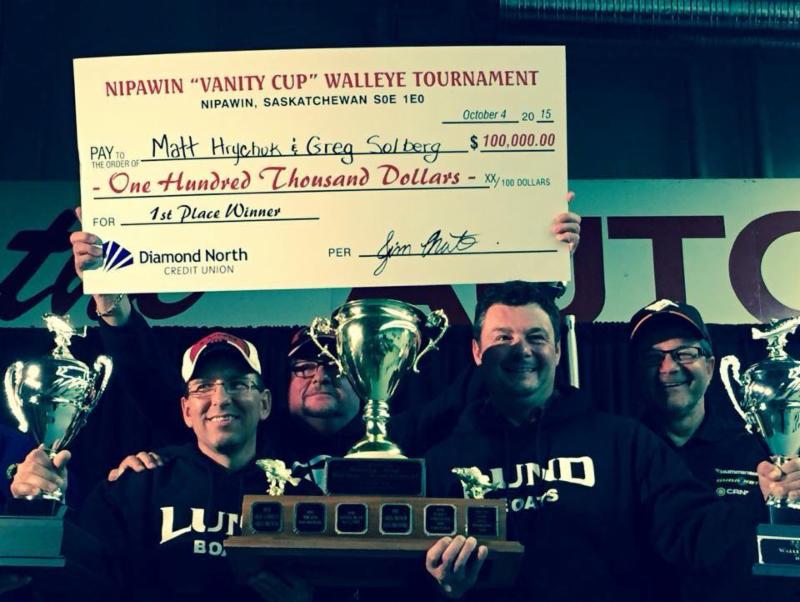 Vanity Cup on Tobin Lake, SK. Matt Hrychuk and Greg Solberg weighed 10 fish for 42.71 lbs and won $100K! Wow!
Tim Geni and Dan Gougeon were 2nd with 39.75 lbs.
> 160 teams competed for cash and merchandise in excess of $300,000. When asked to speak to the crowd, Matt said "I believe in miracles and I have had a few this year!"
> Geni: "When Matt refers to 'miracles' he's referring to a lot of things. Three weeks before the Vanity Cup, Matt's daughter Megan had an accident — all the prayers, all the well wishes, all the love that family had…there's no doubt in my mind that this win was a miracle. The secret? The Good Lord. Without him, none of this is possible. Megan is now doing great."
More deets from Geni:
> "It was the lightest walleye bite I've ever experienced in my life…required complete and total finesse. You get a tap that feels like the wings of a mosquito hitting your line. You had to let the fish run 30-60 seconds and even then they were barely hooked." [Cold fronts rolled in on day 2.]
> Both 1st and 2nd place teams are PK Lures pro staff, and roomed together in the same house. Hrychuk is Geni's partner at the Premiere's Cup every year. Basically the two teams have developed a system that consistently takes big walleyes on the river.
> Geni: "What we're doing produces large fish when other anglers have trouble getting them to bite. It's a combination of boat control, line choice, hook choice — because we're Lindy rigging — and scent."
> "One of the keys is making sure your leeches are kept fresh through the course of the year and looked after properly. Matt and I have figured out how to keep them healthy and active, despite being well outside the leech season."
> "Out of 40 lbs of leeches we lost only a handful because of how we look after the bait."
Hrychuk traps the leeches locally in Saskatchewan as bait can't be imported into the province.
This is why anglers fish Tobin — here's Geni and a pre-fish pig: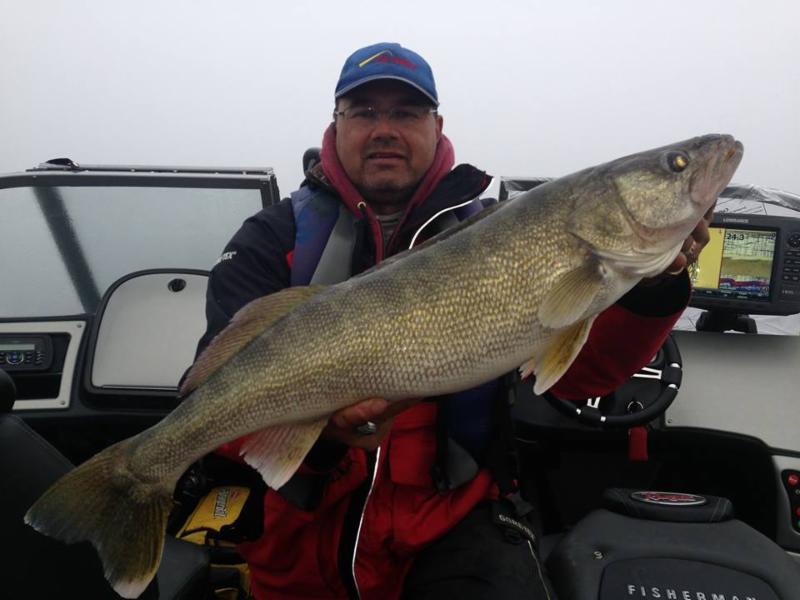 Yep Rapala helps us send this out every day, but these Instagram shots tell the tale!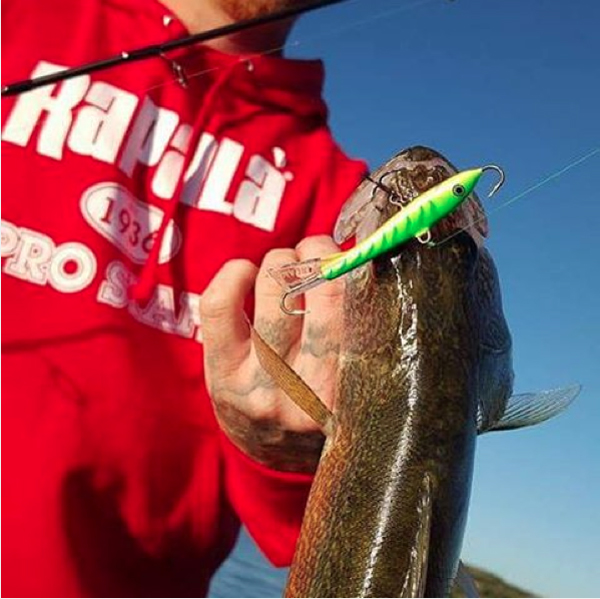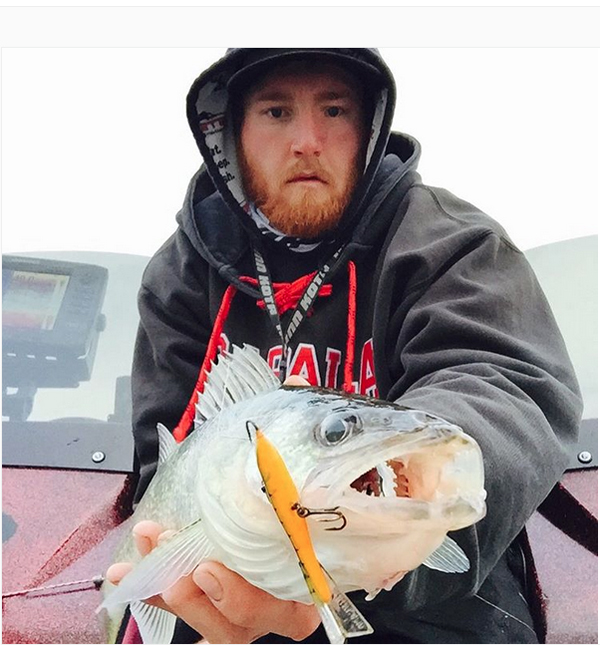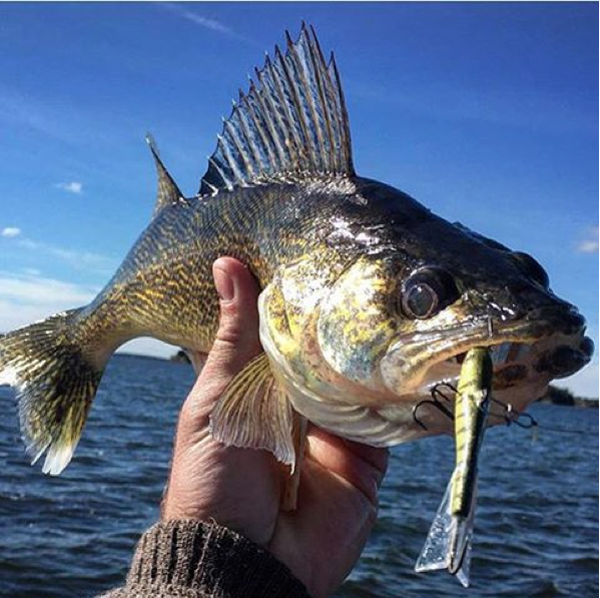 News
1. MN: Schliemann and Nygaard win at Gull.
And take home $10k. Fishing to End Hunger event.
The duo weighed in a seriously impressive 24.92-lb bag that included a "gaw-jis" 8.24-lber.
First time they had ever seen the water was the day before the tourney! They targeted steep drops on the windblown side of the lake, dragging redtail chubs in 25-60′.
2. MB: Lake Winnipeg walleye at risk?
> Mortality rates on the big lake have many groups concerned that there might be a dramatic downturn in the numbers of walleye available both commercially and to the sport angler. Now throw in zebra mussels and things become pretty crazy.
3. MN: Hidden reg! Throw-nets allowed…
…with permit. But just for SHAD and only on the 'Croix and 'Sippi…at least for now. Here's how to throw one.
4. WI: Reduced bag limits on Lake Leota.
5. Aqua-Vu adds temp and depth to new Micro Cams.
6. Yamaha cash back on outboards.
8. Big Rock Sports Canada Acquires KTL Canada.
9. MN: Giant sturgeon caught from shore.
> "It's probably the only time in my life I'll catch a fish as big as I am."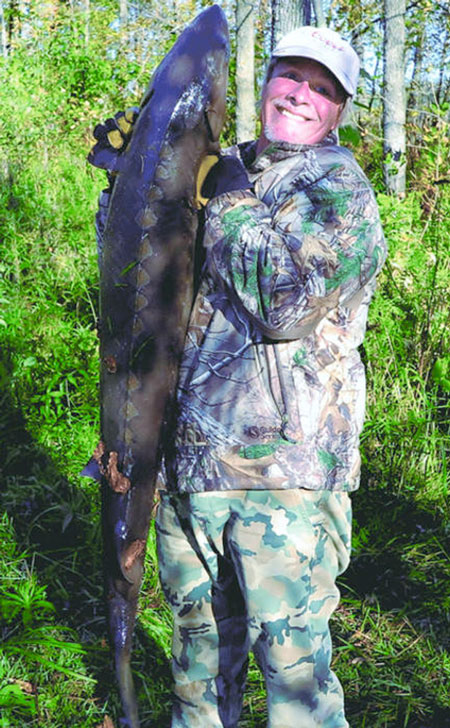 10. MN: DNR trying to stop starry stonewort.
11. MN: Lake of the Woods report.
> Cooling waters bringing walleyes towards the South Shore and Rainy River. Jigging or drifting with spinners the preferred method tipped with a minnow. Gold or orange hot colors. Try areas of Pine Island, Graceton Beach, Zippel Bay, Lemm's Reef and Archie's Reef 20-26 feet. Some still headed to Knight, Bridges and Garden Islands in 25-31 feet. Evening hours showing results in shallower water in gaps, Zippel Rock and Long Point area.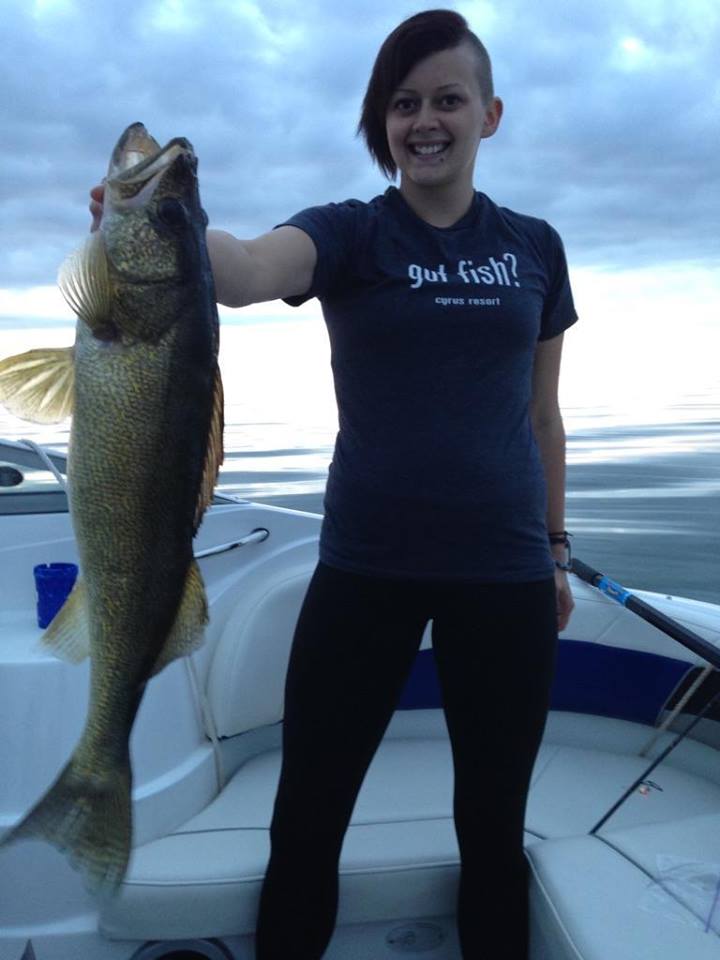 > Rainy River: Mornings and evenings hot! Shiner run bringing walleyes upriver. Try 16-18 feet jigging or drifting during windier days. Pink, orange, and gold hot colors tipped with minnow. Areas of Wheeler's Point, Wabanica Bay and Baudette Airport best. Oct 1 started catch and release season for lake sturgeon. Circle hook with a gob of crawlers and minnows.
> NW Angle: Walleyes in a range of depth 15-26 feet jigging. Areas with current off deep holes best near Little Oak, Soldier's Point and NW Point east of Garden Island. On the Ontario side, Johnson's Passage producing. Muskie run heating up. Trolling best in 12-16 feet off points with current using jerkbaits. Crappie bite near Falcon Island is ON jigging using gold/pink.
_____
Click here to enter and win! And please forward the link!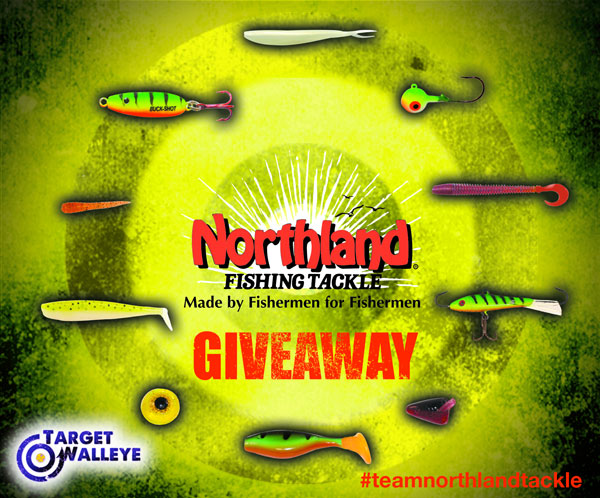 Eye Candy
A blue-tinted Niagara River 'eye. Guess it's not a true "blue pike", which biologists consider extinct from the Great Lakes region.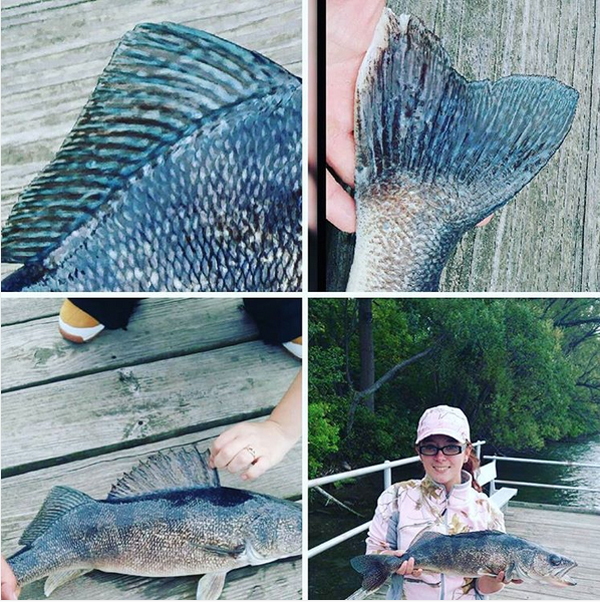 ---

Tip of the Day
Thermoclines and water temp.
Brian Brosdahl:
> Among a host of factors determining a solid, successful fishing pattern, none is more important — or more often overlooked — than water temperature.
> Brian Brosdahl notes that each species maintains a different "optimum temperature range" in which it operates and feeds most successfully.
> Walleyes, Bro says, really thrive at about 67 degrees. Largemouths flourish in the low 70s, and smallmouths love 65.
> "A good sonar unit will give you a surface temperature reading, but that doesn't tell the whole story because water temps at 10, 20 or 30 feet can be drastically different from the surface."
> "Sonar can also show the rough depth levels of the thermocline, but for finding the exact depth of the 'cline, an
Aqua-Vu Micro DT
camera is a great tool. It shows digital depth, water temperature, as well as a live underwater picture of any fish in the vicinity. The Micro is maybe the best piece of equipment for quickly finding a pattern."
> This past week, Bro used a Micro DT to find the thermocline at 28 feet. He quickly went to two different rock humps and focused on 26 to 28 feet of water. "We found a mega school of smallmouth bass here, as well as some giant walleyes. Find the 'cline and right temperature, and you'll find active fish."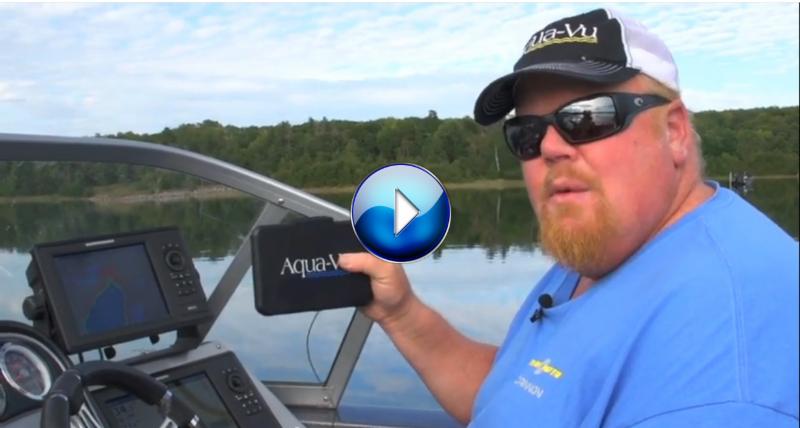 Quote of the Day
It looked like a carp painted in walleye colors.
– "Mr. Tiller" Pete Harsh talking about a 26″ Devil's Lake walleye that weighed 10 lb 2 oz.
Have you checked this stuff out yet?

---
About Target Walleye
Target Walleye
brings you the BEST walleye and ice fishing news, pics, tips and events year-round, and is brought to you by Al & Ron Lindner, Jim Kalkofen and other walleye nuts like you!
---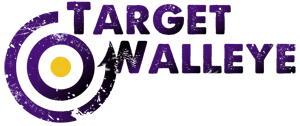 TargetWalleye.com | Rapala.com | IceForce.com