Today's Top 4
Lake Winnipeg icebreaker!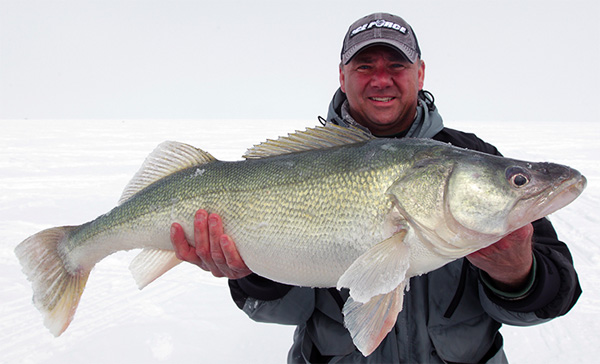 We're running this photo because…well, look at that fish! A Lake Winnipeg icebreaker, at 15 lbs 5 oz. Why call it an icebreaker? This: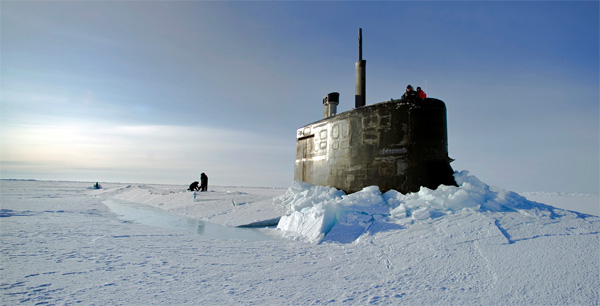 And re: Lake Winnipeg:
> When we're starting from scratch our initial moves are about a mile," he says. "Drill some holes and monitor your electronics as you fish. If we don't catch or mark a fish in 15 minutes we move another mile. Two-hundred-yard moves on a lake like Lake Winnipeg are nothing."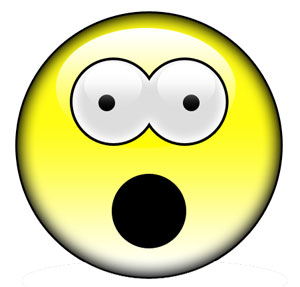 Big Mille Lacs ice 'eyes.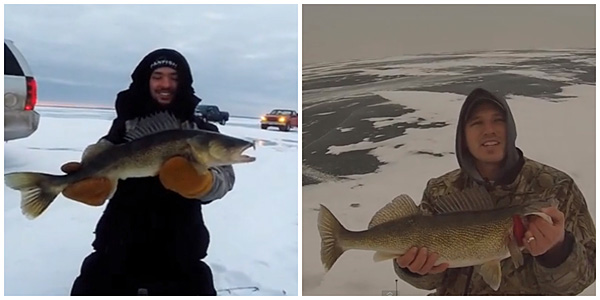 Here's the video of the 27-incher (left) and the 28-incher. Nice!!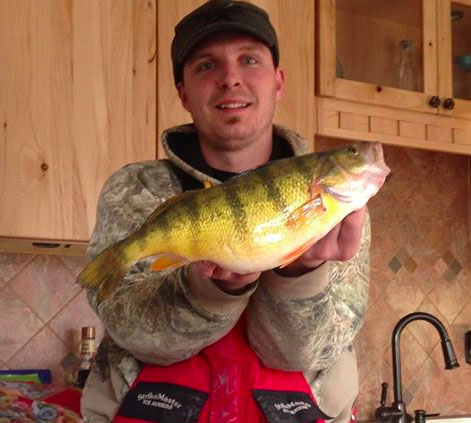 > …Casper angler Troy Schnepper reeled in a 2.28 pound fish last week while jigging through the ice at Boysen Reservoir…fish was 15.25″ long and had a girth of 12.5″. It bested the previous state record which has stood since 1991 by a little more than an ounce.
> …was fishing primarily for crappie, jigging a small spoon tipped with a minnow head….
> Schnepper is the only person in Wyoming now holding two state fish records. He is the current black crappie record holder for a fish he caught 2 years ago, also out of Boysen Reservoir.
Record ID perch now ice world record.
Tia Wiese, 12, 2 lbs 11.68 oz caught March 1, 2014, Lake Cascade, ID. State record for perch, recently named the world record for perch caught with a tip-up by the Fresh Water Fishing Hall of Fame.
How good is Lake of the Woods?
How 'bout this (from here):
> According to the Minnesota Department of Natural Resources, anglers logged nearly 2 million hours of ice time on Lake of the Woods during the winter of 2012-13…the last time a creel survey was conducted. That's about twice as much time as anglers spend fishing the lake in the summer.
Wow! These guys were the only ones not impressed:

---
Ice News
1. IA: Team Extreme Big Creek winners.
Tyler Lyon and Brian Pippert take it home with 8.82 lbs: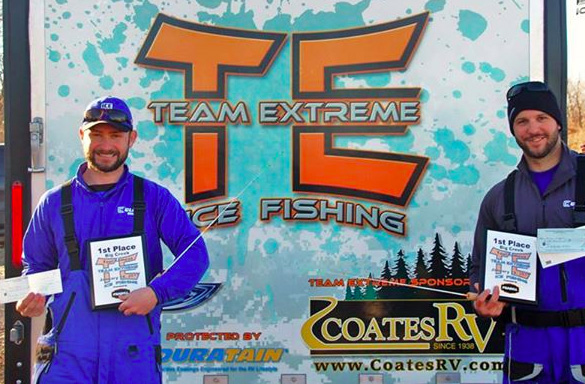 2. Fishing brothers lost (RIP).
Be careful, people.
> IN, quarry lake, 2 teens on ice less than 3″ thick.
3. NE: Man alive after pulled from water.
4. MN: Leech Lake pickup rescue.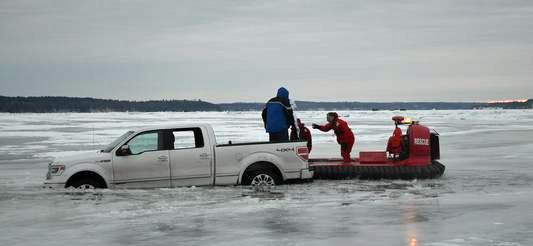 5. VT: Ice shanty break-ins on Salem.
6. PA: Erie-area fishing report.
7. S. Korea's ice festival gets 800K visits.
Wow! One question: How many holes does it take to make ice weak??
8. How to pick the right MarCum unit for you.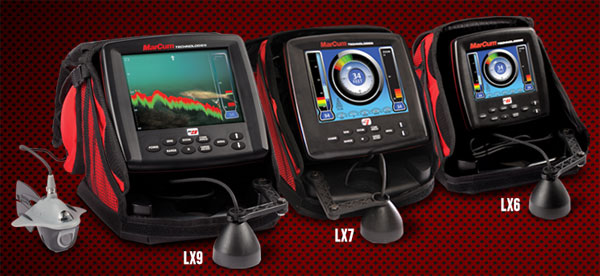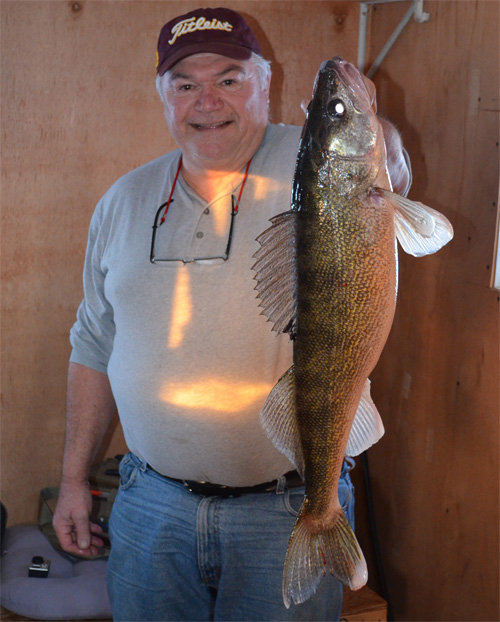 Still lighting 'em up:
> …south shore, in front of Pine Island…anglers headed out 15 miles or more to clearer water. Combo of walleyes and saugers. Others headed up to structure such as Knight and Bridges or Garden Island. From Morris Point area to Zippel Bay, bite a bit shallower, 17-28′. Morning / evening bite in 15-18′. Long Point and Arnesen's still producing with reefs most consistent.
> On the Rainy River, frozen shiners in 16′ with orange or chartreuse has been the go to. Please work through outfitters and bait shops and know where you are going on ice.
> Up at the NW Angle, good fishing continues on the edge of structure in 25-28′. Gold and glow red…more walleyes than saugers, some jumbo perch, pike and eelpout mixed in. Big crappies still going on Canadian side through NW Angle resort guide services.
For info on renting a fish house and lodging, go to LakeoftheWoodsMN.com/lodging. For last-minute reservations, try the lodging availability request at that link.
---
News
1. MN: Mille Lacs glory days gone?
Great article with the latest info. First line:
> The glory days of one of America's greatest walleye lakes might be gone.
2. New Humminbird LakeMaster MN/WI maps.
Nice!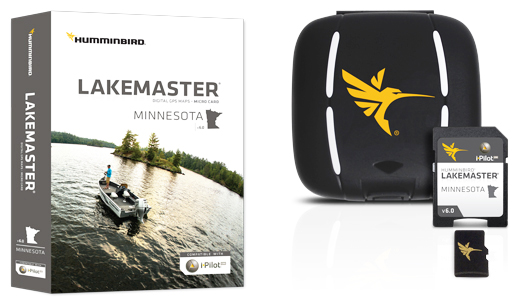 3. KY collecting walleye/sauger for hatcheries.
4. SD: Oahe smelt coming back.
Good for walleye.
---
'Eye Candy
Sent in from Yannick Loranger of Ottawa River Guided Fishing: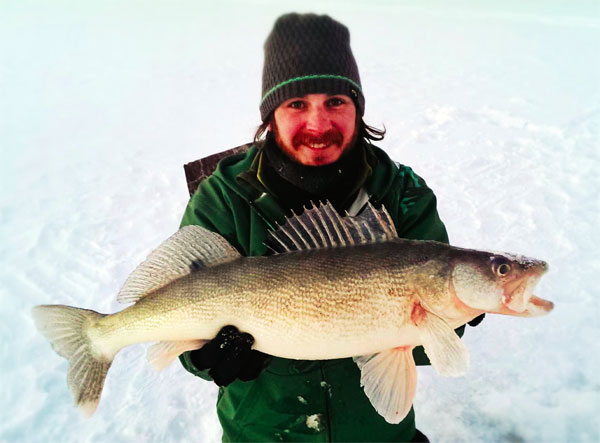 ---
Tip of the Day
> "It's amazing, but the easiest thing to look for is the north to northwest sides of any bay, lake, or inlet," said Dave Genz. "The difference in the water temperature might be as much as 2 or 3 degrees from the southern angle of the sun. The fish will find the warmest water they can, so that's what I do too."
> As the water temperatures drop, Genz moves to deeper water. Water is the heaviest at 39 degrees and the fish move into a hibernating state and are not feeding as hard.
> "I like to bang the bottom and stir things up," said "Guy" Jon Sibley of MI. Sibley is often in pursuit of big "teeter pigs" (large perch) on Lake Gogebic. Another suggestion is to size down (or up) when things get tough to change the look and feel. Otherwise, find rock piles and edges….
---

---
Quote of the Day
Most days the fish come to the jig because it's doing something they like — so why stop doing it?
– Dave Genz talking, who first said:
> "If a fish rises to the jig, I just keep doing whatever made it respond that way. Many people stop and wait."
---
Shot of the Day

A couple of happy campers — one REAL happy! — at Lake of the Woods' Sportsman's Lodge (lots o' LOW this issue…):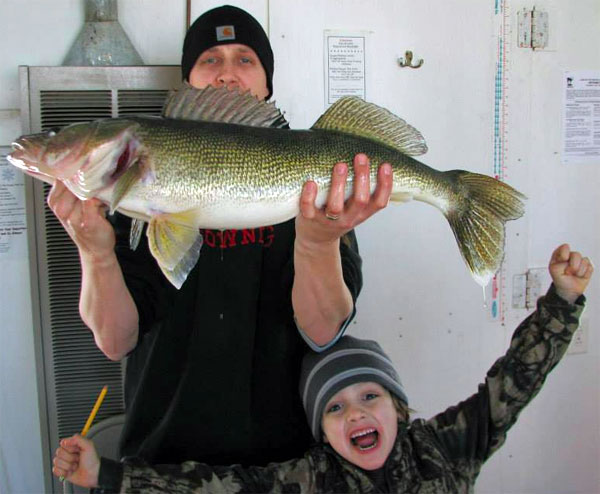 ---
Gotta check this stuff out!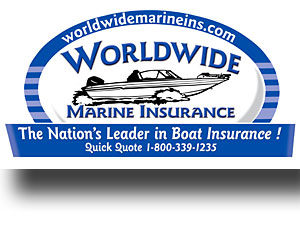 ---
TargetWalleye.com | IceForce.com | Rapala.com