Happy 2016! This could be the best fishing year of your life — we hope so, and will do our best to help you make it so. So let's start it off right!
If you're receiving this Target Walleye/Ice email — covering the best of walleye fishing during open water and the best of ice fishing during hard water — for the first time, a friend probably signed you up! Target Walleye/Ice is brought to you by Al and Ron Lindner, Jim Kalkofen and other walleye and ice fishing nuts like you.

Today's Top 4


Giant 31″ Rainy Lake gravel lizzie.
We wish we started off 2016 this way too: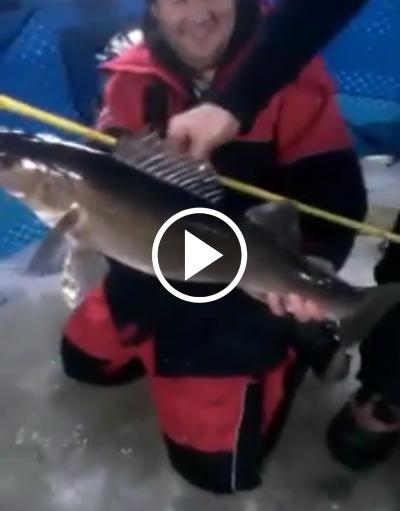 Biggie hammered a 3/16-oz Clam Bomb Spoon and minnow head.

What if you could put a camera at the end of your line? Darren T. gives us a glimpse: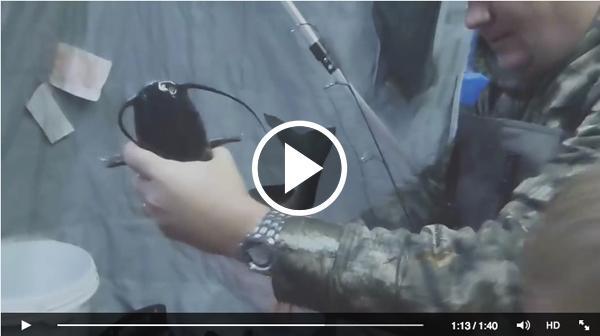 That's Aqua-Vu's new Micro Manager. Can't wait for the Nano Manager….

10-year-old's mad ice skills.
James D. on a multi-species slam: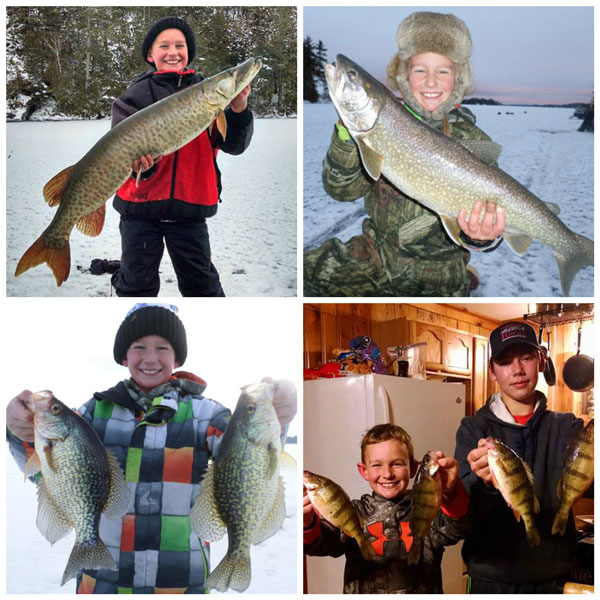 New Year's fishing with dad, Pat D., on Crow Lake and Sabaskong Bay in Nestor Falls, ON. Send us some 'eye shots!

Ice Fishing
1. MT: NAIFC tournament returns to Hebgen Lake.
2. WI: Neshonoc derby canceled, first time ever.
3. MN: 3 rescued after ATV breaks through ice.
Bald Eagle Lake.
4. Why long ice rods make sense.
From sensei Chip Leer:
5. When to fish bait gobs for 'gills.
Like filtering out peewee perch: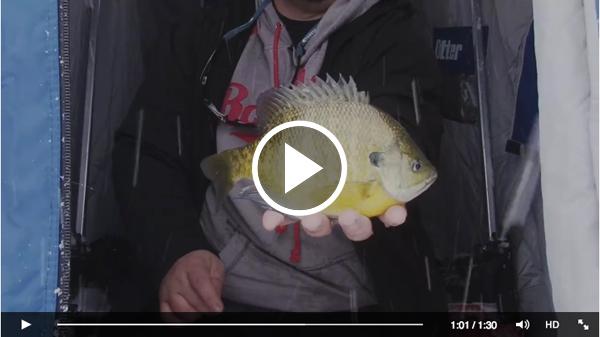 6. Flasher tips with Tony Roach and Joel Nelson.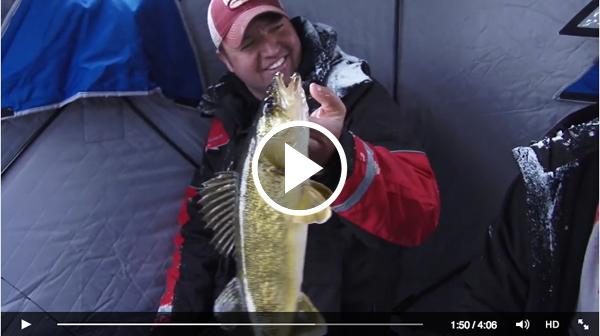 7. Side Imaging on ice? You bet.
NAIFC panfish ace Kevin Fassbind uses a combo of Humminbird SI and Aqua-Vu underwater viewing to find main basin crappies. Saves a ton of hole drilling.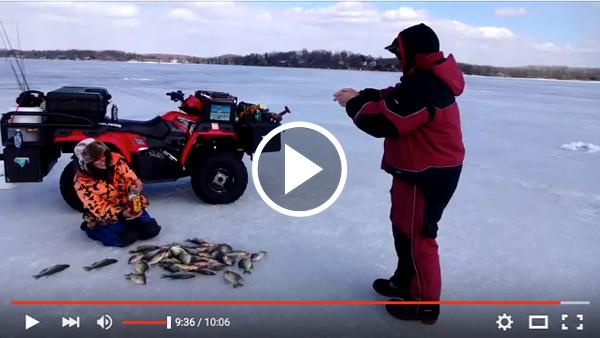 8. Ice 'lectronics help cut a track through fog too.
_____
Make sure you note the special code for Target Walleye/Ice subscribers!

News
1. Bid on a huge walleye package!
Fishing trip with Al Lindner + complete sets of In-Fish mags, Walleye Guides & Walleye Insiders. Plus this kicker:
2. Asian carp could crush Erie.
What COULD happen, according to U of Mich researcher Hyong Zhang:
> Asian carp would greatly reduce the traditional food sources for walleye, rainbow trout, gizzard shad and emerald shiners.
> Ultimately, Asian carp could account for as much as 34% of the overall fish weight in Lake Erie.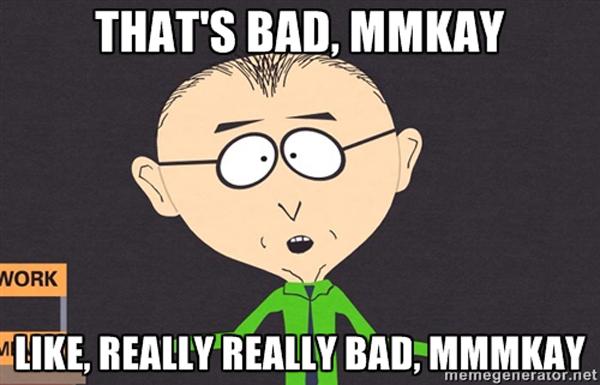 3. Overharvest stunts bluegills, not overpopulation.
4. Mono and fluoro last longer…
…when stored in a freezer.
5. NH: Lead ban starts June 1.
Apparently it's okay for ice fishing?
6. Another big season for Lindner's Angling Edge.
7. Lund Ultimate Fishing Experience returns.

Sign up another ice-head!
If you're forwarding Target Walleye/Ice to a friend who loves to ice- and/or walleye-fish or want your fishing buddies to get these emails, just
send us
their email addresses and we'll take care of it! (We won't sell the addresses, use them for spam, etc.)

'Eye Candy
Turns out they still have a few 'eyes on the big pond…. Murray H. with a 30+ on Mille Lacs.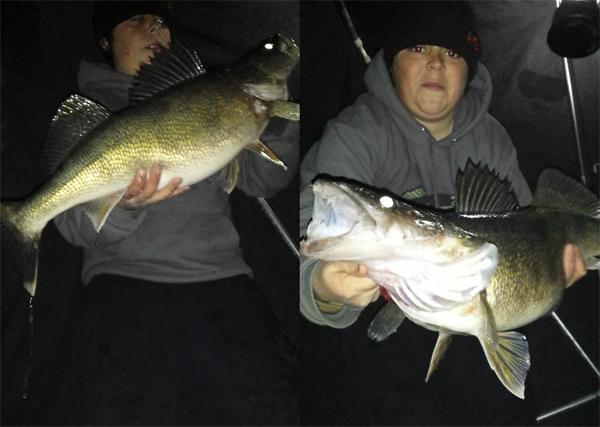 Tate's first 10-inch 'gill — not a bad way to start the year!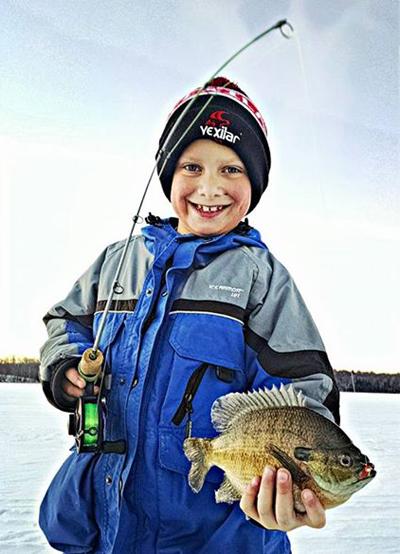 Caught on an Epoxy Drop jig from Clam Outdoors.
Let's go ice!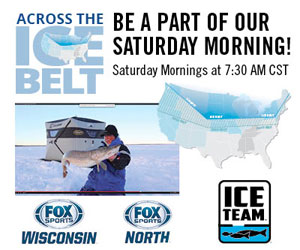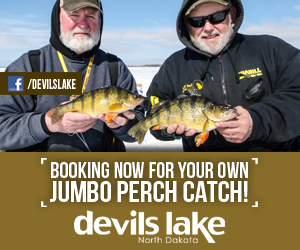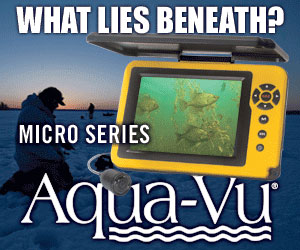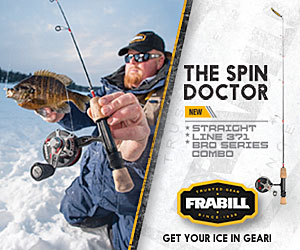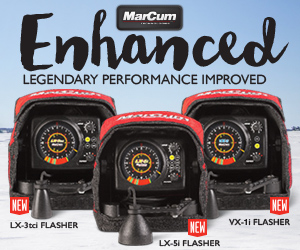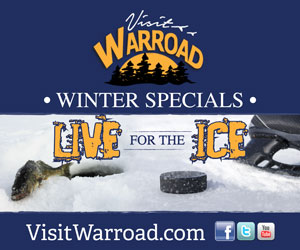 Check this stuff out!
About Target Walleye
Target Walleye
brings you the BEST walleye and ice fishing news, pics, tips and events year-round, and is brought to you by Al & Ron Lindner, Jim Kalkofen and other walleye nuts like you!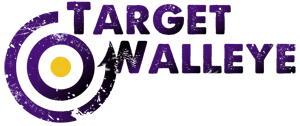 TargetWalleye.com | Rapala.com | IceForce.com