If you're receiving this Target Walleye/Ice email — covering the best of walleye fishing during open water and the best of ice fishing during hard water — for the first time, a friend probably signed you up! Target Walleye/Ice is brought to you by Al and Ron Lindner, Jim Kalkofen and other walleye and ice fishing nuts like you.

Today's Top 5

Chub-chasers of the week!
Austin Los cracked this Winnipeg River sand dragon off the front side of a reef — he was using a #13 Original Floating Rapala behind a 3-oz weight to get the crank down to 25′ in the heavy current: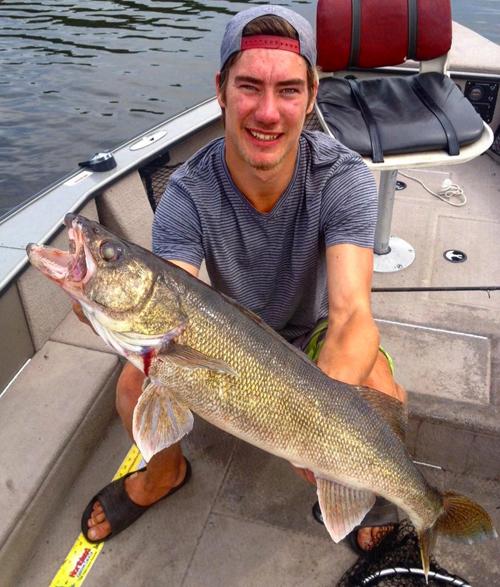 John Houchins caught this 32″ ON wall hanger with a 1/4-oz handmade banana-head jig in 20 feet: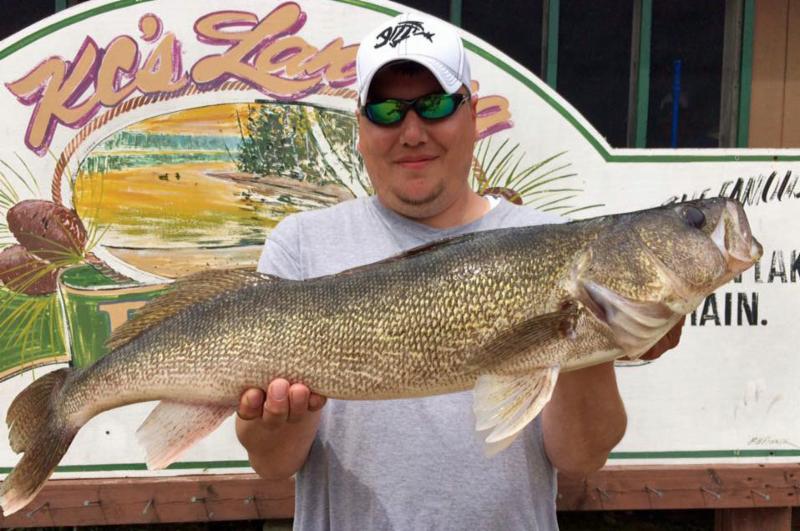 Would guess the rig looked something like this: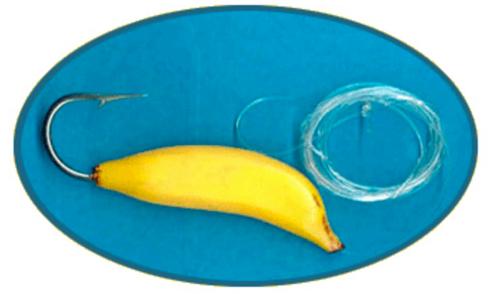 Tyler Bardahl was dragging around a bottom-bouncer in some gnarly SK water to stick this 13-lb rock crawler. Great fish: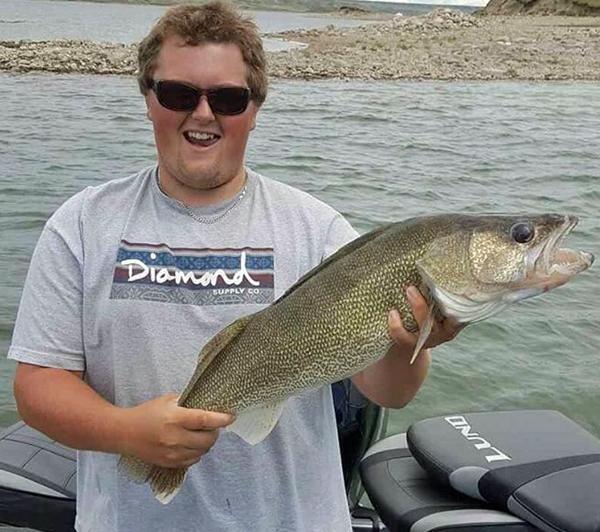 Ryan Barker was cranking Rapalas on the Wisconsin River when he got slammed by this broad-backed BEAUT. He released her to get even bigger: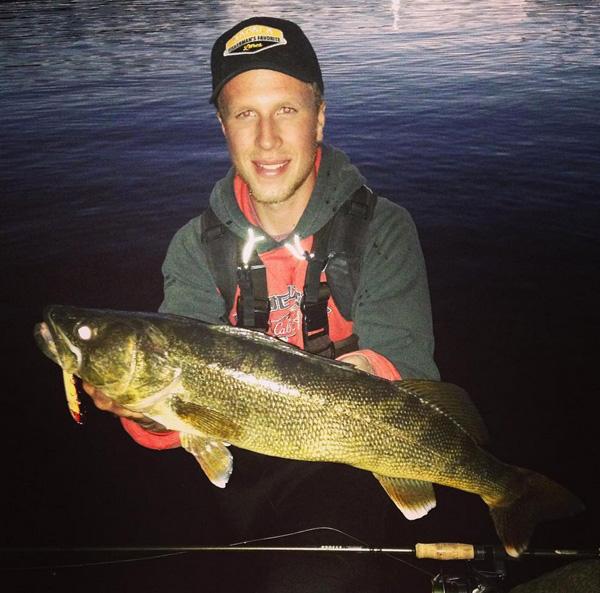 BASS anglers: Mille Lacs has tons of walleyes.
Bassmaster Elite Series pros were out on Mille Lacs Lake, MN last weekend chasin' giant schmallies, but wouldn't keep the walleyes off their hooks. Here's what a few of 'em had to say about it…betcha can't watch it without giggling like a little kid: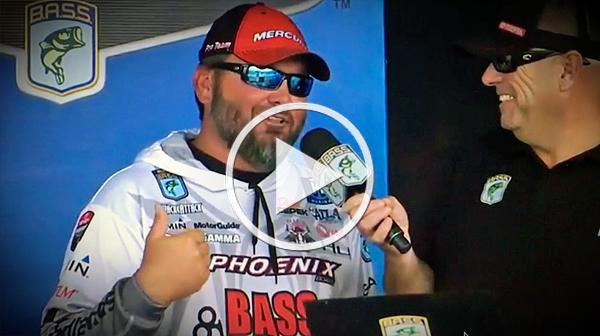 And here we thought Target Walleye's Brett McComas caught the last one in the lake: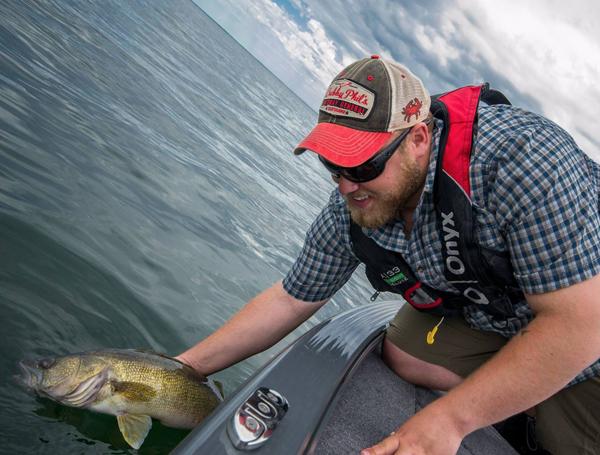 Sorry Brett, it's not impressive anymore knowing that even a bass fisherman can catch 'em out there. Lol
Makes us wonder: Does anyone at the MN DNR fish for walleyes on Mille Lacs??

How to find your next secret fishing spot.
Underwater structure can show up so clearly on today's electronics that anything good becomes a community hole. Gord Pyzer has a simple way to find places no one's ever dropped a line before — incredible how many people don't take advantage of it:
> "You should always run traditional sonar while running across the lake — whether on split-screen with mapping or on a second unit by itself. Keep an eye on your Humminbird Helix while you're on plane, even when you're going 25-30 mph.
> "Every time you go out — even when running on a lake that you know well — you'll continually find little hotspots and hidden gems that aren't on the map.
> "When you find them simply hit the waypoint button and go back and fish them. It's almost like no one has fished these places before."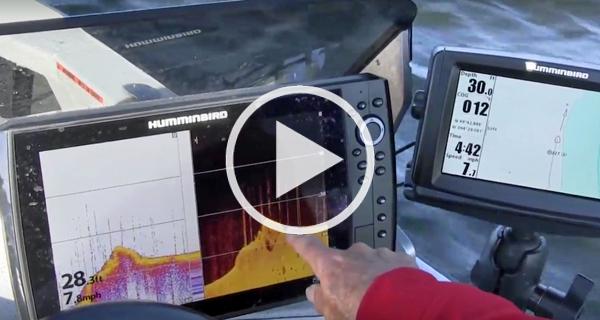 Simple but effective. Sometimes we just get too set in our ways of going to the same places we've always caught 'em.

Quasimodo the walleye found in MB!
We thought the Hunchback of Notre-Dame was in Paris, but this 24″ mud lizard was found in Manitoba:

Saskatchewan gator wrasslin'.
When you catch 10 slimers over 40″ in a single day, you've got to come up with new ways to pose with 'em — Andy "Finding Nemo" Winder nailed it, eh:
Kind of surprised they don't have ice up there yet.


News
1. MN: Pollutants building in the Mississippi River.
> "Tiny fragments from clothing, plastic bags, tires, carpeting and plastic bottles are found in high concentrations in the river's sediment, especially downstream of a wastewater treatment plant…posing a rising threat to fish."
Another reason to catch and release….
2. WI: Invasive species efforts working.
> "A 5-year search of 1,000 lakes — the largest effort of its kind in the country — revealed the rate of spread has not increased, but has remained s."
Steady is great, but is it possible for that to decline?
3. MI: Mark Romanack wins 'Best Video' at MOWA.
Michigan Outdoor Writers Association. Mark's been an outdoor writer for over 30 years and is now filming his 10th season of television. Well-deserved!
4. New 'Happy Troller' controls boat speed.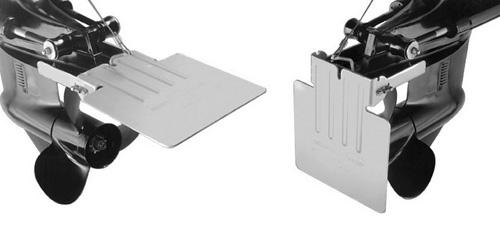 > "Disrupts the water flow, slowing the boat, while the engine runs at normal low RPMs."
Haven't tried it yet but looks interesting.
5. Free BoatUS winterizing guide.
Ahhhhhh! It's only 6 weeks until deer opener here in MN — tough to believe.
Lund 2075 Pro Guide w/ 200 Merc Verado. Big-boy tiller with room fer dayz!!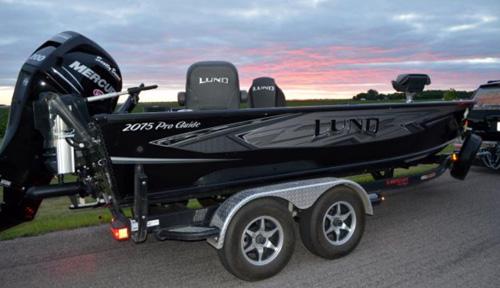 If it's not what you're looking for (or sold by the time you pull the trigger) you can build your own Lund boat here. Careful, it's addicting!
7. Marcum Recon 5 underwater camera.
Small unit that packs a punch.
8. Humminbird tips from Bill Carson (video).
Helix vs. Onix, marking structure, color palettes, recording sonar…Bill's a 'Bird magician.
9. You fish the Lunkerhunt Swim Bento yet?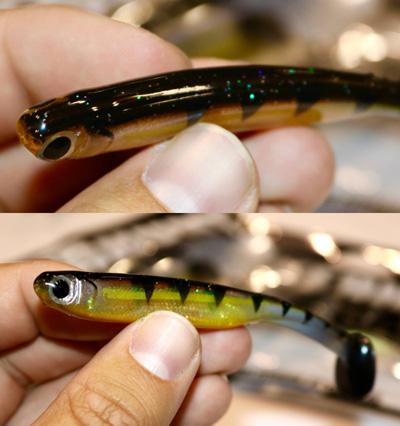 Weed walleyes love them some Lunkerhunt Swim Bento Minnows — thanks to the flashy holographic insert and lively backside. Dinner is served.
Lunkerhunt's also giving away a ton of stuff over on Facebook, check it out here.
10. Aqua-Vu sizzle reel (video).
Real life video games!
Here's another shot at winning all this stuff from Rapala — including a giant Original Floater! Same thing: enter your email addy, then share the link you get for more chances to win. Good luck!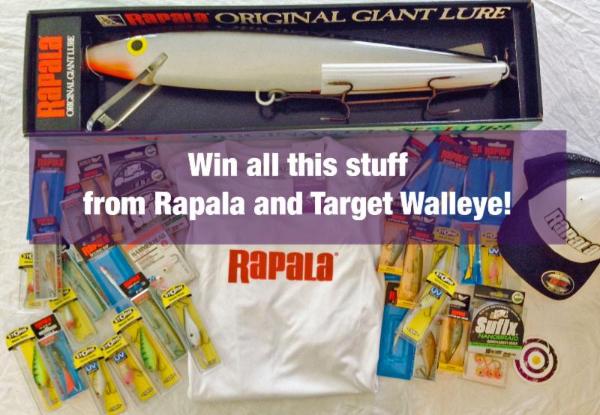 Fishing Reports
1. MN. Lake of the Woods.
> There's still big schools of walleyes, saugers and bait roaming the middle section of Big Traverse Bay — use your electronics to locate fish.
> Most anglers are pulling crankbaits with success, though the jig/shiner bite is getting better as the water cools. The water temp on the basin is currently 62-64 degrees. Hot colors are gold, chartreuse and hot pink.
> The Rainy River and 4 Mile Bay…walleyes are starting to move in from the lake. Drifting spinners, jigging and pulling crankbaits have all been successful, and the bite should only get better….
> "Stable weather patterns produced some of the best fishing of the year while cold fronts produced a down turn. Fishing in Sept means you'll see less boats on the water and more waterfall in the air. The fall bite on Devils Lake has great potential to kick out trophy walleye or pike."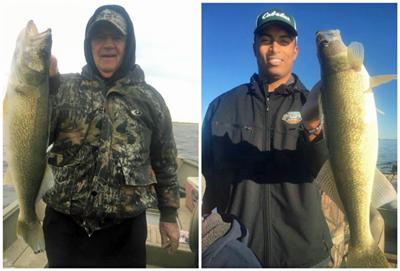 Lonney Goman of Green Bay Trophy Fishing:
> "Walleye fishing remains excellent around the Sturgeon Bay area and south with a mixed bag of eaters, and trophy-caliber fish. Rip-jigging
Rapala Rippin' Raps
, Moonshine Shiver Minnows,
Rapala Jigging Raps
and trolling big crankbaits."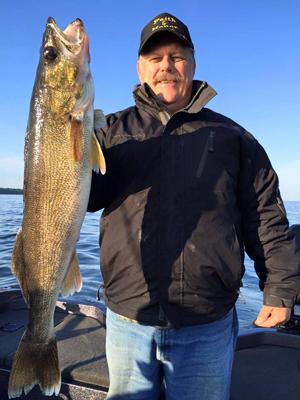 Great places to catch 'em


Sign up another fish-head!
If you're forwarding Target Walleye/Ice to a friend who loves to walleye-fish or want your fishing buddies to get these emails, just
send us
their email addresses and we'll take care of it! (We won't sell the addresses, use them for spam, etc.)

> "Walleyes can be more difficult to find at this time of year because they're on the move and transitioning from deeper to shallow water. You can count on the last green weeds to attract baitfish and walleyes.
> "Look for the greenest weeds you can find at the outside edge of bays that face deeper water. Eventually, those weeds die too and baitfish and panfish have to either slip off the first drop-off, or they migrate to the safety of the shallows.
> "Locate the outside and inside edge of the weeds by using your polarized glasses or your electronics. Make note of the depth where the weeds end because that should be the same all around the lake. Avoid any [weeds] that are beginning to brown.
> "Walleyes will position at different locations along the drop-off depending on conditions. They might be right on top, along the slope, or at the base of the drop-off waiting to intercept minnow schools. Most times the walleyes will be at a very specific depth, but will move up and down the contour.
> "After a month or more, the migration reverses. The shallows begin to chill and fall wave action mixes and re-oxygenates the water. Walleyes can now go wherever they want. Baitfish move back to the extreme shallows and walleyes will be right on their heels."
Continue reading the Mike Gnatkowski article here. Awesome info from Bro and Gnat!

Check this stuff out!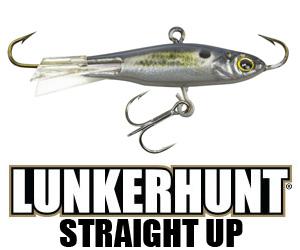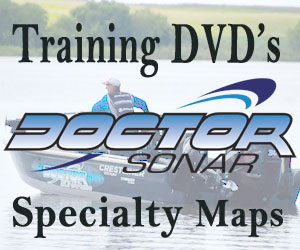 About Target Walleye
Target Walleye/Ice
brings you the BEST walleye and ice fishing news, pics, tips and events year-round, and is brought to you by Al & Ron Lindner, Jim Kalkofen and other walleye nuts like you!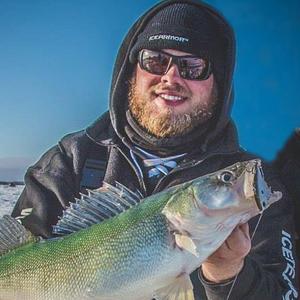 Brett McComas
is the main man at Target Walleye/Ice. He was plucked out of Brainerd, MN after years of wondering how in the heck people break into the fishing biz. He's in it now, but still can't answer that question. Brett is one of those guys who quit sports in high school because they were interfering with his fishing time…. Get him at
brett@targetwalleye.com

TargetWalleye.com | Rapala.com | IceForce.com