If you're receiving this Target Walleye/Ice email — covering the best of walleye fishing during open water and the best of ice fishing during hard water — for the first time, a friend probably signed you up! Target Walleye/Ice is brought to you by Al and Ron Lindner, Jim Kalkofen and other walleye and ice fishing nuts like you.

Today's Top 5


Here's the result of Brian C. Trolling Rapala Husky Jerks 50-90 ft behind the boat at 1.0-1.4 mph:
Nice!!!

Bro don't know billiards.
A good thing too, quotes from here:
> Picture ice fishing front man, Brian "Bro" Brosdahl swaggering into a pool hall…. Where the veteran billiard jockey would tote his or her signature stick in a single, well-worn violin case, Bro would enter carrying a half-dozen selections….
> Fortunately, Bro blows at pool, instead investing the winter months refining presentations and his wide assortment of Bro Series Spinning Combos.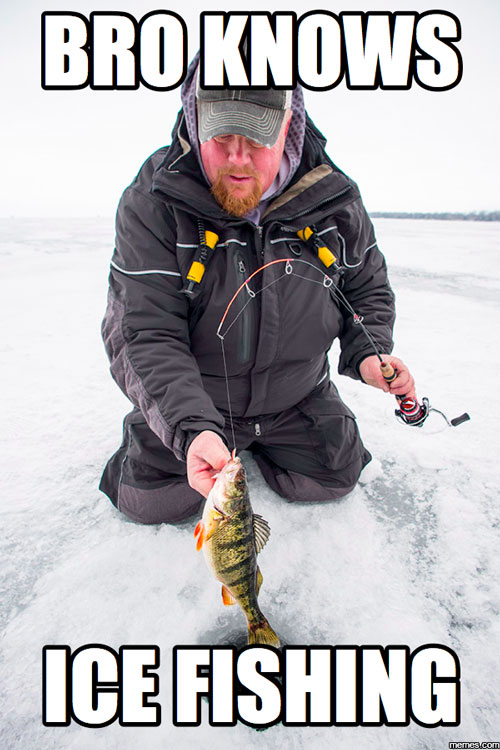 Elsa learns how to ice fish.
Pat Kalmerton of Wolf Pack Adventures gives Elsa the rundown: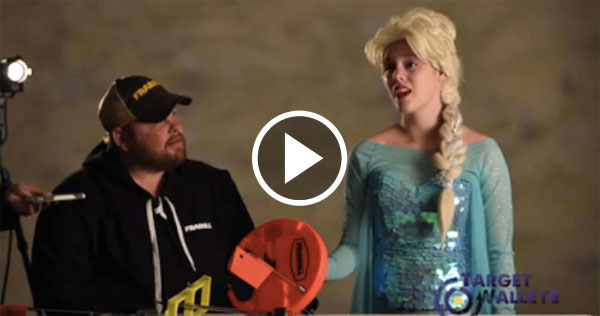 Betcha she practices catch and release: #LetItGo
Yep, after 3 days at the Ice Show we got a little punchy….


Ice Fishing
1. Good gifts for ice addicts.
Having a tough time buying a Christmas gift for your favorite ice-head? Then check this stuff out:
This jig is ridiculously fishy. It's the perfect imitator of natural flies and insects. Plus-sized pannies will straight-up inhale it. We can't wait to fish it.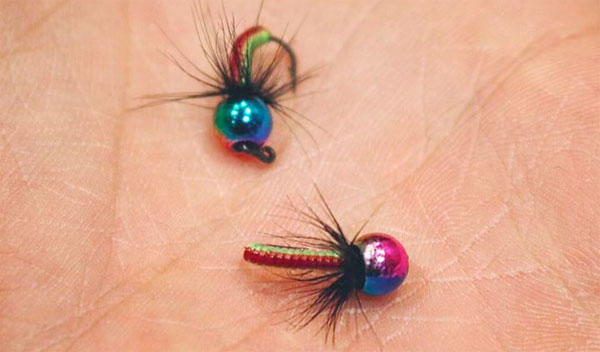 Bro Series Spinning Combo – Multi Species Deadstick
The ultimate control and feel no matter what fish you're pursuing. Also has the Bro Band which tethers your line to suspend bait (deadstick) and release quickly when a fish strikes.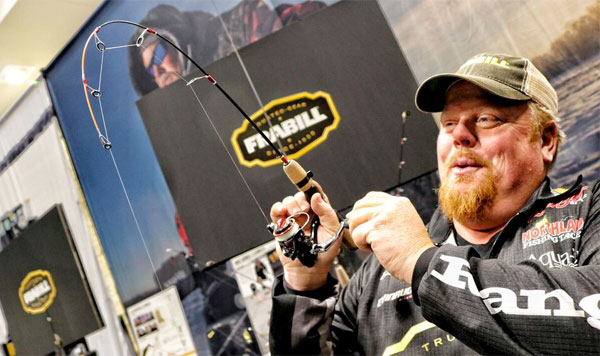 Designed specifically for ice, it's the strongest, most durable small-diameter braid available, and also has hydrophobic water-repellant protection to reduce freezing.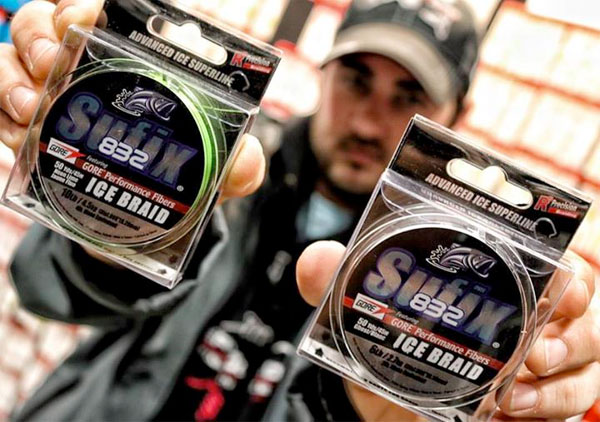 Nebulus Emergency Flotation Device
One of those pieces of equipment that you hope to never have to use. Pull the handle and the Nebulus will inflate, supporting up to three adults and a submerged snowmobile or ATV!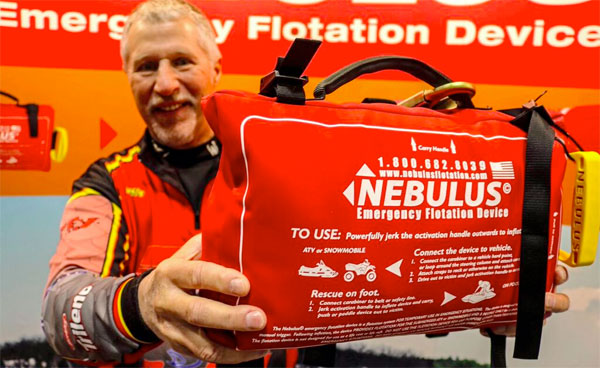 Clam Drill Auger Conversion Kit
Use an 18 volt cordless drill as the 'power' to drill your holes — seriously!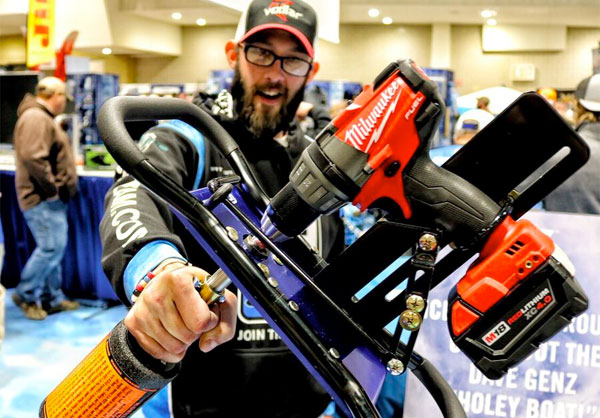 Match it with a K-Drill for the ultimate lightweight combo.
These underwater camera systems are same size as a phone!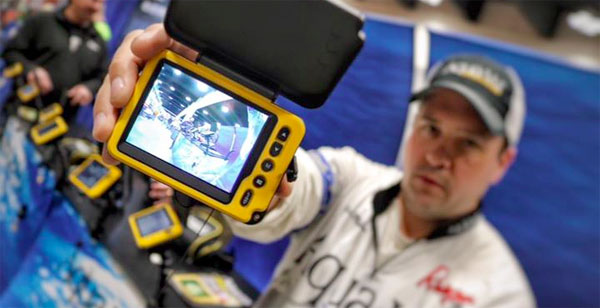 Btw, Aqua-Vu has made cord management easy. Check this out: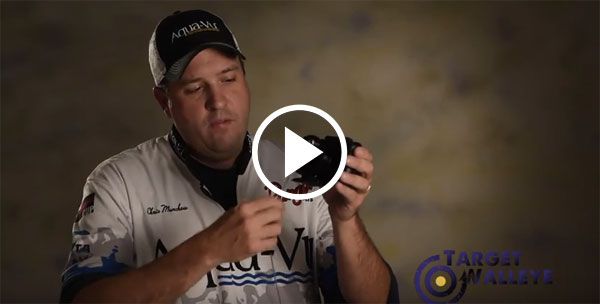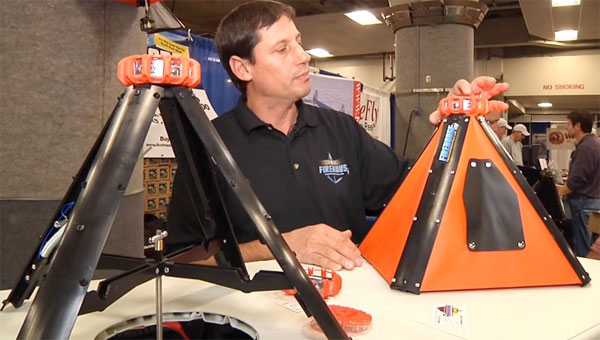 3. Mille Lacs ice season opened Dec. 1.
4. Where to look on early ice.
Chip Leer:
> There's still a lot of active panfish that are relatively shallow depending on the body of water you're on, especially if there's any vegetation left in that system. There'll be shallower fish early. And then as winter moves on, they tend to move out more toward the main basin….
5. Catching speckled trout at first ice.
6. Same pike caught a year later?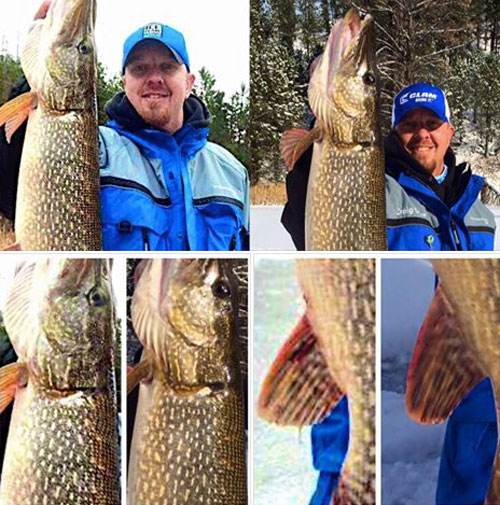 7. Ice fishing in hockey skates is a real thing.
O Canada: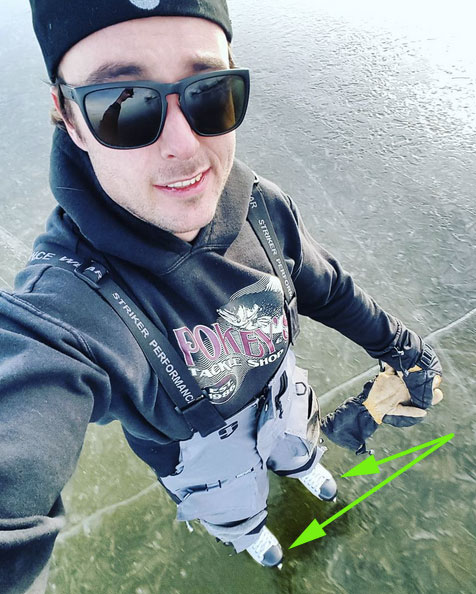 _____
Make sure you note the Target Walleye/Ice reader discount!

_____
Events
---

---
Sign up another ice-head!
If you're forwarding Target Walleye/Ice to a friend who loves to ice- and/or walleye-fish or want your fishing buddies to get these emails, just
send us
their email addresses and we'll take care of it! (We won't sell the addresses, use them for spam, etc.)

---
We all love fishing fast and aggressive, but sometimes you need to slow down and finesse bites from finicky fish. Northland's
Buckshot Flutter Spoon
is the ideal bait when fish are looking for that tantalizing flutter.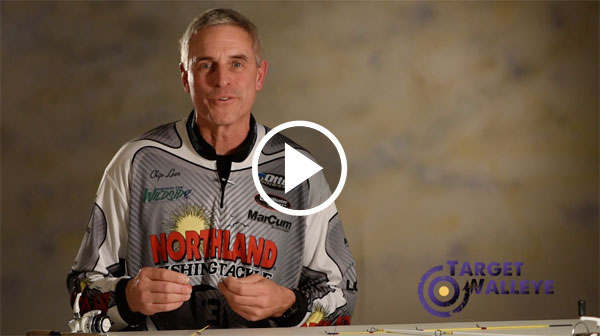 ---

---

Quote of the Day
We're not playing the yo-yo game, we're playing snake charmer.
– Ice Force pro Joel Nelson talking about dancing the Rapala Rippin' Rap to call in fish from a distance.
---
Shot of the Day
Shots plural. This is one reason Erie anglers love ice fishing — amazing shots: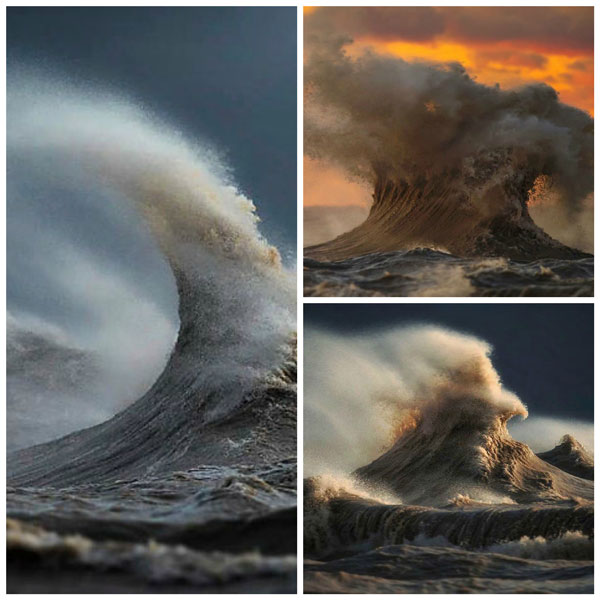 ---
You ready for ice?
---
Have you checked this stuff out yet?

---
About Target Walleye
Target Walleye
brings you the BEST walleye and ice fishing news, pics, tips and events year-round, and is brought to you by Al & Ron Lindner, Jim Kalkofen and other walleye nuts like you!
---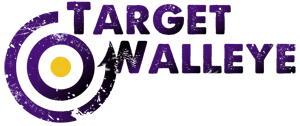 TargetWalleye.com | Rapala.com | IceForce.com