If you're receiving this Target Walleye/Ice email — covering the best of walleye fishing during open water and the best of ice fishing during hard water — for the first time, a friend probably signed you up! Target Walleye/Ice is brought to you by Al and Ron Lindner, Jim Kalkofen and other walleye and ice fishing nuts like you.

Today's Top 5


Epic walleye feeding frenzy!
One you've got to see to believe. Also what everyone says their spot looked like the day before the tournament:
Phil Nadjiwon captured this walleye slugfest while at Caribou Falls Lodge north of Kenora, ON.
> Phil said, "The owner doesn't allow fishing off the dock and I can see why. Totally worth it to experience this."
Can we pleeeease just make ONE cast…with an Alabama Rig: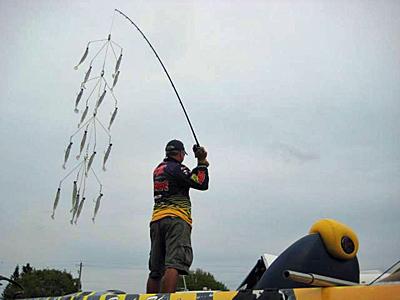 Walleye choked by garbage.
Jeff Lanteigne caught this walleye sundae on Sylvan Lake, AB that was being strangled by filth: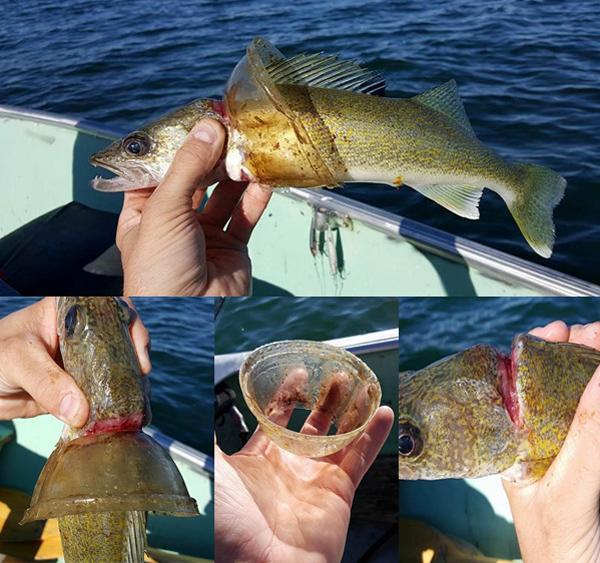 Some people have no respect for our waters. Thanks for giving this fish a second chance, man! But more importantly for spreading the message on picking up after yourself and others.

Largest 'marl' lake in the world.
A marl lake contains the mineral calcite, which will take on a bright turquoise-blue color when the water warms up. Aaron Weibe of Uncut Angling recently visited the largest marl lake in the world, Little Limestone Lake, MB:
Would love to see what the walleyes look like outta there:
A guy can dream, right?

TW subscriber Jamie Bakken caught this 35″ gator while on a trip to the Devils Lake Basin of ND. It was caught while bottom-bouncing with slow death/pork and had quite the mouth party going on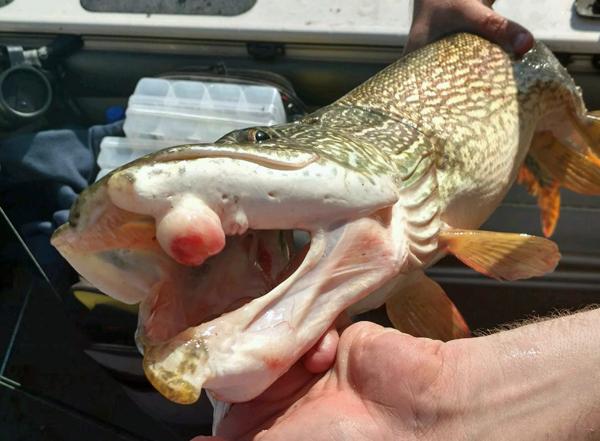 Unfortunately the damage to half of its face seemed to result in a bit of a weight-loss program: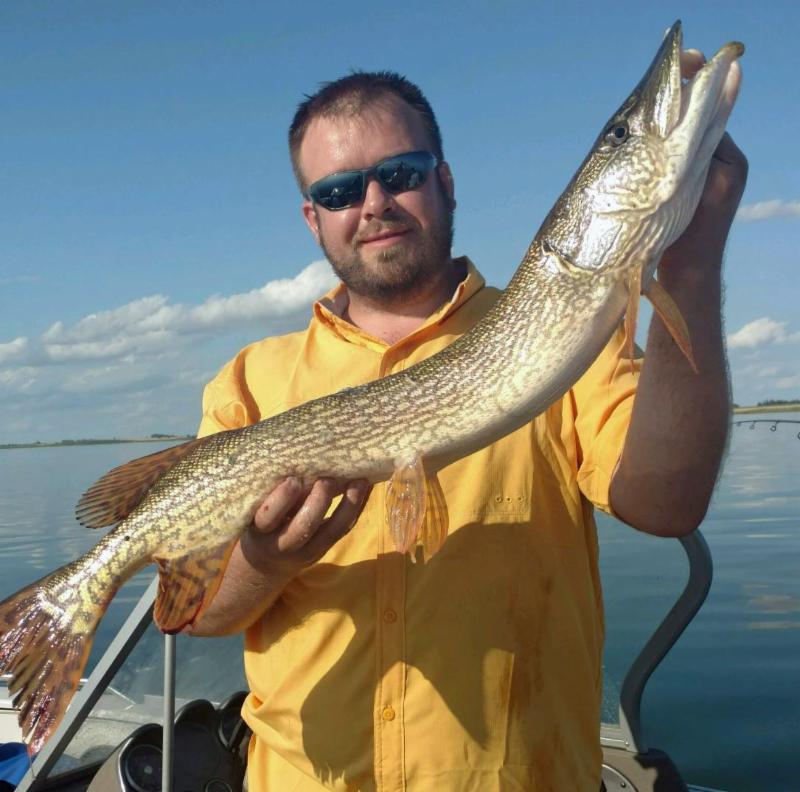 You never know what's going to be on the other side of that hookset….

Most intimidating fishing partner ever.
Scott Brewer's fishing partner can scare walleyes straight into the net: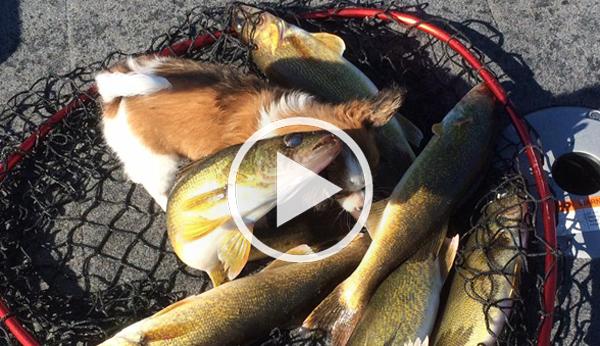 Each of those fish must weigh about 10.5 lbs in dog years pounds….

News
1. Dave Andersen will be remembered.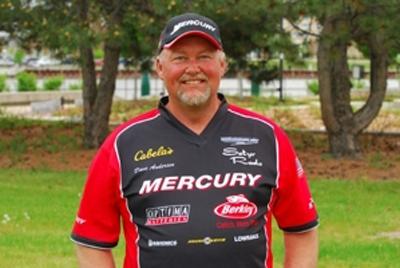 Click here to read a piece written by Target Walleye's Jim Kalkofen and other pro walleye anglers on fishing legend Dave Andersen. RIP fishing brother.
2. MN: Mille Lacs ice-fishing limit.
> "The next planned meeting between the DNR and the 8 Chippewa bands that co-manage the lake's fishery will be in Oct…it's important because proposals for the Mille Lacs winter angling season beginning Dec. 1 will be discussed."
Talks before then are likely and probably pretty interesting to sit in on.
3. Lake Erie: Huge 2015 year-class of 'eyes.
> "The DNR says while the 2014 year-class was great, the 2015 year-class is 3x as large. The next 2-3 years will be very bright for Lake Erie walleye anglers."

4. How walleyes relate to the thermocline.
Check out this Humminbird HELIX 12 screen capture from The Technological Angler at 20 mph: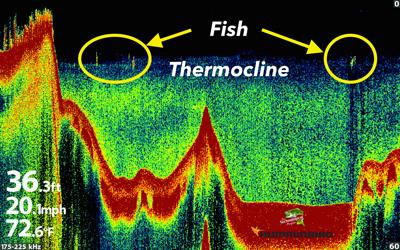 Hope you went back and caught 'em Jason?!
5. WI: Night-bite walleyes on Sturgeon Bay (video).
6. ME: Canada Falls Lake accidentally drained.
> "Water levels dropped dramatically as a result of the breach [to a deep gate on a dam], leaving many parts of the lake bone dry and killing fish who live in the lake."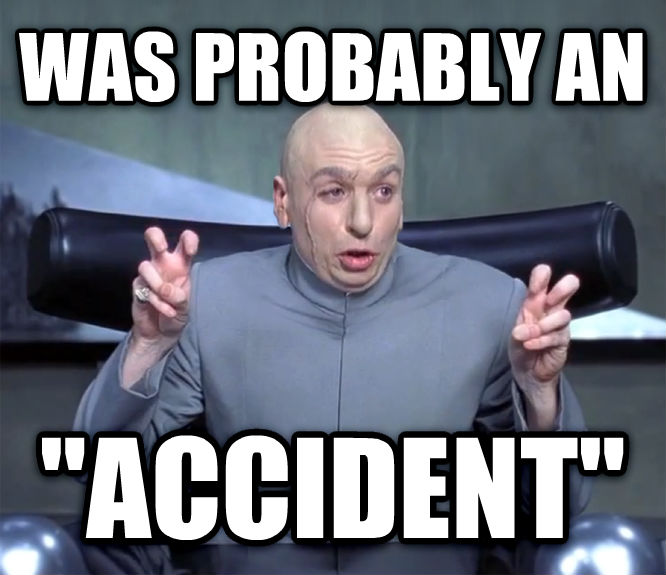 Whoopsies.
7. VT: Concern over lamprey chemicals.
> "A chemical used to combat the sea lamprey on Lake Champlain has also been killing walleye, salmon and other species."

8. Finding green weeds with your Aqua-Vu (video).
The greener the better.
9. New 'retreating craw' patterns from Rapalas.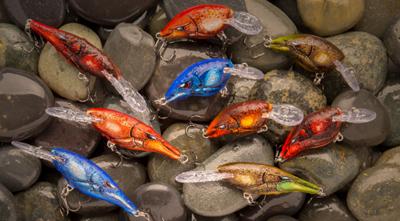 Five new seasonally-specific patterns in the Shad Rap and DT series.
10. How-to tie a mono-to-braid backing knot (video).
More how-to knot diagrams for live bait and lures here.
11. DOC SONAR: Auto-sensitivity vs. bottom hardness.
Make sure you're not turning back around to fish a hard-bottom mirage….
12. New Rapala Scatter Rap Deep Husky Jerk.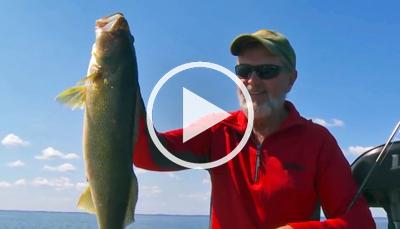 Killer trolling bait. Its ability to change directions almost isn't fair.
Great places to catch 'em
Sign up another fish-head!
If you're forwarding Target Walleye/Ice to a friend who loves to walleye-fish or want your fishing buddies to get these emails, just
send us
their email addresses and we'll take care of it! (We won't sell the addresses, use them for spam, etc.)

Trolling crankbaits on leadcore allows you to cover a ton of water and find fish fast — but you can't expect to hit the water with your grandpa's pole and light 'em up. Here Jason Mitchell talks about the specific set-ups he uses to keep his bait in the zone for long periods of time and lose less fish: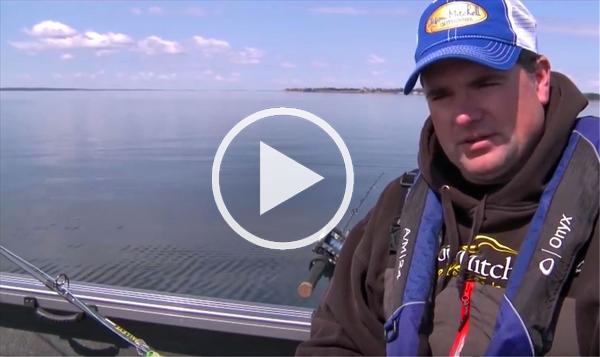 Quote of the Day

I just came around the corner, never hesitated, and just jumped in. Eric was actually floating face down when I found him.
– Touring walleye pro Mark Courts explaining how he helped to rescue a man in a wheelchair that had fallen off the pier. Amazing story, read the whole thing here.
Check this stuff out!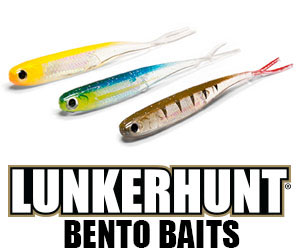 About Target Walleye
Target Walleye/Ice
brings you the BEST walleye and ice fishing news, pics, tips and events year-round, and is brought to you by Al & Ron Lindner, Jim Kalkofen and other walleye nuts like you!

TargetWalleye.com | Rapala.com | IceForce.com