If you're receiving this Target Walleye/Ice email — covering the best of walleye fishing during open water and the best of ice fishing during hard water — for the first time, a friend probably signed you up! Target Walleye/Ice is brought to you by Al and Ron Lindner, Jim Kalkofen and other walleye and ice fishing nuts like you.

Today's Top 5


Check out the cheeks on this double-digit gravel lizard! Ernest Borrego caught this 14-lb, 31″ walter out of Abuquiu Lake, NM on a Rapala Husky Jerk: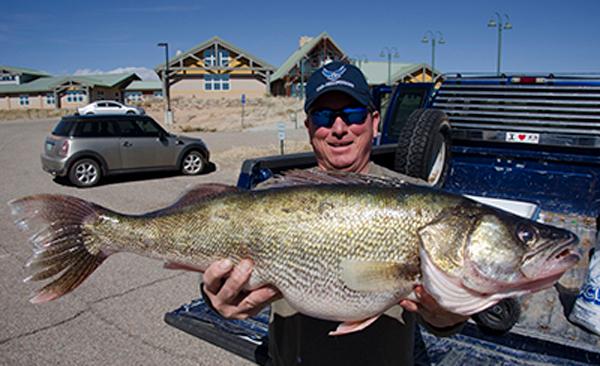 Nice one! Current state record is 16 lb 9 oz.

Folks are sharing the snot out of this giant walleye pic as a possible new record: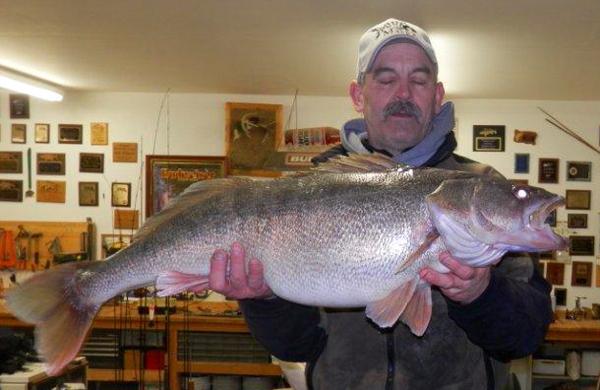 Well…she was actually caught 2 years ago, but was recently resurrected as an interwebz sensation. Amazing fish but…#oldnews:
John Grubenhoff pulled her out of Lake Wallula, WA on Feb. 28, 2014. She weighed 20.32 lbs (35.5″ x 23″) and was verified as the WA record. John was trolling a silver/black back Jointed Rapala 6 feet behind a 2-oz bottom-walking sinker in 22 feet — trolled upstream along a break at 0.8 mph.

Meet the new Rapala Shadow Rap Shad.
Rapala gave us a killer new lure last year with the Shadow Rap jerkbait (stickbait), and just announced its cousin, the Shadow Rap Shad: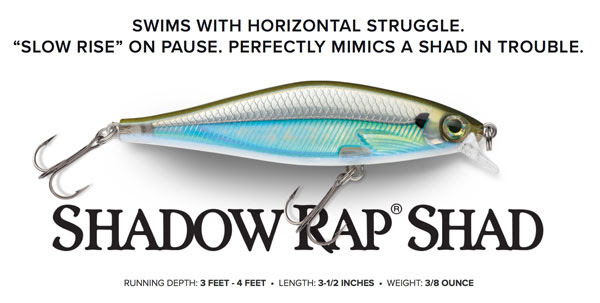 We can't get enough of the new "frosted" colors. Scrumptious!
Lot more info and good videos here. Worth your time to check it out. #stoked

Video: Ice fishermen smacked by giant front.
Imagine being clothes-lined by a front like this — maybe just ride that sled to shore?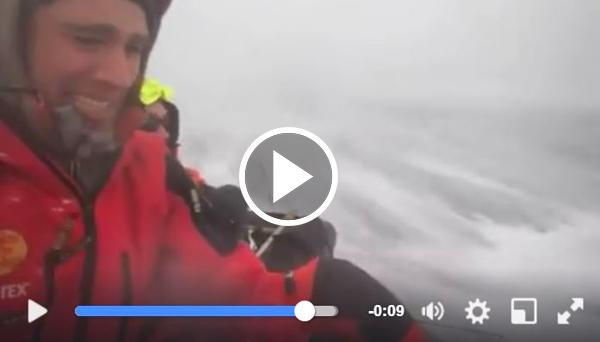 If those guys were out there any longer they would have wound up 'ice trolling' like this guy: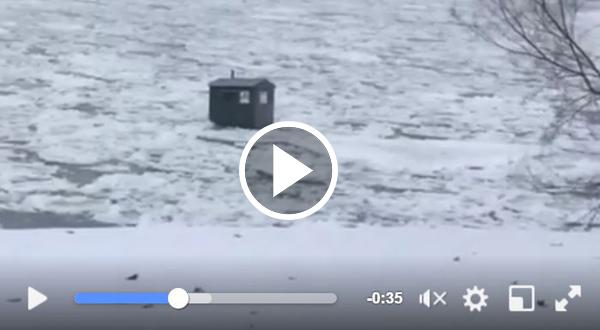 #scary #nogracias

What walleye dreams are made of. We checked and it's only a quick 20-hour flight there….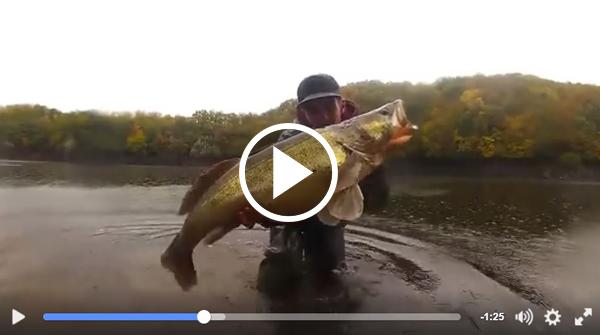 ---

---
Ice Fishing
1. WI: 'Battle on Bago' recap.
2. MN: Only 6 good weekends of ice?
3. MN: Fish house removal dates approaching.
And don't forget to pick up your trash!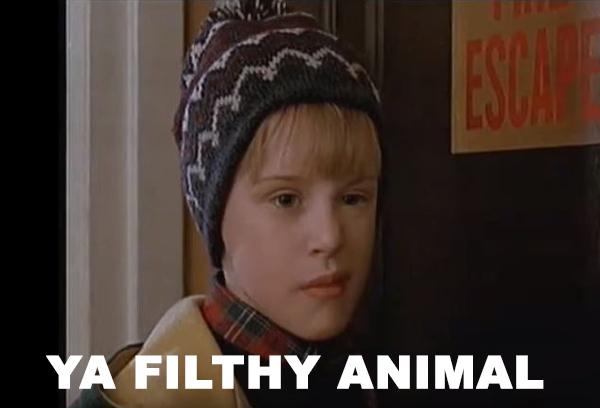 4. WI: Buick breaks through river.
5. WI: 2 fall through on Eagle Lake, both okay.
7. ON: Warden with MS starts perch tourney.
6th annual gathering on Lake Simcoe — has raised over $60k funds for Toronto clinic. Very cool.
8. NH: ME angler wins Winnie derby.
Joshua Philbrick won the $15,000 grand prize at the Great Meredith Rotary Fishing Derby with a 21″ 4.26-lb rainbow caught in Alton Bay.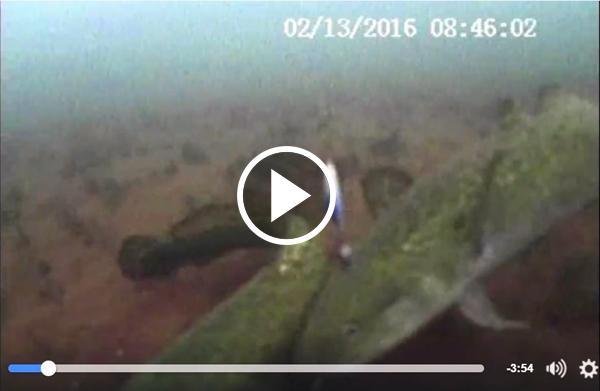 He was actually out there fishing for Brrr 'bots…

10. Whitefish on Green Bay (video).
Ice Force pro JJ Malvitz hosts Tony, Joel Nelson and the kids.
11. Confidence key in lure selection.
…from the who's who of ice fishing.
13. Electric augers future trend?
Plus they look cool: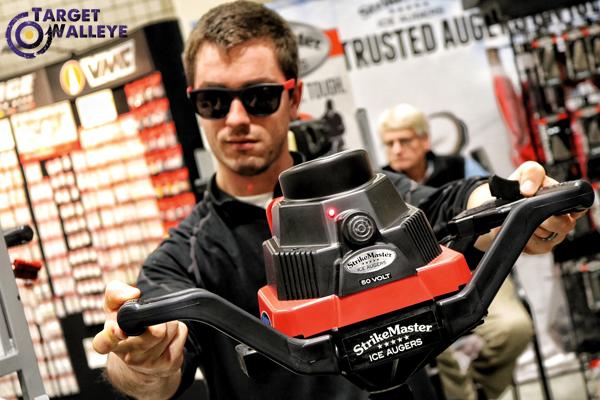 ---
---
Sign up another ice-head!
If you're forwarding Target Walleye/Ice to a friend who loves to ice- and/or walleye-fish or want your fishing buddies to get these emails, just
send us
their email addresses and we'll take care of it! (We won't sell the addresses, use them for spam, etc.)

---
Plastics for late ice panfish.
> With warmer temps, and less ice overall than in most years, late-ice may be here sooner than you think. To me, late ice is fast fishing for big panfish, and I usually opt for plastics over bait during this period for a few reasons.
> First, with big schools and hot action, you can typically catch more fish with less fuss on plastics, and not have to worry about constantly re-baiting. As daily influxes of water move hatching invertebrates and even some terrestrials below sheets of ice, panfish aren't afraid of a beefier snack.
> VMC Tungsten Tubby Jigs, tipped with Trigger X Nymphs match the hatch, and are an aggressive offering that weeds out smaller fish. The more finesse Tungsten Wax-Tail Jig is another, more-subtle take on the same riff. Both are proven late-ice panfish baits in my box.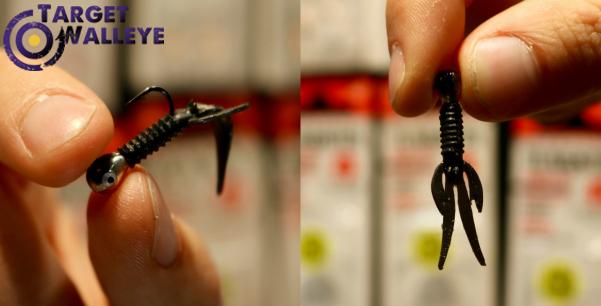 ---

---
Shot of the Day 1
Check out the off color pattern of this Lake Simcoe perch — kind of looks like bass markings. Lellow Berch or Yargemouth Pass?? lol
---
---
What you need for ice fishing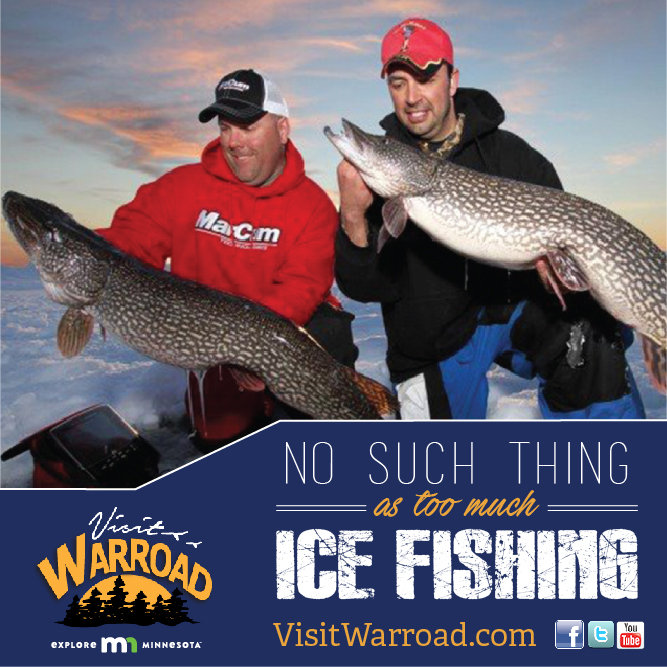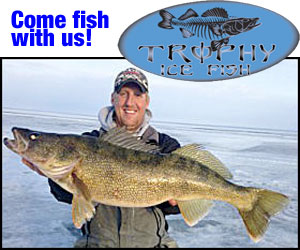 More great stuff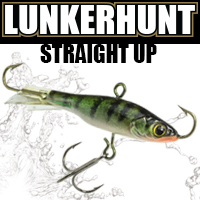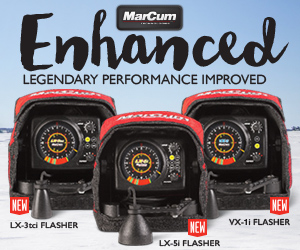 ---
About Target Walleye
Target Walleye
brings you the BEST walleye and ice fishing news, pics, tips and events year-round, and is brought to you by Al & Ron Lindner, Jim Kalkofen and other walleye nuts like you!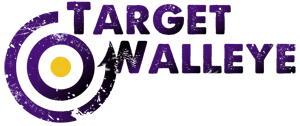 TargetWalleye.com | Rapala.com | IceForce.com