Walleyes can be super fussy in clear water. The fish are still there, but you're going to need to change the way you target them. For the most part, you'll find them shallower than you might expect long after opener:
> The same rock and sand flats, small rockpiles and areas with developing vegetation that you targeted on fishing opener can hold walleyes well into June. Many of these shallow fish never leave the shallows and eventually just slide to weedy parts of the same depth range.
> As walleyes go through varying degrees of recovery after the spawn, the one constant in their life is the need for forage. Remember that these fish are at this depth range not because it's comfortable or they enjoy overhead boat traffic, but because they're feeding.
> If you spook fish with the boat simply mark a waypoint and back way off of them. Wait a few minutes before bombing a long cast back to these fish.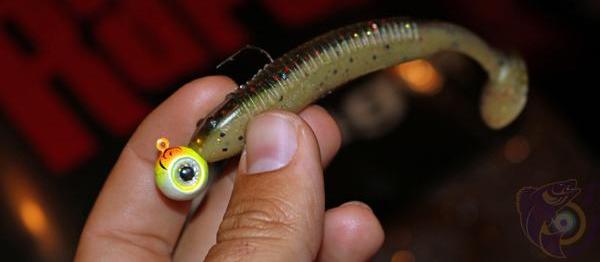 > Use a heavier jighead and fish as fast as the fish will let you — keeping your baits on the move, yet near bottom. You don't want them to get a good look at your bait in clear water, you want them to chase it and make a quick decision.
> Stay away from the bright stuff to keep it more natural looking. VMC Neon Moon Eye Jigs in white green fire UV are a great starting point. Orange fire UV if you're fishing Leech Lake or Lake of the Woods….