We will be at the ICAST fishing tackle trade show next week in Orlando, FL, and will have our eyes peeled for the latest and greatest. Not sure whether we'll get a Target Walleye out, but
check our Facebook page
for updates.

Today's Top 5

We shared a video on boat ramp etiquette last week. This video is the real deal:
One of many reasons to try to stay away from busy boat ramps on the weekends. Walleye pro Bill Shimota agrees (caution: A-words at the link — Bill was pretty ticked):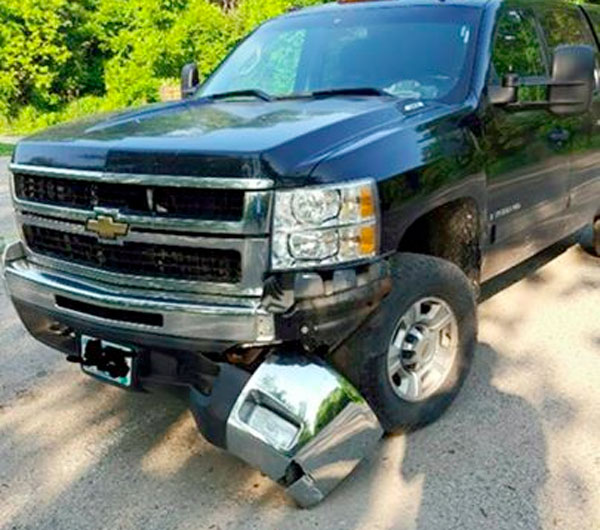 They didn't leave him a note…but it may not have mattered: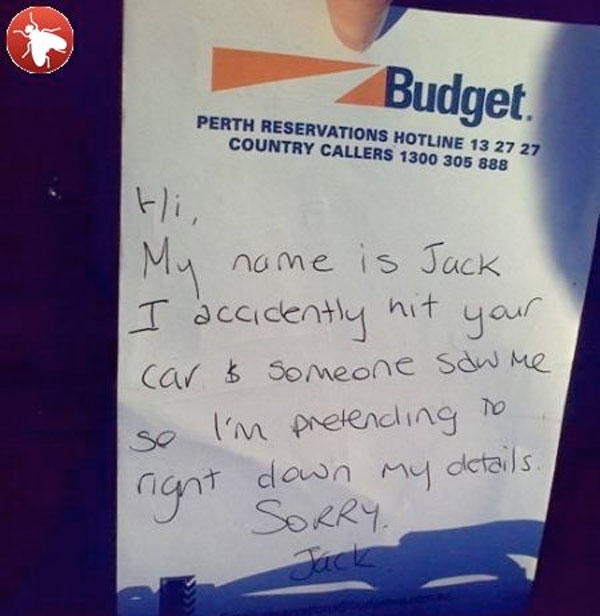 A little inspiration for the weekend….
Somewhere in WI: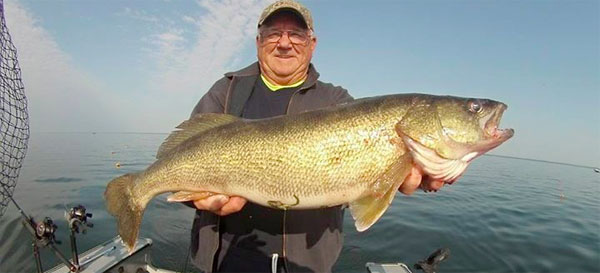 Nice one from Lake McConaughy, NE: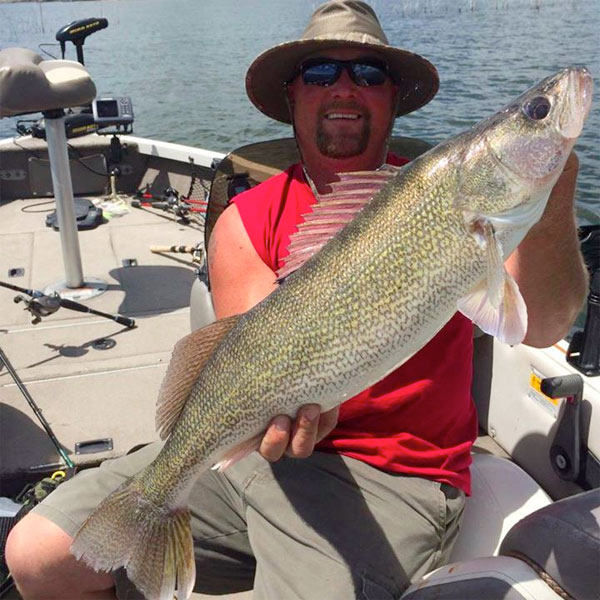 30-incher from Lake of the Woods, MN. Caught trolling out in the mud with a #9 Tail Dancer with a 2-oz snap weight: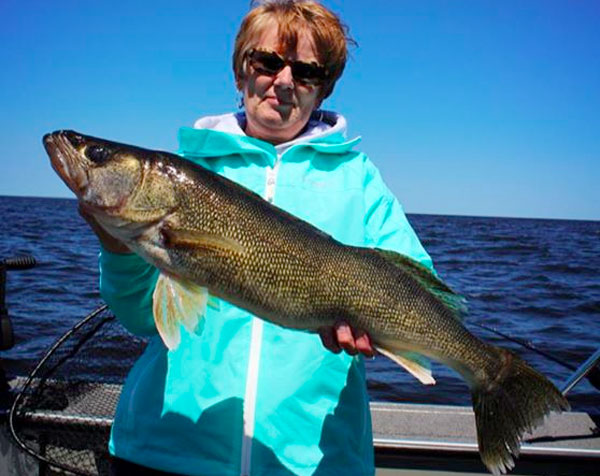 Green Bay, WI: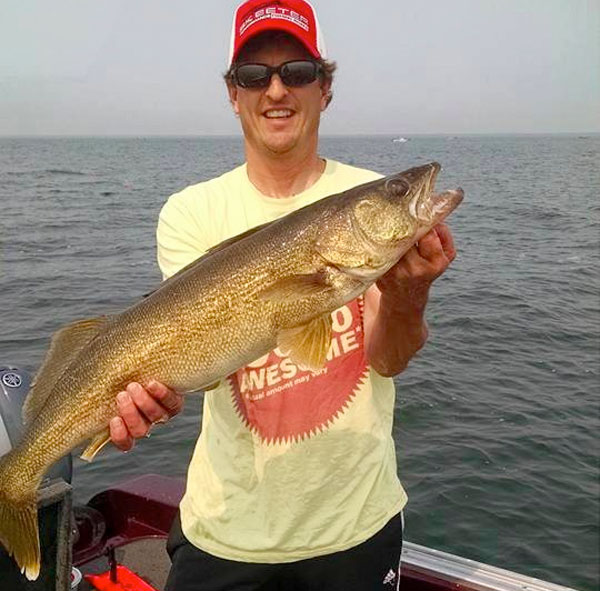 Last but not least, 34″ and 13 lbs of gravel lizard!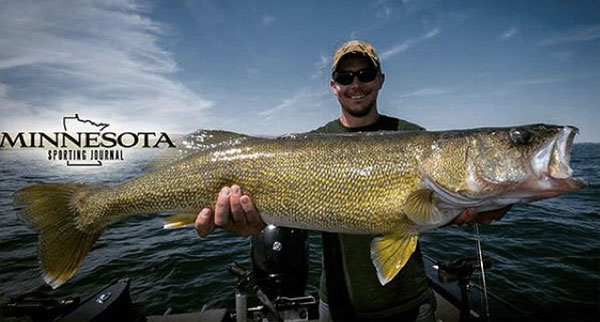 Seriously. Walleye guide Jon Thelen:
> …compulsively watches water conditions throughout the day, often using the prop on his outboard motor to gauge clarity and predict fish behavior.
> "When the water is moderately clear — which I judge by being able to see the prop after trimming the lower unit down — I know walleyes are still sight-feeding and it's a good time for a mid-sized, realistic soft plastic like a Lindy Fuzz-E-Grub or Watsit."
> In low-vis conditions, Thelen favors even beefier softbaits such as the YUM Money Minnow, along with big-bladed spinner harnesses, hyperactive hybrid rigs like the Lindy Lil' Guy, and a variety of hard-thumping crankbaits including the Lindy River Rocker.
> …he notes that reduced water clarity can lure walleyes into shallower water than normal and even kickstart a hot bite at high noon….
> "The size, action and animation of my presentation increase as water clarity decreases. I also make adjustments to color patterns as well as bait selection, and even the location I'm fishing."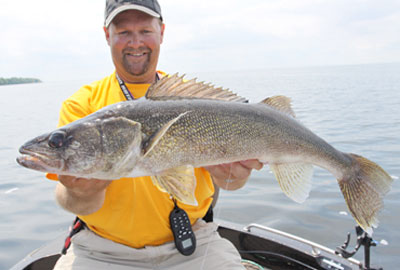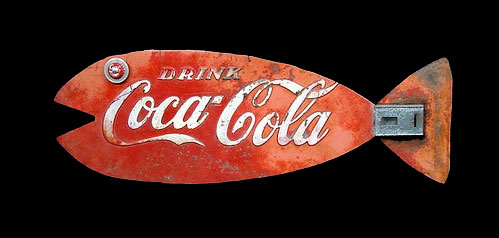 Have heard this for years, now some science to back it up, from Dr. Bruce Tufts, fish physiologist at Queen's University in Kingston, ON:
> "I've discussed this with my physiology colleagues and we're pretty confident we can explain it. Carbon dioxide causes the blood vessels in the gills to constrict. Some things causes vasodilatation, some cause vasoconstriction. So the carbonation in pop causes the gills to vasoconstrict and stop bleeding."
Lucky for us, if it doesn't work there's always this option: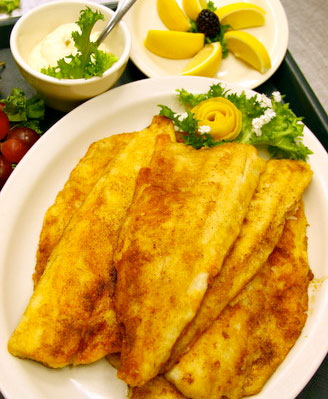 Not walleye-related, but WOW!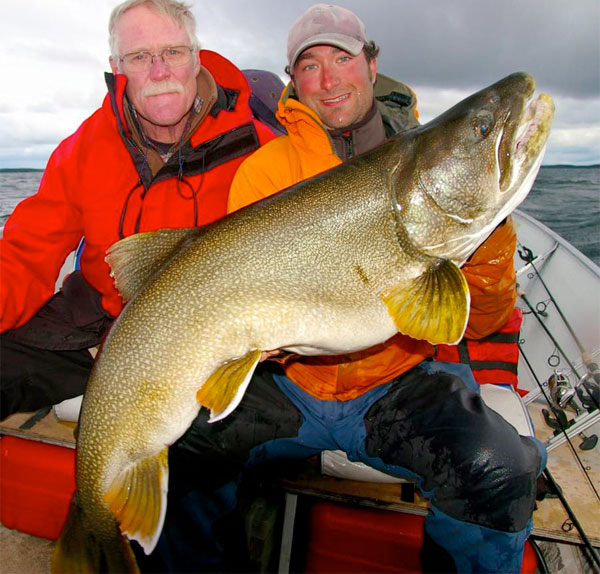 News
1. OH: Erie high/muddy going into weekend.
> This has been a tough week for small boat anglers because of the muddy waters. Anglers are having to head far offshore to catch walleye, and the bite has been noticeably slow in recent days from Huron to Cleveland.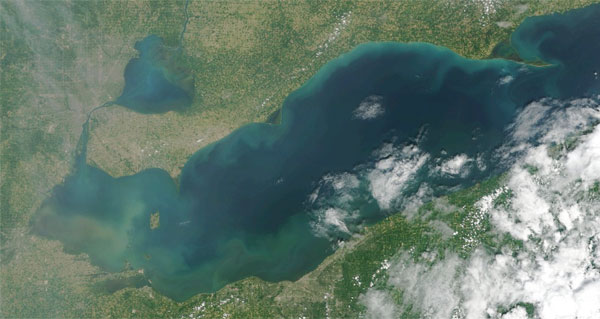 2. ND: Slot limit contemplated for Devils.
3. ON: Hamilton Harbor gets 50K walleye.
4. In-Depth Outdoors: Midsummer plastics tactics.
5. OH/MI/ON: Reducing phosphorus into Erie.
OH, MI and ON are teaming up to reduce the amount of phosphorus runoff into Lake Erie. The goal is to reduce runoff in western Erie by 40% over the next 10 years.
> OH Lt. Gov. Mary Taylor: "It's such a huge asset for the state. It's a crown jewel for us. We've made a commitment and we'll keep it."
#proveit
It got off on the wrong Amtrak train stop…(drum hit).
New Products (ICAST-related)
ICAST is the fishing tackle trade show, happening next week:
1. Minn Kota offering 72-inch shafts.
> Anglers choosing a 72-inch motor will maintain better boat control and stay on fish-holding structure, even in rough conditions.
> Manufacturer's suggested retail price is between $1,659.99 and $2,479.99. Terrova models with 72-inch shafts are available now, Ulterras will begin shipping in fall 2015.
2. New walleye colors for Perfect 10 Rogue.
Like these:

Lindy Wally Demon
> The 2.5-inch version (LWD2) dives to 7 feet deep on the cast and 11 feet when trolled on a long line with 10-lb monofilament. The 3 1/8-inch LWD3 reaches 10 feet on the cast and down to 17 feet when trolled. The Wally Demon produces a mid-range wobble action and features perfect pitch rattles and razor sharp red hooks (#6 on the LWD2 and #4 on the larger LWD3).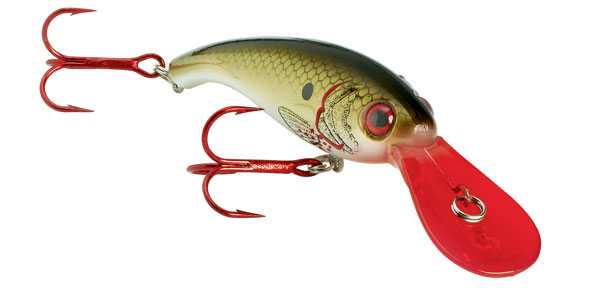 Lindy Rally Fish
> …designed to represent a blend of baitfish species to make it effective no matter the forage…. Combining the characteristics of a long, slender minnow bait and a banana-shaped crankbait….
> The Lindy Rally Fish dives to 12 feet on the cast, but trolls down to 26 feet. The Rally Fish contains pitch-perfect rattles for long-distance fish attraction. It's equipped with super-sharp #4 red treble hooks. It measures 3.5-inches iand weighs 3/8-oz. It is available in 11 color patterns.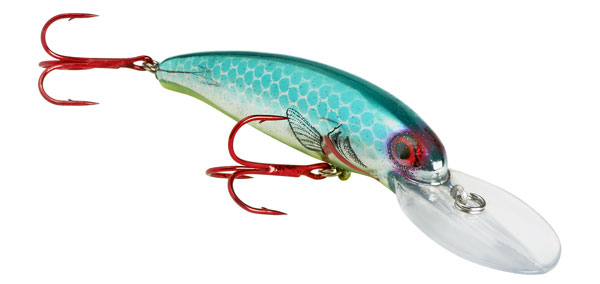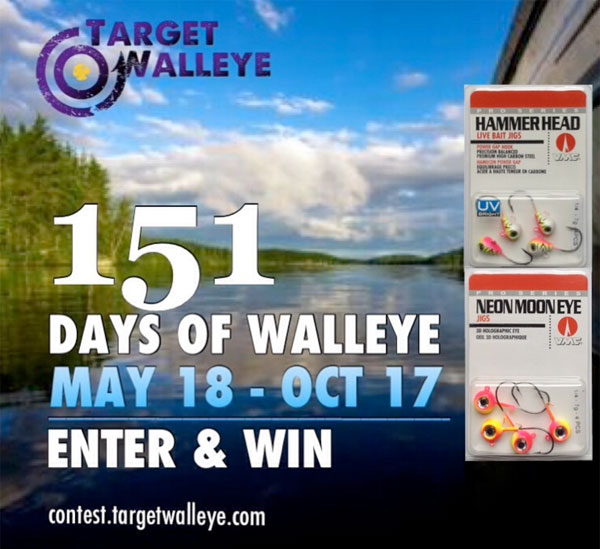 Events
---

Finding midsummer walleye.
James Lindner:
> Timing is everything during mid-summer, warm water months. Many times walleye relating to shallow rocks will have the tendency to feed during low-light periods, either early in the morning or late in the evening. Wind and overcast conditions might also turn the bite on.
> Deep-water walleye often bite better during midday. This can also be the case for walleye living in dark-water lakes. Weedbed fish often bite better during the middle of the day as well.
> The key is looking for fish that want to bite. Don't waste time trying to catch fish that aren't interested in feeding. Cover as much water as you can as quickly as you can, looking for "biters."
> Walleye living in 8-foot weedbeds behave far differently than walleyes living in 8-foot rockpiles. If you aren't getting bit doing one thing, don't be afraid to do something completely different in a dramatically different area or depth zone of the lake.

---

---
About Target Walleye
Target Walleye
brings you the BEST walleye and ice fishing news, pics, tips and events year-round, and is brought to you by Al & Ron Lindner, Jim Kalkofen and other walleye nuts like you!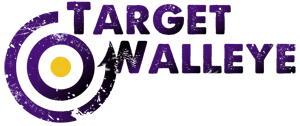 TargetWalleye.com | Rapala.com | IceForce.com