If you're receiving this Target Walleye/Ice email — covering the best of walleye fishing during open water and the best of ice fishing during hard water — for the first time, a friend probably signed you up! Target Walleye/Ice is brought to you by Al and Ron Lindner, Jim Kalkofen and other walleye and ice fishing nuts like you.
Technical difficulties yesterday, sorry for the delay. Hope you caught some today!

Today's Top 5


Sam Ebenreiter's tannic-water walleye measured 29″ and was good for a new PB: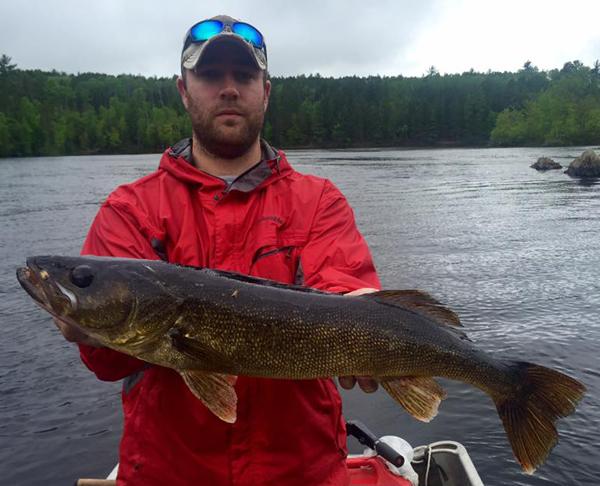 31″ rock melon from Hawk Lake Lodge (Kenora, ON):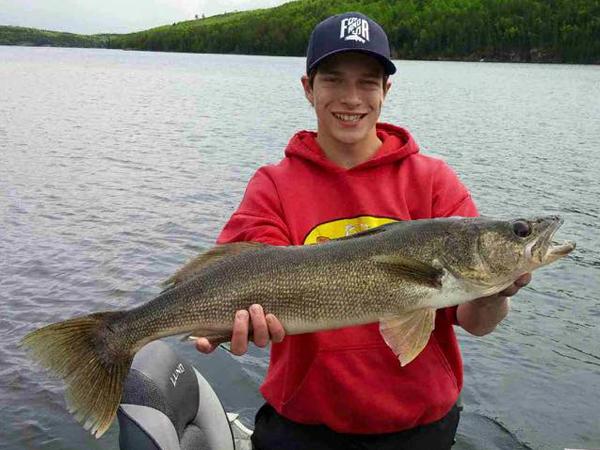 Look at the size of those eyeballs! Looks like it was raised in a 7-year-old's fish tank: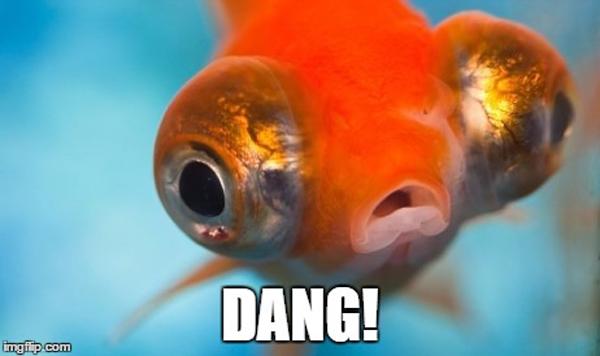 Canyon Ferry (MO) kicks out another waterpig — a 10.2-lber caught wind-drifting a jig: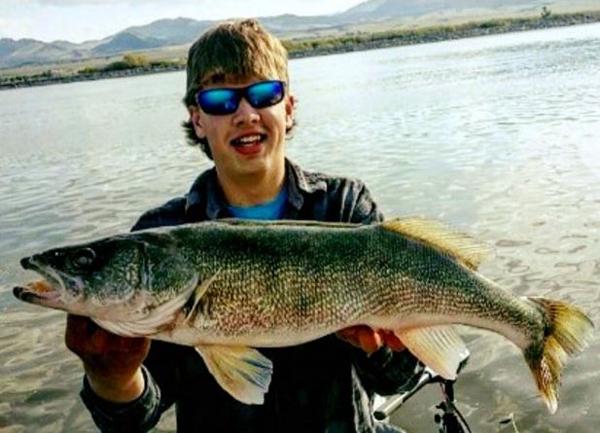 Local MN guide Nick Miltimore recently put clients on this curvy Mille Lacs 'eye: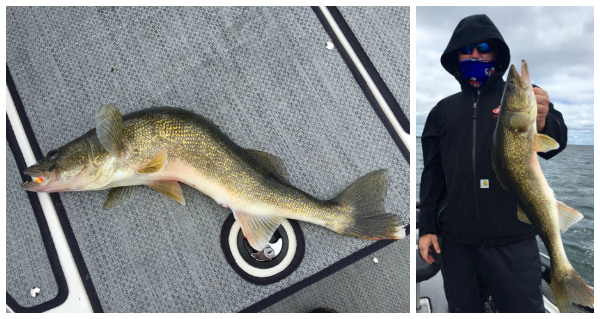 They were pitching Berkley Ripple Shads in 5-12′. The hot color was 'uncle rico'?!?!

How Sprengel pocketed $500K by age 28.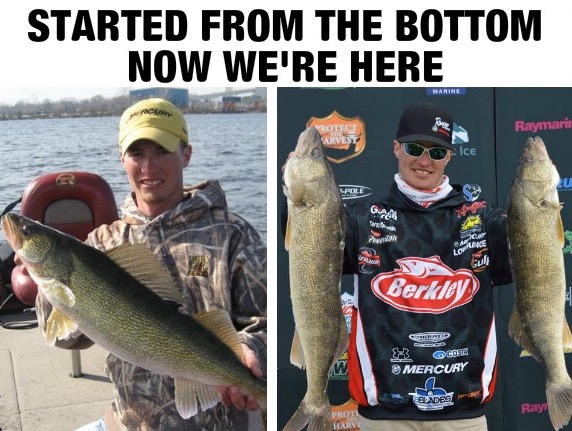 With more than $500K in winnings over the past few years, Korey Sprengel's success is no accident. He started out fishing local bar tournaments at 18, then moved to the FLW league…in a borrowed boat:
> "My buddy let me use his 18′ boat, which was really run-down. The trade was that if I took care of it, I could keep using it." Korey replaced plugs, changed gear lube and eventually exchanged the lower unit, re-wired the entire boat, detailed every inch, replaced the trailer tires and heard this from his friend: "My boat is cleaner and runs better than when I got it."
He moved to the pro ranks in 2009, fishing the MWC with his dad, and has fished the MWC every year since:
> In 2011, he won the Cabela's National Team Championship. In 2012, he won the FLW tournament on Bay de Noc. In 2013 he was victorious at the NWT pro event on the Mississippi River as well as the Surgeon Bay event — even tying for NWT Angler of the Year and MWC Team of the Year honors. In 2014 he won the NWT Championship on Lake Winnebago and the World Walleye Championship. More top 10 finishes followed in 2015, and he's totaled seven major tournament wins since 2011.
> "The biggest reason for winning so early in my career is that I really prepare for each tournament. I don't know if it's different from anybody else, but I devote every waking moment so that everything is ready.
> "New waters don't bother me much. I try not to be intimidated. I have everything ready, and for the first few days, I fish the way I like and stay in my comfort zone. This way I don't get overwhelmed."
> "When you put your money into something, you work harder!"
Read the full article in the June issue of MidWest Outdoors.

"Pause-ibilities" of Rapala Shadow Raps.
Post-spawn walleyes are now recovering by putting the feedbag on. One way to catch 'em is with Rapala Shadow Raps near freshly emerging vegetation.
Here's Paul Delaney with a shallow-water lizzie that chowed a Rapala Shadow Rap Deep: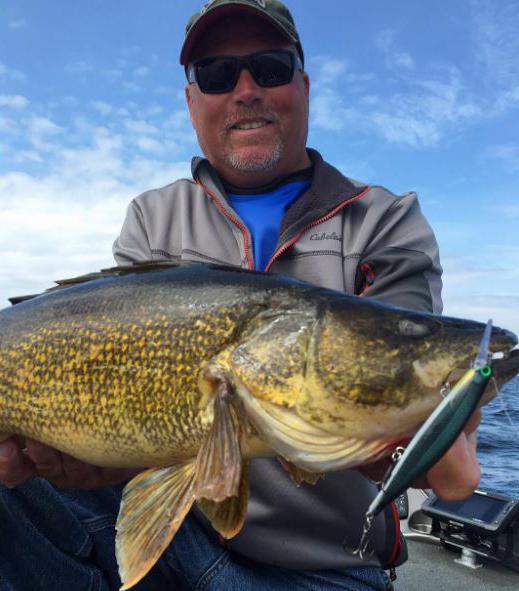 Andy Fiolka caught 'em on Devils Lake using the new Rapala Shadow Rap Shad: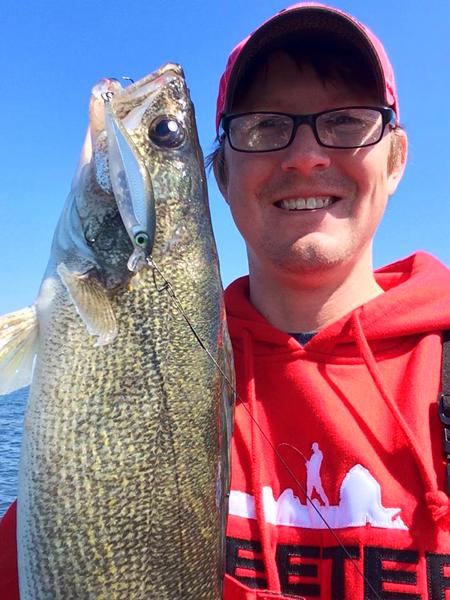 Tony "T-Rizzle" Roach can't keep Mille Lacs walleyes (and smallies) off 'em: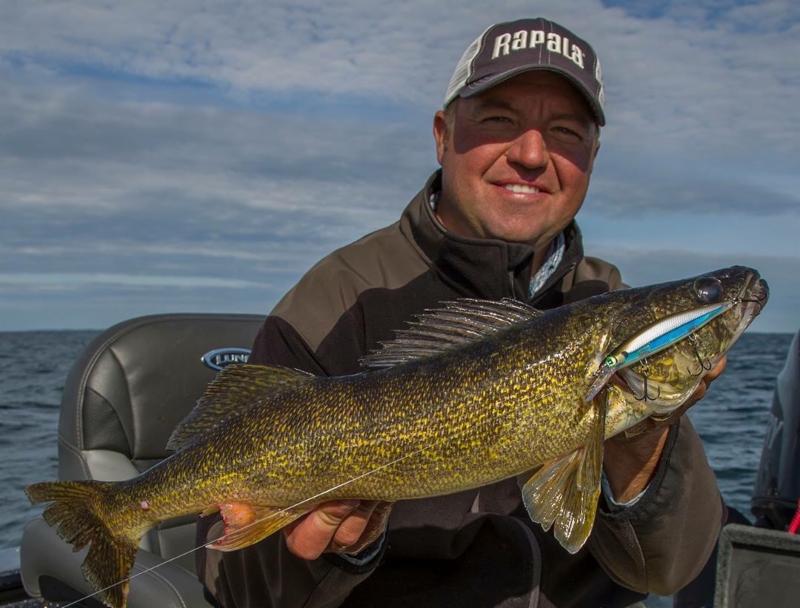 We're all in a hurry to hit the water on the weekends, but make sure you're not forgetting something important:
Time to call Bob at Worldwide Marine! Actually, the time to call Bob is well before that….

News
1. WI: Boat capsized on Winnebago.
Both guys are okay thanks to some quick-acting bystanders:
> "As their gear floated around them we watched their vessel capsize as we approached. The look of sheer terror on their faces was indescribable."
2. MI: Stock-pond walleyes ready to be released.
3. MN: ALS walleye tourney was TODAY on Island Lake.
Event has raised $2.5+ million since its first year for ALS research.
4. WI: New $41K dock for 'Walleye Weekend.'
Thanks mostly to Mercury.
5. WA ridding the San Poil River Arm of walleyes.
Plan to "reduce densities" through gill netting and boat electrofishing:
> "Studies indicate non-native walleye and smallmouth bass consume stocked kokanee and wild redband rainbow trout at unsustainable levels."
6. Slip bobbers for tough spring walleyes.
> "One of the most overlooked techniques in walleye fishing, possibly because most folks associate floats with beginners, and who wants to look like a rookie?"
7. NOT trolling spinners for 'eyes (video).
#CastCastBaby
8. From Talon to kicker motor in 10 minutes (video).
Betcha thought it would take about 47x longer than that!
9. Trolling for Lake Erie walleyes…
…with a bass fisherman??
10. MN: Free Take a Kid Fishing Weekend, Jun 10-12.
New e-book talks about what it really takes to pay the bills as a fishing promoter. Co-author is Target Walleye's Jim Kalkofen.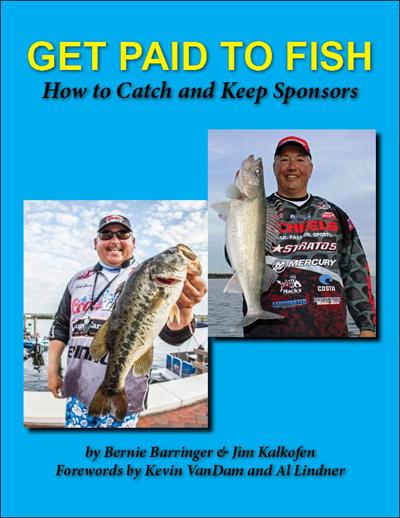 Fishing Reports
1. MN: Lake of the Woods.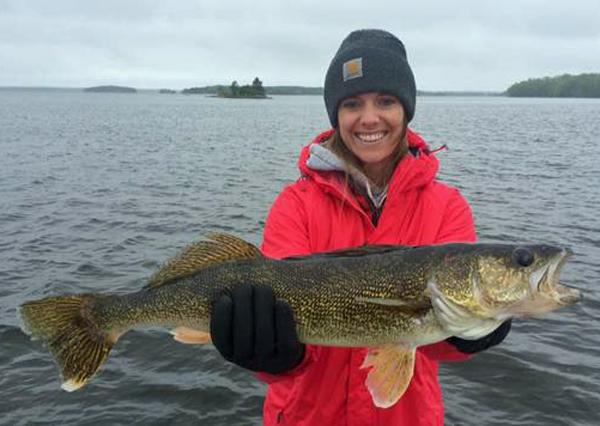 > Fish are being caught around the lake and the reefs are heating up. Depths to key in on are 7-14′ and 20-27′ — jig/minnow, pulling spinners with leeches/crawlers, or trolling crankbaits…. Best colors are gold, orange, chartreuse, and pink.
> Walleyes being caught up and down the Rainy River in 5-17′ on bright-colored jigs/minnow. Some anglers are having success trolling crankbaits.
> Up at the NW Angle, 10-27′ is producing walleyes of all sizes — pulling crawler harnesses or 1/4-oz jigs in pink and gold tipped with a minnow.
Andersen Brothers Outdoors says the larger fish have started to make their move out to 11-13′. They're marking them with a Humminbird Helix 10 and pitching a jig to them.
4. WI: Green Bay and Sturgeon Bay.
> Walleyes are on fire! We used a few techniques…trolling Berkley Flicker Minnows and Flicker Shads (sizes 5, 7, 9) behind Off Shore Tackle boards, along with crawler harnesses with big and small blades in gold, silver and copper.
Great places to catch 'em


Big plastics for bigger walleyes.
> Anywhere you have larger forage (from perch to ciscoes) big plastics will catch walleyes. Maybe not the numbers that you'll catch dragging 'crawlers on bottom bouncers, but the fish you do catch will probably be bigger.
> "Basically, what I'm doing is using bigger swimbaits like 4.5″ Berkley Rib Shads on heavy saltwater bullet-style jigheads. You let it hit bottom and some days it's a faster hop — basically rip-jigging — and other days it's a slow lift: 8-10″ and let the bait flutter down. Walleyes then pin the bait down and suck it in."
> You can actually see walleyes hit your baits! Last June I had days when six, eight or 10 walleyes were chasing the bait. I've never seen groups of walleyes competing for the same bait. I was catching 15-20 fish a day doing this, all big mommas."
> "I work structure fast, casting the windward side first. Make a pass shallow, then deeper. Some days I'll work the opposite side of the structure. Sometimes, if the wind is blowing really hard, it'll blow the forage over the side. Especially if you get a dirty-water cloud that builds up on the back side, that's where you'll find the bait."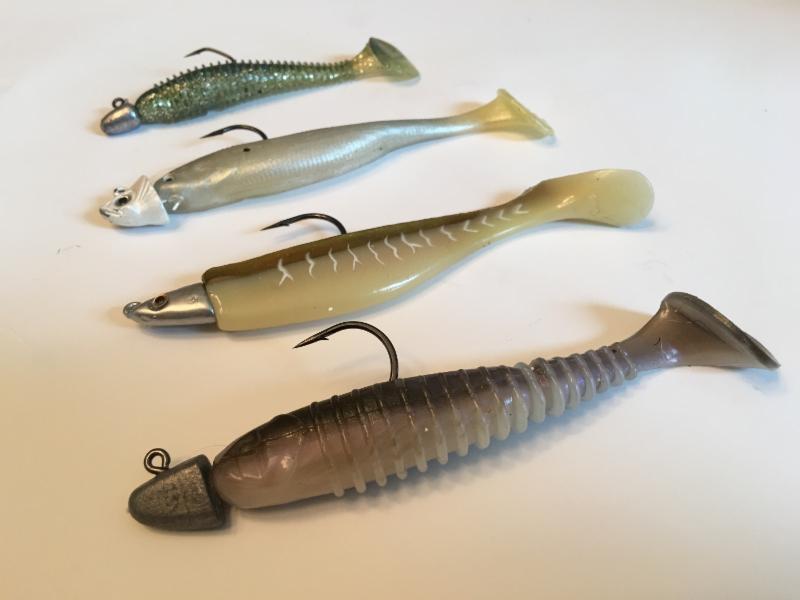 Quote of the Day

So as far as the smaller fish-kills are concerned, consider them high-quality fertilizer. I'd say [if] you start getting into the thousands of fish, maybe give us a call.
– DNR talking about MN fish kills. They said not to get your undies all in a bunch– unless you start seeing bigger fish like walleye, bass or northern pike — because the kills happen every year.
Check this stuff out!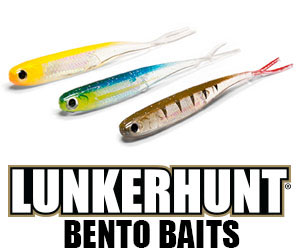 About Target Walleye
Target Walleye/Ice
brings you the BEST walleye and ice fishing news, pics, tips and events year-round, and is brought to you by Al & Ron Lindner, Jim Kalkofen and other walleye nuts like you!

TargetWalleye.com | Rapala.com | IceForce.com